Film Session: Northwestern
Against Northwestern's 3-2 zone, Franklin gets up a long 2 late in the shot clock: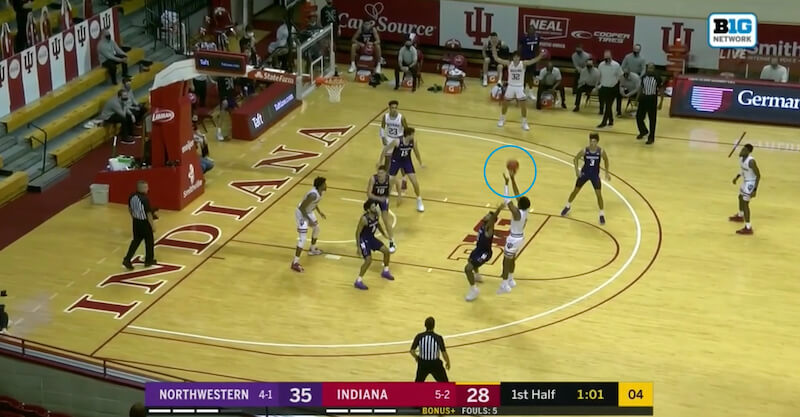 It essentially acts as an outlet pass to Berry: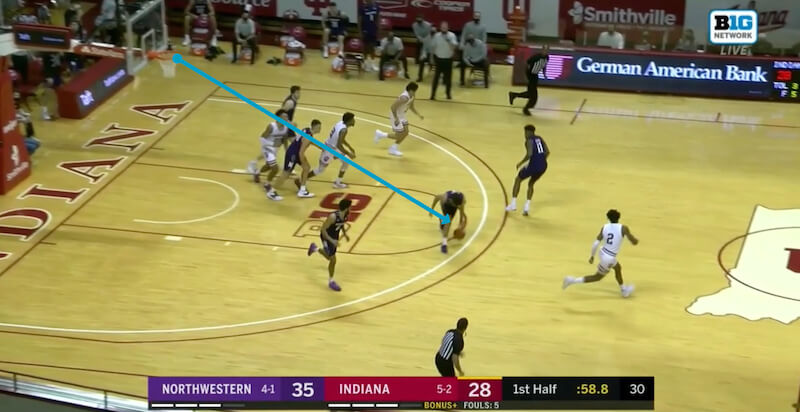 He takes it and passes ahead to Buie: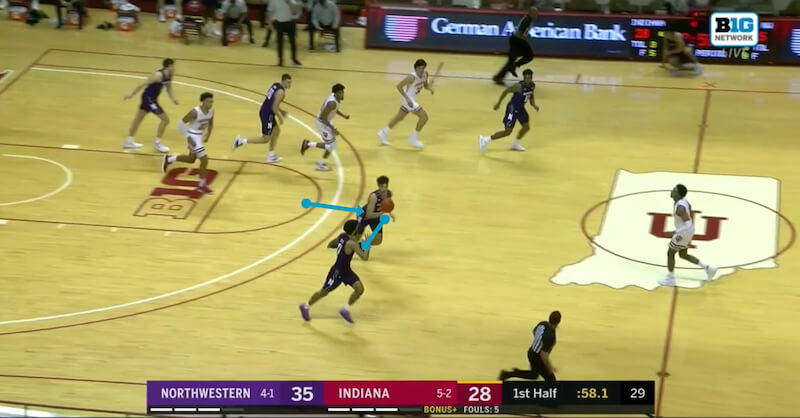 Franklin and Durham are ahead to pick up Berry and Buie. Galloway points out to Durham to pick up Berry. But he's missing Gaines streaking behind him in the process: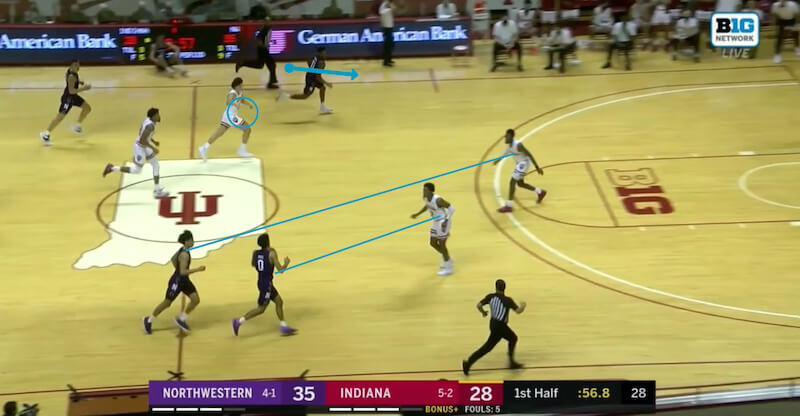 Buie moves in off the perimeter as Durham rotates out to Berry. Gaines is now hitting the left low post ahead of Galloway: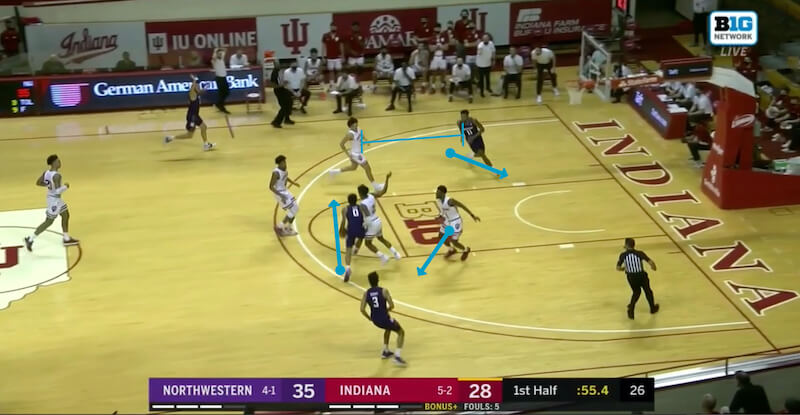 Buie makes the pass: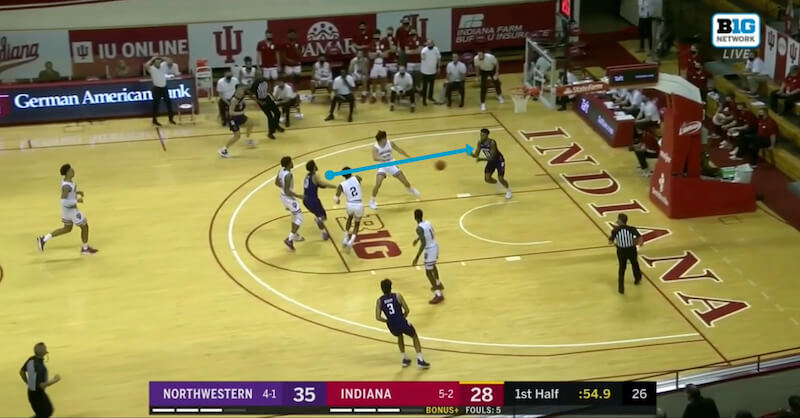 And out of position, all Galloway can do is go for the block from behind: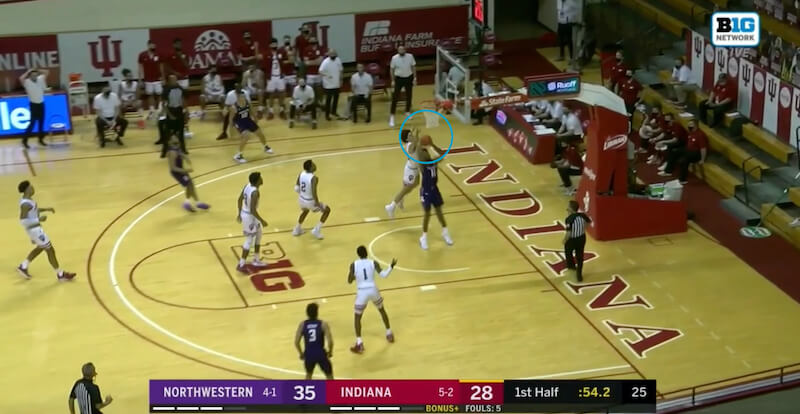 He misses and Gaines scores: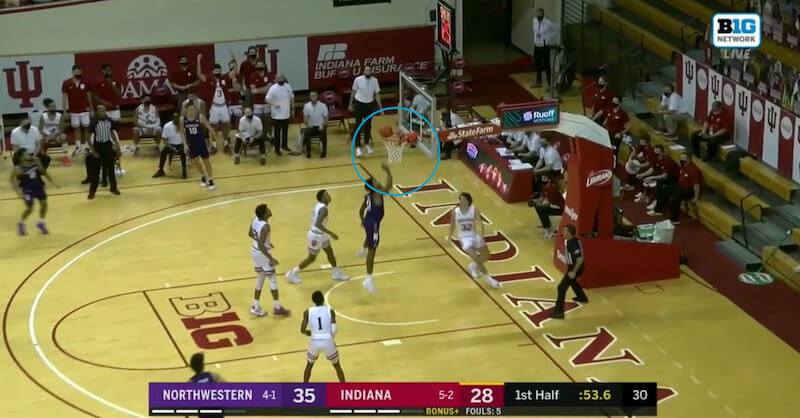 While Galloway has been about as solid as it comes for a freshman, this play shows even he struggled defensively in the first half.
Video:
Filed to: Northwestern Wildcats