Film Session: Northwestern
In transition, Greer has Lander ahead of him, so he passes to Gaines coming down the middle of the court. Hunter and Franklin are near the top of the key as Berry moves down the right side of the court: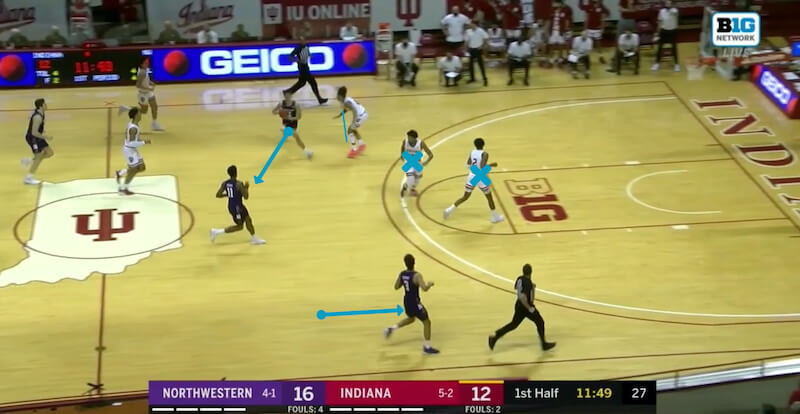 Both Hunter and Franklin fade back and Gaines seems surprised he's so open instead of one of those Hoosiers coming up to guard him. It catches him off guard and out of rhythm and he puts the ball down on the floor and steps back: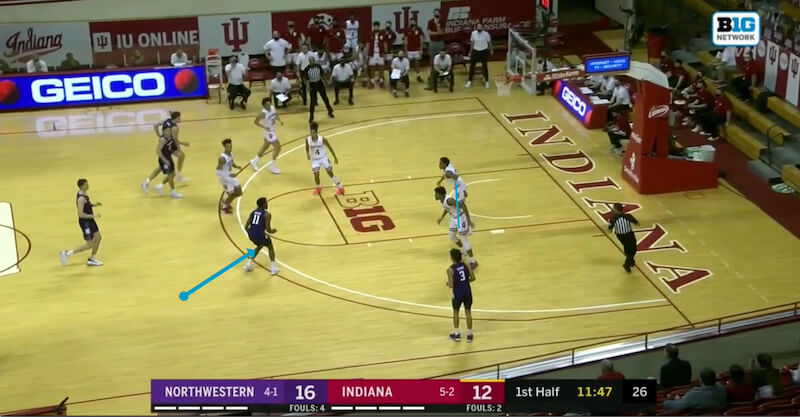 He rises up for the 3-point shot as Jackson-Davis closes out from the side: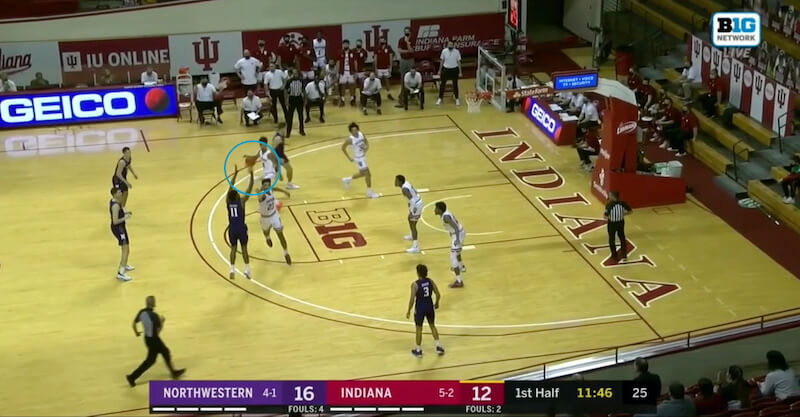 Jackson-Davis gets a piece of the ball and it's battled for in front of the hoop: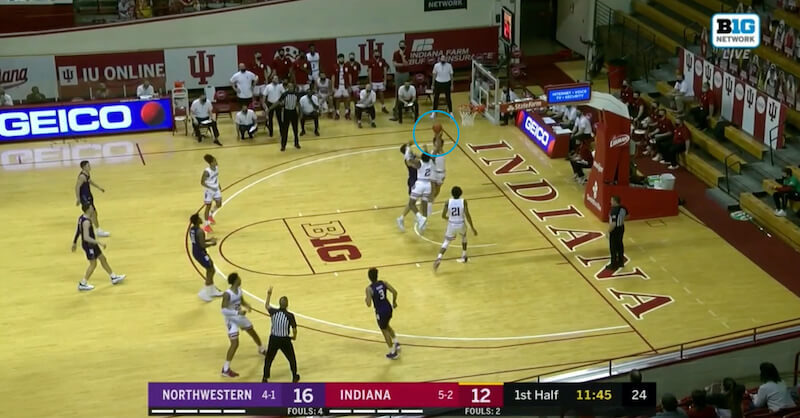 It lands with Berry in the right corner and Indiana's defense is now all over the place with only Hunter actually guarding someone … and he's closing out at that. Young sees this and comes to the strong side to call for the ball: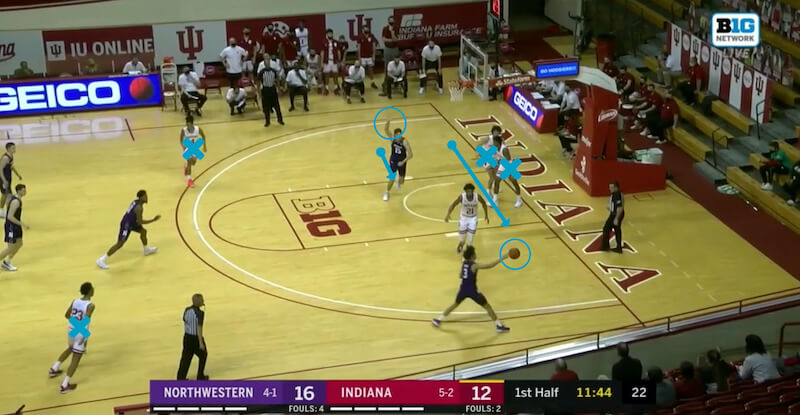 Berry makes the pass to Young. Gaines sees a completely open middle of the floor and moves there from the top of the key: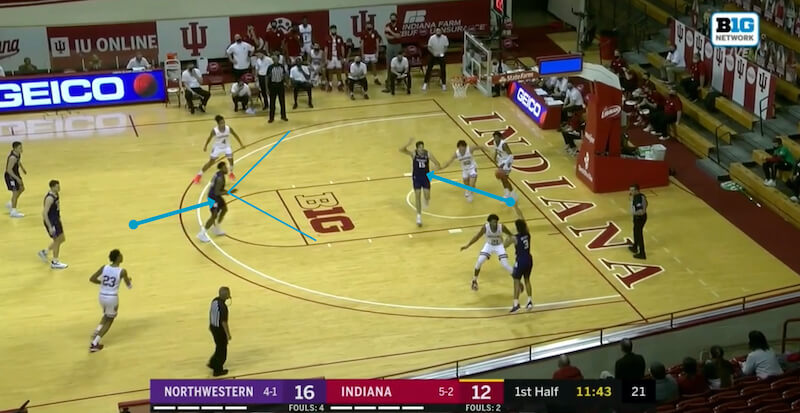 As Young catches, Galloway moves to him. Gaines is now in front of Lander as Franklin still hangs behind the basket: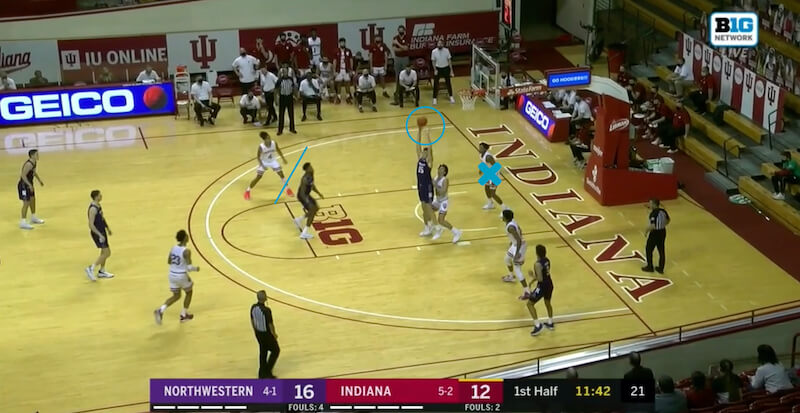 Young finds Gaines with the pass as he continues moving down the lane: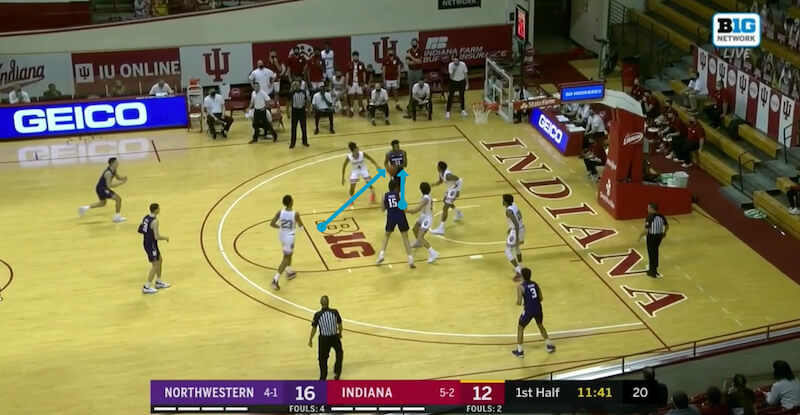 As Indiana's defense collapses, Northwestern has three options along the perimeter. Lander swipes in for the ball as he and Franklin bother Gaines: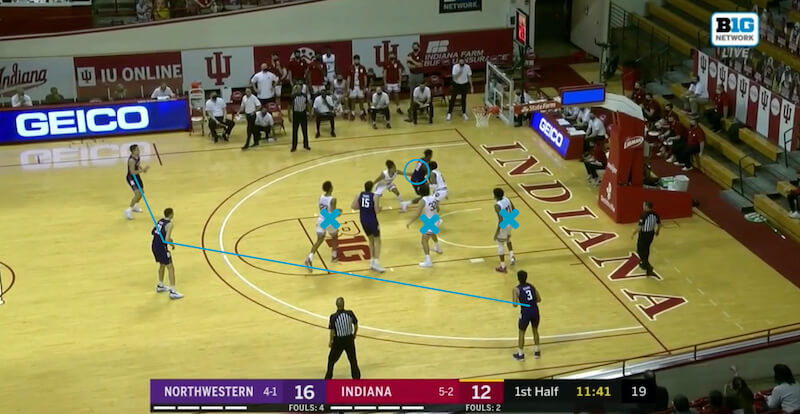 As Gaines recovers and moves out to the left short corner, Lander opts to continue to harass and that leaves Greer as a safety valve for Gaines. He makes the pass as Jackson-Davis moves out to Greer: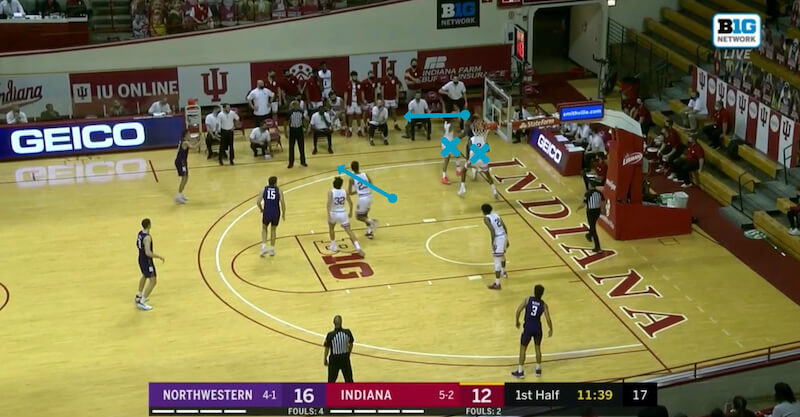 Greer swings to Robbie Beran as both Galloway and Huner move towards the ball. Lander, seeing his only option now is to guard the tallest player on Northwestern's squad, moves to Young: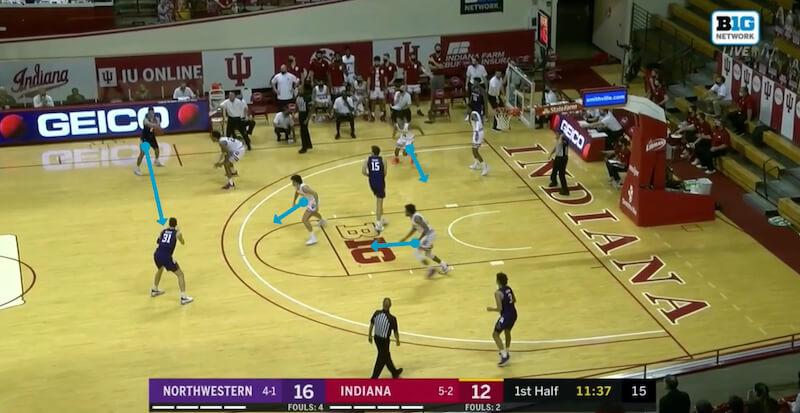 With Lander now on Young, Hunter realizes he needs to reverse course and close out on Berry after Galloway picks up the ball. Beran swings the ball to Berry in the right corner: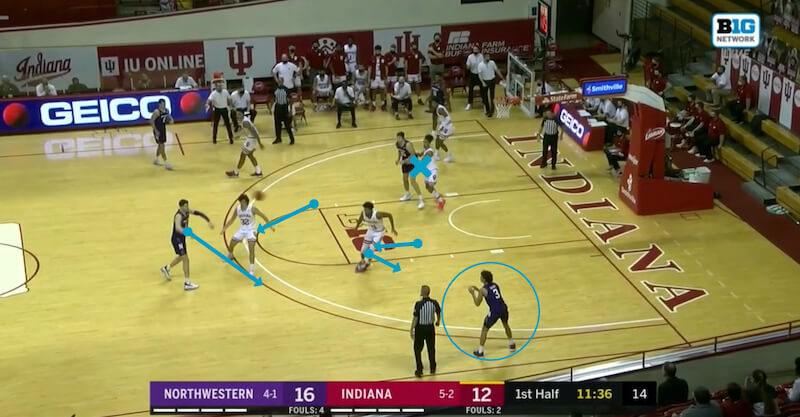 Berry takes the shot as Lander tries boxing out Young: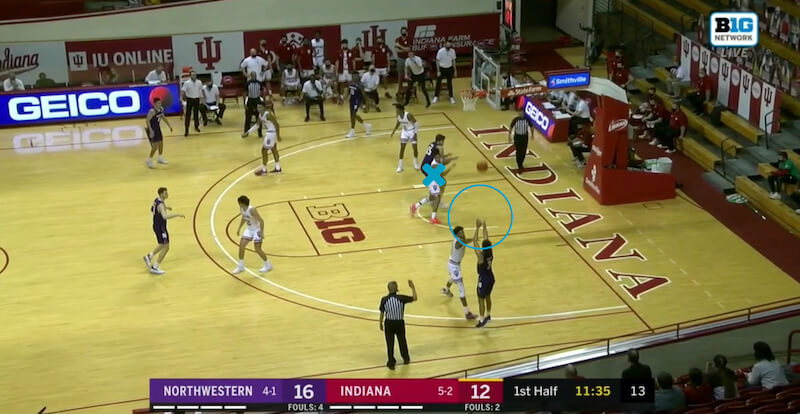 It's a long rebound to the opposite side of the floor and Lander is still on the ground as Young gets the rebound over Franklin:
Franklin falls to the ground as Lander swipes at the ball, knocking it loose briefly: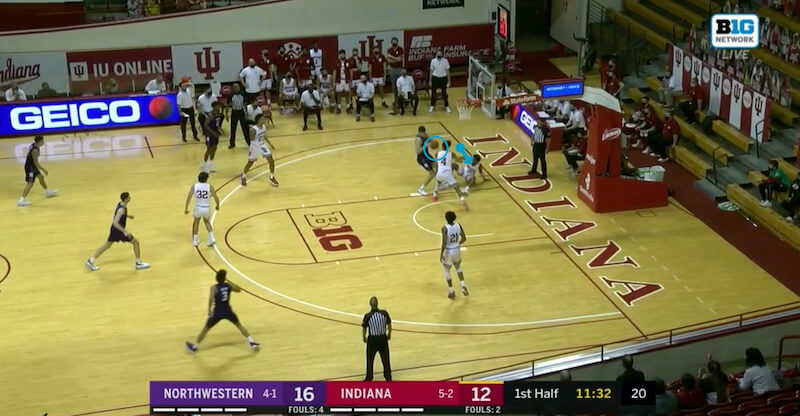 But the bigger and stronger Young recovers with Franklin still on the ground and scores on Lander as he's fouled. Young would complete the 3-point play at the line with his ensuing free throw: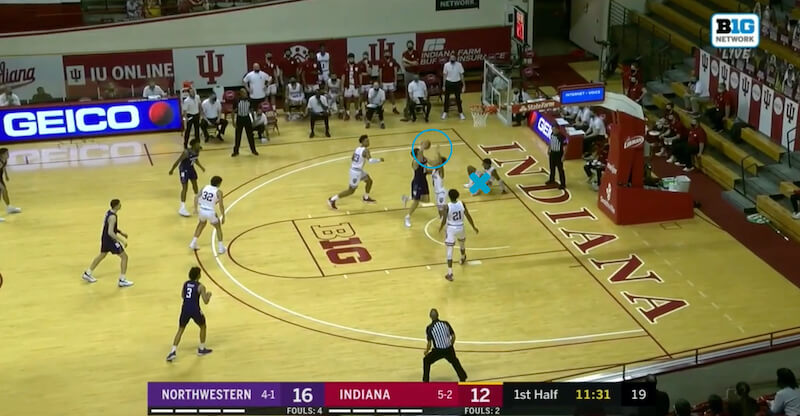 Between the poor transition defense, the overheping from Lander and the general lack of defensive cohesion and awareness from the Hoosiers here, this was one the weakest defensive sequences from the them all evening.
Video:
Filed to: Northwestern Wildcats