2020-2021 Player Profile: Rob Phinisee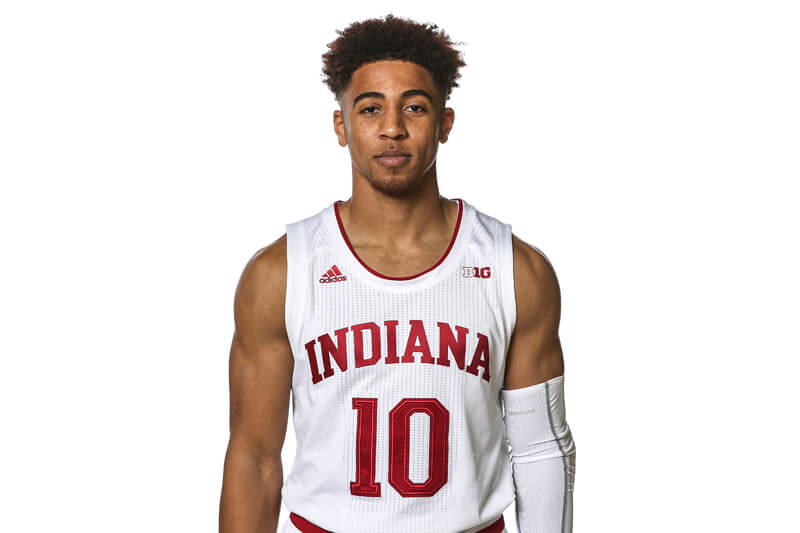 With the start of college basketball season scheduled for later this month, we've transitioned from our look at other Big Ten programs to our player-by-player previews of the 2020-21 Indiana roster. Today, our player profiles continue with a look at junior Rob Phinisee.
What will Rob Phinisee's season look like if he stays healthy? It's one of the more intriguing questions as we enter the 2020-2021 campaign.
The McCutcheon grad suffered a concussion as a freshman. Last year, an abdominal injury limited Phinisee just as he seemed primed for a breakout. The injury forced him to miss five games across November and December. He didn't register his first start of the season until Jan. 11 against Ohio State. Phinisee eventually rounded into playing shape as league play went along, showing a strong ability on the defensive end. He made things difficult for some of the Big Ten's best guards like Cassius Winston and showed a penchant for steals.
Yet, Phinisee's work on the other side of the ball left some to be desired. His turnover percentage of 22.8 was worst on the team, never good for a point guard. (Though, Phinisee's assist rate of 28.3 stood out as best on the team and 107th best in the nation.) In terms of shooting, he improved across the board from his first year in the cream and crimson, but the numbers weren't necessarily anything to write home about (43.7 eFG%, 39.8% on 2s, 33.3% on 3s).
One thing that may work in his favor this season? A new-look offense. Indiana's personnel his first two seasons forced Phinisee to work within the confines of a system that struggled to find proper spacing with limited shooting ability, leaving less room for the point guard to operate. We're still in wait-and-see mode in terms of improved, reliable shooting. However, with talk of a new three-guard, ball screen heavy lineup in the works, one featuring Phinisee, freshman Khristian Lander and senior Al Durham Jr., there's perhaps an opportunity for Phinisee to also grow along with it.
While the details of such a lineup (or how often Archie Miller turns to it this season) remains to be seen, one can imagine more freedom and flexibility for Phinisee as the guards work off preseason third-team All-American Trayce Jackson-Davis. The attention defenses may have to pay to a Lander-Jackson-Davis pick and roll combo means Phinisee, in an off-ball situation, could find space on the perimeter to fire and shoot 3-pointers in rhythm. If he can improve his decent 3-point percentage from 33.3% (third best on team last season) to somewhere in the 35%-40% range, while continuing to set up teammates in an on-ball roll, Indiana could be in good shape. And with more space in the lane and around the basket, Phinisee might also get the chance to drive more and score at the rim.
While Lander's arrival could bite into Phinisee's role some, don't count out Justin Smith and Devonte Green's departures allowing Phinisee to step into some usage rate voids. Green had one of the higher usage rates in the country (57th) last season.
Bottom Line: With Indiana likely to roll out some changes on offense this season, it remains to be seen just how Phinisee, one of four captains on this year's squad, will be utilized. But if he's able to stay on the floor and avoid the injury bug while improving his shooting numbers, he'll be an important piece of Indiana's offense. As we enter year four of the Miller era, Indiana's defense currently sits at No. 17 on KenPom. Phinisee's on-ball defensive prowess will be key to keeping the Hoosiers among the nation's best defenses as this unprecedented season rolls along.
Quotable: "I would say my leadership and my confidence, too. I know a lot more things than I did coming in. I know what to expect. I know what coach expects out of everybody. I feel like that experience will really help me." – Phinisee at media day about where he's grown from his first two seasons.
Previously: Jordan Geronimo, Khristian Lander, Anthony Leal, Trey Galloway, Armaan Franklin, Trayce Jackson-Davis, Jerome Hunter
Filed to: 2020-2021 season preview, Robert Phinisee