Indiana put up a nice stretch of ball screen defense in its win against Iowa last week, helping it hold the Big Ten's best offense to 1.0 points per possession. But that defense didn't travel to Ann Arbor on Sunday.
The Wolverine absolutely dominated the Hoosiers to the tune of 1.37 points per possession. After the loss, the Hoosiers now sit at 11th in the conference in KenPom's adjusted defensive efficiency metric, with only Iowa and lowly Nebraska and Northwestern behind them.
So what went wrong Sunday?
The main culprit was leaky perimeter defense. Even when Michigan didn't create a distinct advantage, the Hoosiers simply failed to contain drives and slashes and it really opened things up for Michigan's offense. The Hoosiers also had no match for Zavier Simpson. The senior holds the fourth best assist rate in the country (44.6) and was an absolute wizard with the ball, continually outwitting the Hoosiers on his way to 11 assists.
While we looked at Indiana's strong ball screen defense last time around, we'll look at how Simpson carved it up in the latest edition of Film Session:
Here, Simpson has both Franz Wagner and Jon Teske looking to set a ball screen for him. Simpson calls Wagner off: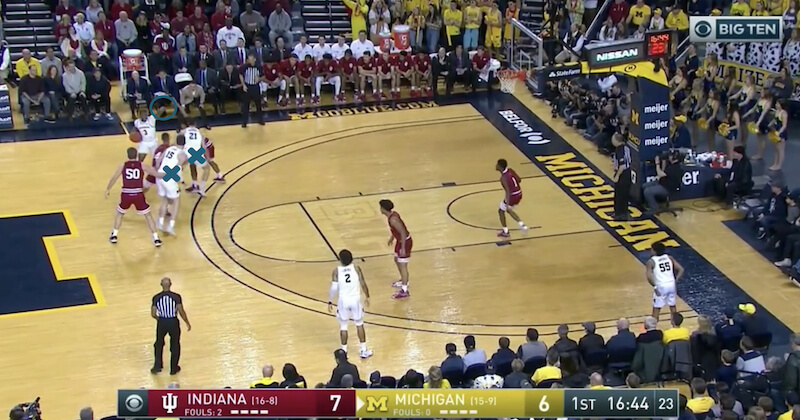 So Teske sets the screen as Wagner heads down to the left low block. Brunk hedges: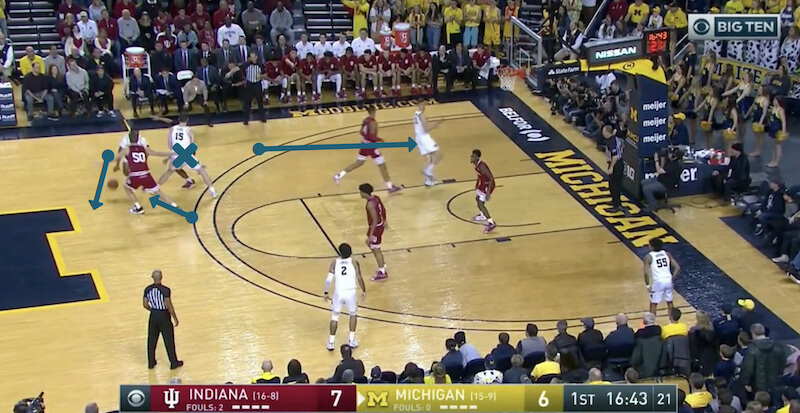 Here's the typical Hoosier coverage. As Brunk recovers to Teske after his hedge, Jackson-Davis rotates to Teske to help. Meanwhile, Wagner heads to the corner. Archie Miller appears to be beckoning Jackson-Davis to help on Teske: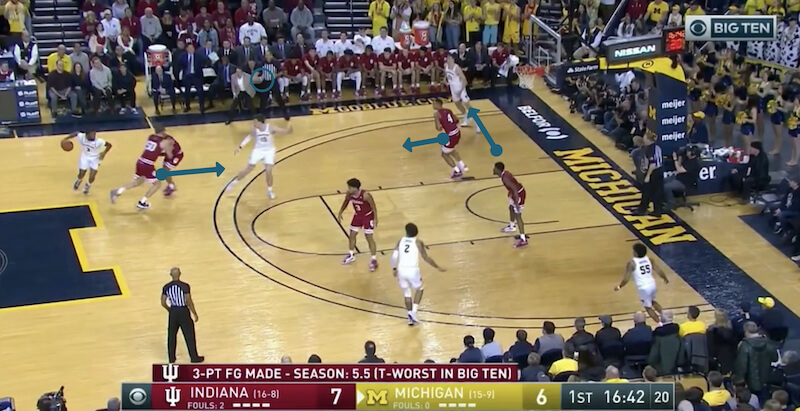 But before Brunk and Jackson-Davis exchange on Teske, Simpson turns on a dime and rifles a pass to Wagner in the corner: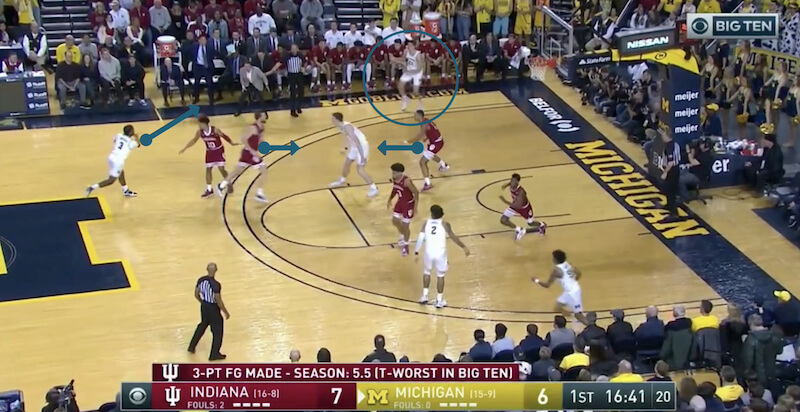 It hits him perfectly in the middle of his chest and now Jackson-Davis is scrambling out to recover: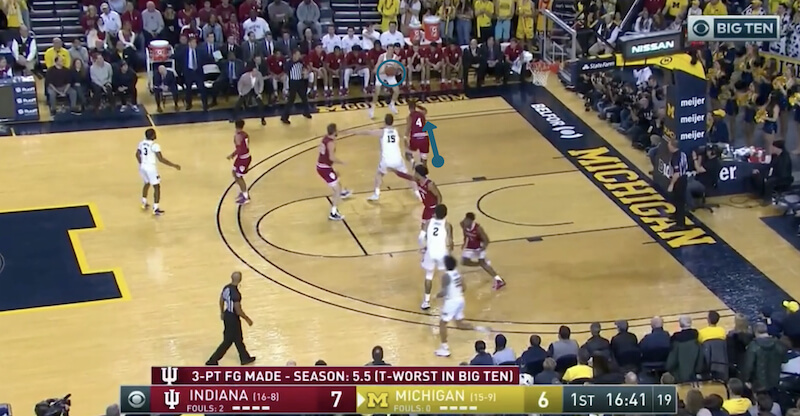 Wagner drops in the triple as Jackson-Davis didn't have enough time to close out strong: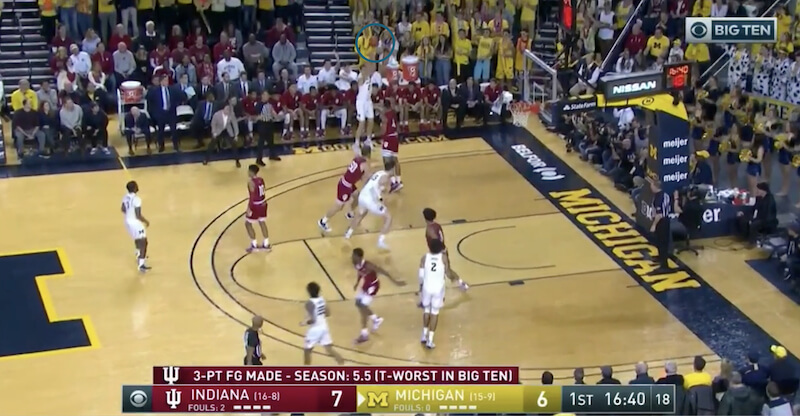 With Teske and Wagner isolated on the left side here, Simpson just had to survey to scene and move the ball quicker than IU's rotations were able to keep up.
Video:
Filed to: Michigan Wolverines, Zavier Simpson