That's A Wrap: Tim Priller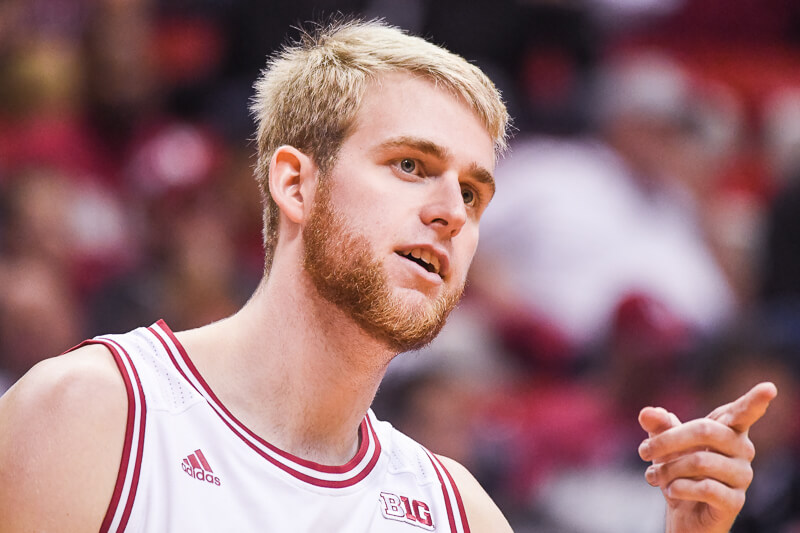 Welcome to "That's A Wrap," our player-by-player recap of the 2016-2017 Indiana Hoosiers. Up next: Tim Priller. (Previously: Devonte Green, De'Ron Davis, Grant Gelon, Curtis Jones, Juwan Morgan, Thomas Bryant, OG Anunoby, Freddie McSwain, Josh Newkirk)
Priller (9 games): 2.1 points, 1.2 rebounds, 77.8% eFG, 83.3% FT in 3 minutes per game.
Three years into his career in Bloomington, Tim Priller's on floor impact for the Hoosiers has been minimal. Priller has played a total of 67 minutes, with the majority of that time coming in games already decided.
A late addition to the 2014 class out of Richland (Tex.), Priller came to Bloomington following Noah Vonleh's decision to depart early for the NBA draft.
But despite the fact that he's not a regular member of the rotation, Priller has been embraced by Indiana fans since his arrival on campus. The Indiana student section regularly chants his name near the end of contests. And often times in IU's drubbings of overmatched foes, "Priller Time" is the most exciting part of the evening.
In 2016-17, Priller logged minutes late in a couple of Big Ten contests for the first time. In a narrow 63-62 win over Northwestern, Priller gave the Hoosiers a spark with two key minutes in a game that appeared to be getting out of reach.
He followed up that performance with a career-high six points in an 86-75 loss at Purdue on February 28.
As he prepares for his senior season, Priller's role is unlikely to change much as Archie Miller takes the reins in Bloomington. But he can still impact the program in a number of ways by being a good teammate and contributing whatever the new coaching staff asks of him in practice.
Bottom Line: Priller won't see much more than mop-up duty as he finishes out his career at IU, but fans love him for a couple of reasons. First, he's an underdog who is living a dream of playing at the highest level of college basketball. And second, he gets after it and tries to play his role when he does see the floor. BTN commentator Jon Crispin noted during a broadcast last season that Priller set more screens in a couple of minutes of action than the rest of his teammates did all game.
Quotable: "It's close to midnight and something evil's lurking in the dark. Cause it's Priller, Priller night. You're fighting for your life, get up, get up." – Dan Dakich's tribute to Priller inspired by Michael Jackson's "Thriller" on ESPN's broadcast of Indiana-Purdue on February 28.
Filed to: Tim Priller