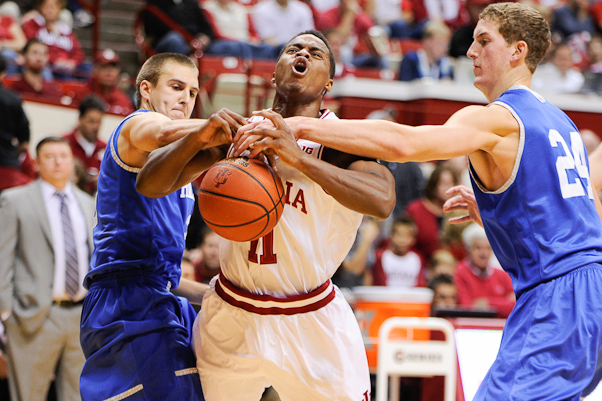 Forget the fact that Chicago State went 11-22 last season and started the year 1-12 against Division I competition. The Indiana Hoosiers believe they are in for a significant test tonight in their regular season opener to the 2013-2014 season.
Though Chicago State has not necessarily had the on-court success that typically garners the respect of an opponent — the Cougars are 21-74 in their past three seasons — Indiana has taken notice. And the Hoosiers think they are in for a battle.
"I mean, when you're going against a pressure team, you have to play basketball," Indiana coach Tom Crean said on Thursday. "It's going to be very good for us to have to do that."
So, why has Crean taken notice of the challenge Chicago State's pressure may present? After the Hoosiers turned the ball over 33 times in their two exhibitions, they are now facing a team that ranked in the top in the NCAA last season in steals per game (9.42). Even though it is a new season, the Cougars return eight seniors and many of their rotation players from last year. Indiana, in contrast, has only one returning starter and four upperclassmen.
Combine the age difference and experience factor with Chicago State's defense prowess, and the Hoosiers believe they have a challenge on their hands.