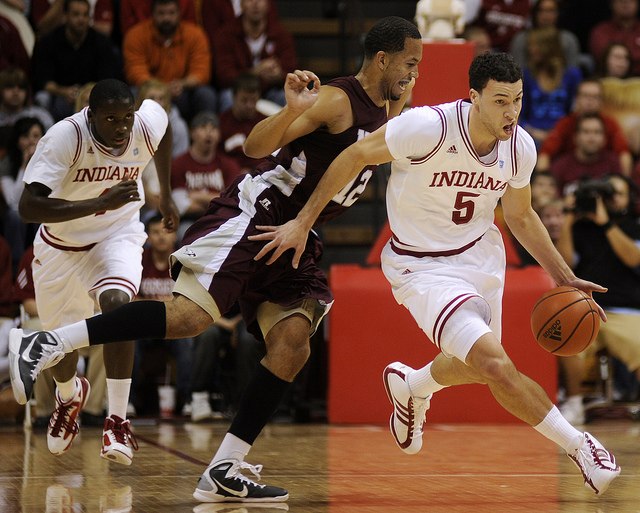 Welcome to "That's A Wrap," our attempt to make some sense of the 2010-11 season. Sit back. Relax. Grab some popcorn. Get your read on. Today: Jeremiah Rivers.

Final Stats (32 games): 3.8 ppg, 3.0 rpg, 1.7 apg, 1.1 spg, 45.8% FG, 75.0% FT in 22.4 minutes per game
Raise your hand if you had Jeremiah Rivers getting 19 starts during his final season in Bloomington. All of you with your hands up, put them down. You're lying.
While many wrote Rivers off as an afterthought following a frustrating junior season where he was given the keys to run the IU offense, the senior from Winter Park, Florida bounced back and went out on a high note.
Rather than accepting a role coming off the bench, which is how he started the year, Rivers worked hard and earned his way back into the starting lineup. It was probably lost in the shuffle to the casual observer, but the maturity shown by Rivers and his improvement as the season moved along was a bright spot on this team.
Although his scoring, rebounding and assist averages were down due to a decrease in minutes, his field-goal percentage improved (from 40.4 percent as a junior to 45.8 percent as a senior) as did his free throw percentage (from 57.8 percent as a junior to 75 percent as a senior). The lift in both categories was significant given the limits of Rivers' offensive game.