After Penn State put up a 30-5 run on the Hoosiers, Indiana's 16-point first half lead became a six-point second half deficit at 48-42 with 12:17 to go.
From there, Indiana scored the next 13 points of the game to reestablish the lead for good. During this 13-0 run, Indiana's defense made things difficult for Lamar Stevens. And where we usually explore the pluses and minuses of Indiana's ball screen defense in Film Session, its ball screen offense was key to getting the Hoosiers points during this run.
We'll take a look at four sequences during Indiana's 13-0 run in the latest edition of Film Session:
Down six, Race Thompson sets a ball screen for Rob Phinisee: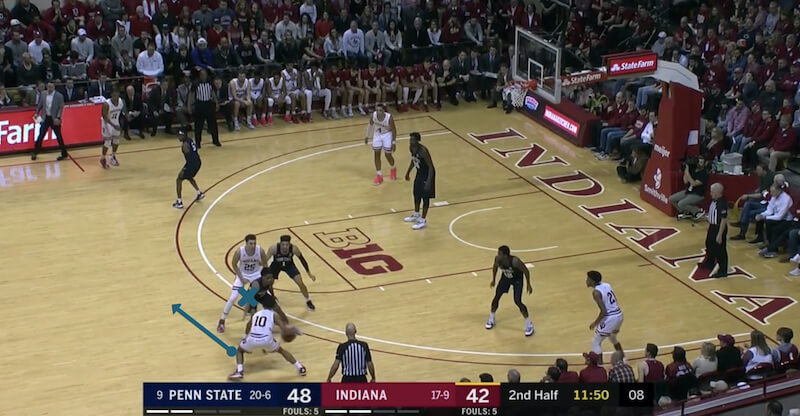 Seth Lundy hedges as Curtis Jones fights over the top of the screen. Jerome Hunter comes up from the right corner to occupy the vacated space on the wing: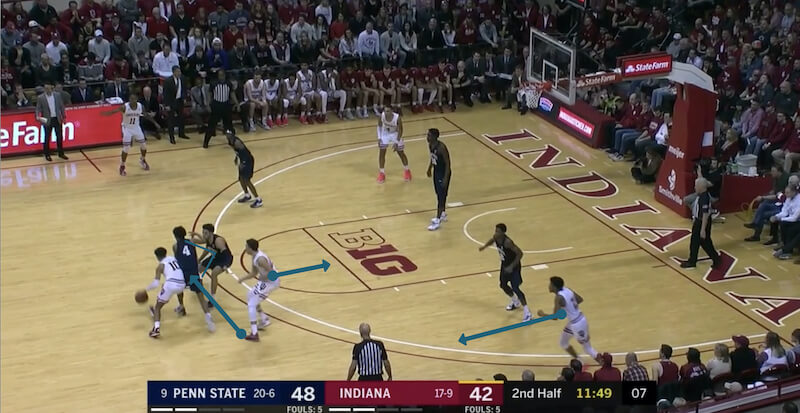 Here's where we usually find Indiana either succeeding or breaking down after a high hedge. Izaiah Brockington rotates off Hunter to Thompson, even though Lundy isn't that far from Thompson. Hunter keeps coming and Phinisee spots him: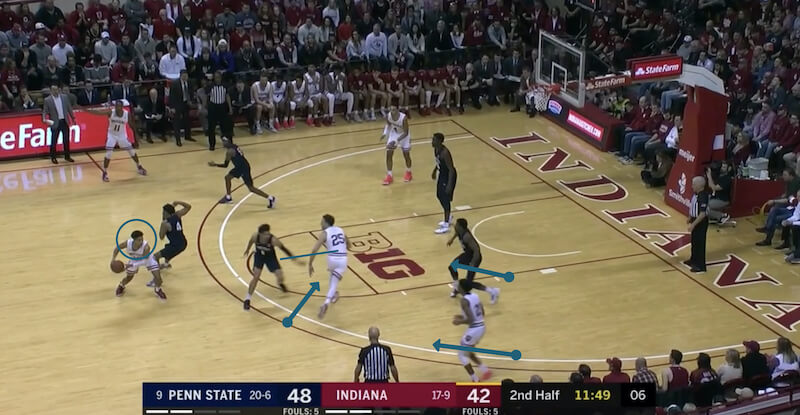 Phinisee zips the pass and here comes Brockington on the close out: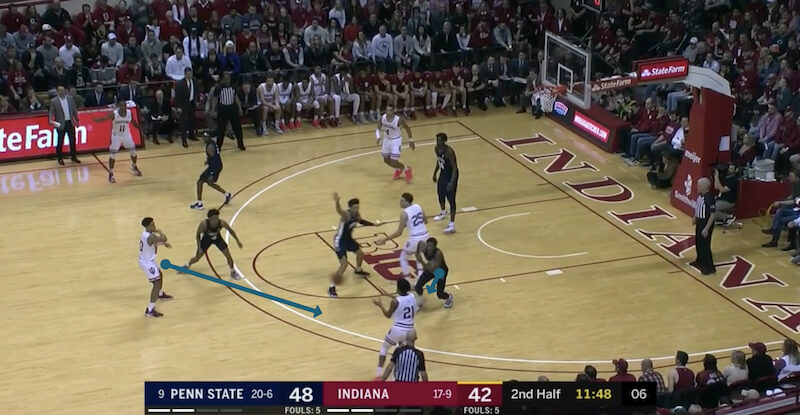 It's a solid contest, but Hunter was able to catch and fire in rhythm and knock down the triple: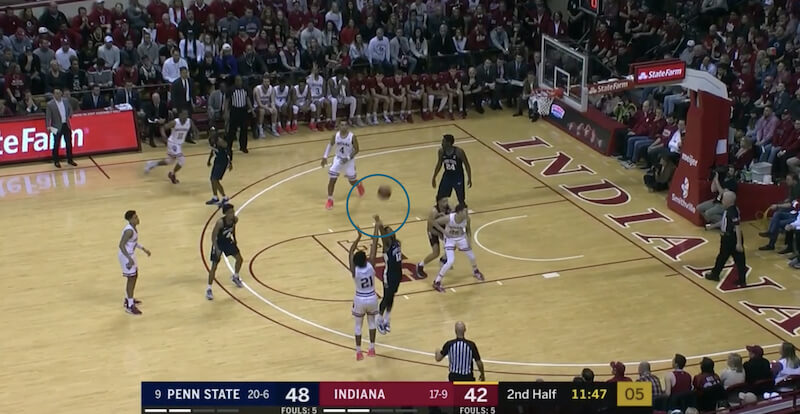 Archie Miller praised this bucket as the "shot of the game." Considering the circumstances, it was certainly a big one.
Video:
Filed to: Penn State Nittany Lions