Film Session: Nebraska
Fred Hoiberg and Nebraska threw a 5-out, spread style offense at the Hoosiers on Friday night. It was a highly effective counter against the Hoosiers' packline defense and almost helped the Cornhuksers pull off the upset.
Nebraska got into its action via screens and flip action at the top of the key with three players, as the other two offensive Cornhuskers hung in the left and right corner of the floor, respectively.
From there, a number of scenarios unfolded for scores. Chief among them: The ballhandler would come downhill to an empty paint for a bucket. The ballhandler found a teammate out of the corner on a back door pass. The ballhandler took a ball screen on one side of the court, drove in and passed it to the opposite wing or corner for a 3-point attempt.
We'll take a look at two plays each from the three scenarios listed above — as well as a cut of Indiana just flat out getting beat off the dribble on the wing — in the latest edition of Film Session:
On their first score of the game, the Cornhuskers are five out. Three across the top and two in the corners: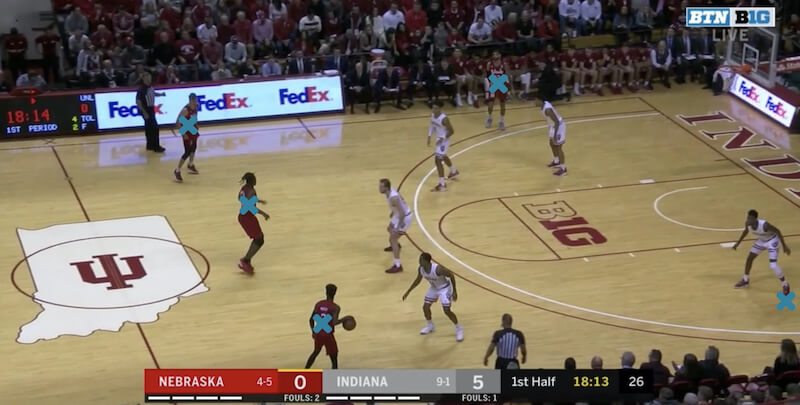 Cam Mack passes cross court to Thorir Thorbjarnarson. Yvan Ouedraogo cuts down to set a screen on Thorbjarnarson's man, Trayce Jackson-Davis: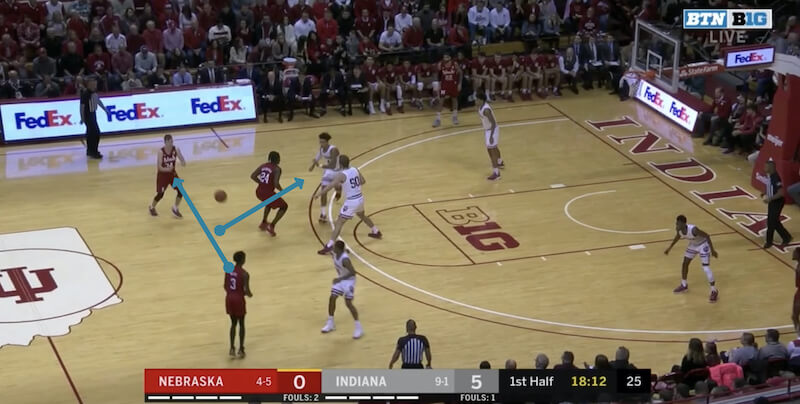 Thorbjarnarson comes across and flips back to Mack. Dachon Burke and Haanif Cheatham are still spread in the corners: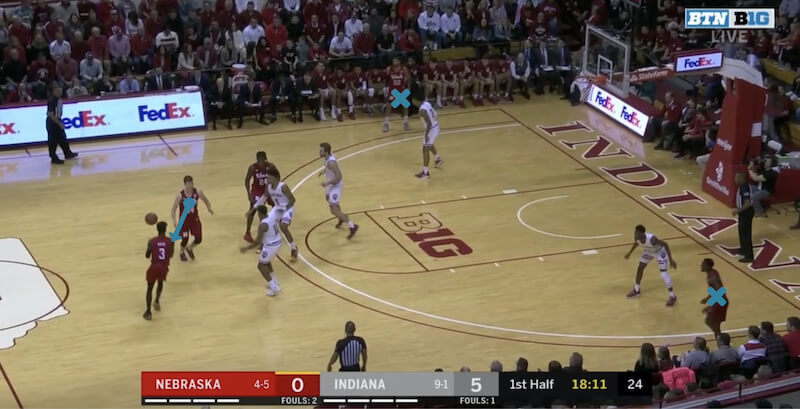 Ouedraogo sets a ball screen for Mack. Devonte Green anticipates him going left with it and he fights over the top of the screen. But Mack has other plans and heads straight down the middle of the floor: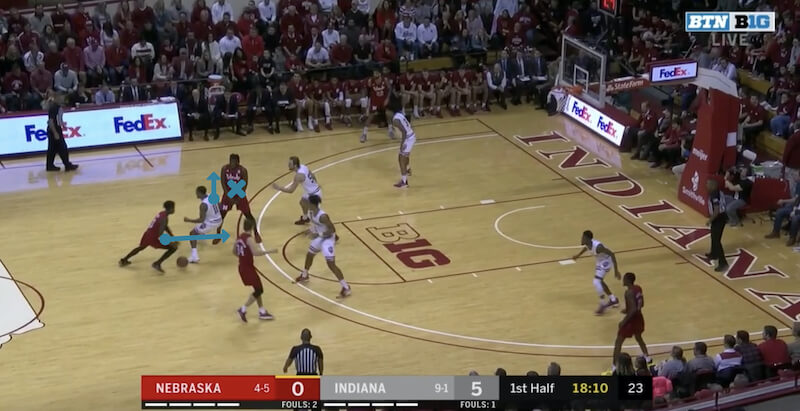 Mack splits Joey Brunk and Jackson-Davis as they give chase on him heading down the middle of the paint. Burke and Cheatham have Justin Smith and Al Durham pulled more into the corners still: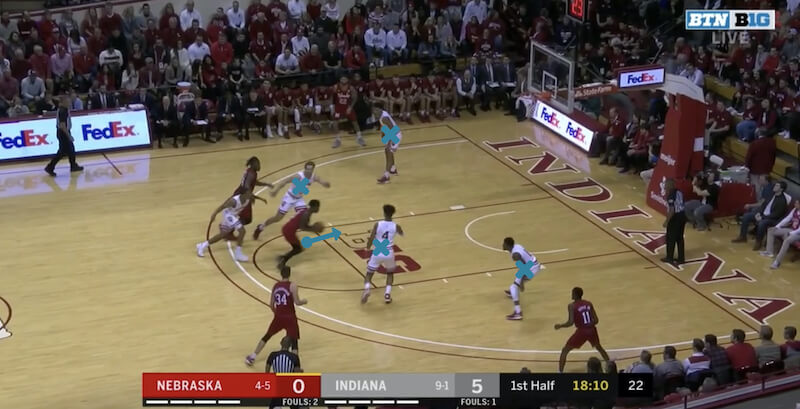 With no backline of the defense able to rotate over in time, though Durham tries, Mack just has to score with Jackson-Davis on the contest from behind. He puts it in for two points: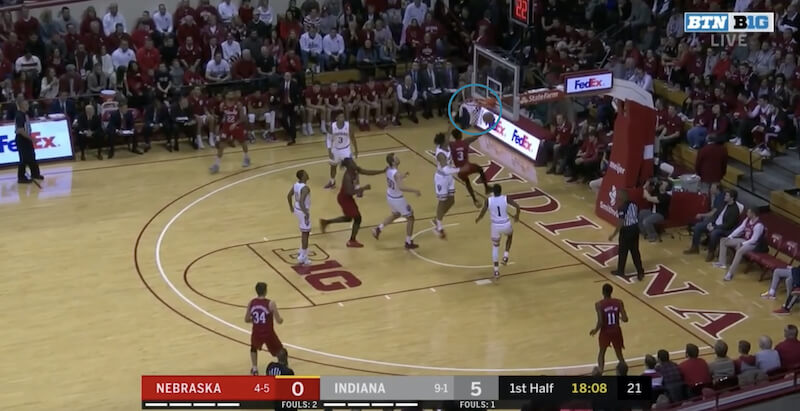 With Smith and Durham pulled to the corners and Brunk and Jackson-Davis at the top of the key, the lane was open for Mack to come right down the middle for the score.
Filed to: Nebraska Cornhuskers