Film Session: Nebraska
The next two plays show how the Cornhuskers used the three-man action at the top of the key for back door passes out of the corner. This play from the first half has the trio of Mack, Thorbjarnarson and Ouedraogo again working the action up top as Nebraska is once more spread into the corners. This time Thorbjarnarson and Ouedraogo set a staggered screen for Mack: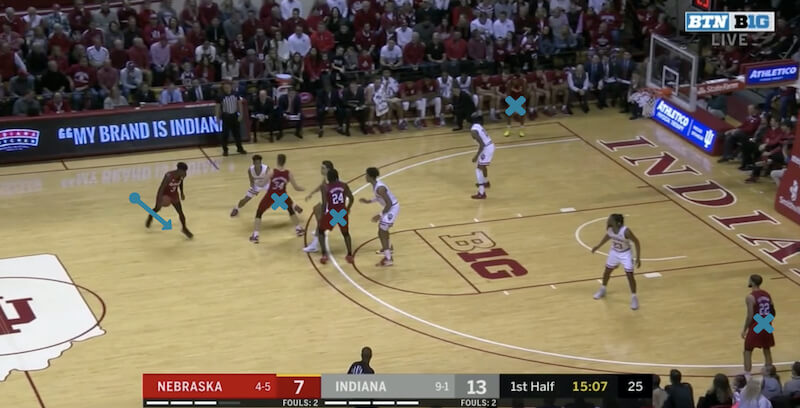 Phinisee is able to get under them as Mack dribbles right. Cheatham starts to move to the right wing as Damezi Anderson surveys the scene: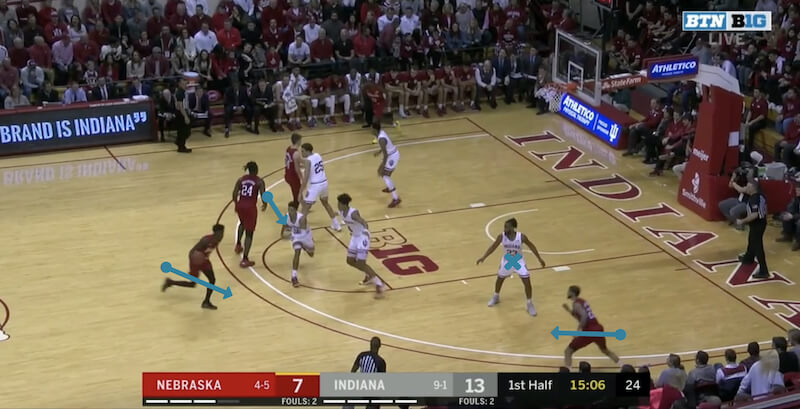 But Cheatham cuts hard to the basket before there's any pass or flip on the wing. Mack throws a dart of a pass before Cheatham is even fully by Anderson. Notice that Burke is moving out of the left corner on the opposite side as this happens, which means Armaan Franklin is no longer in help position to slide over to the basket. He instead follows Burke to the left wing: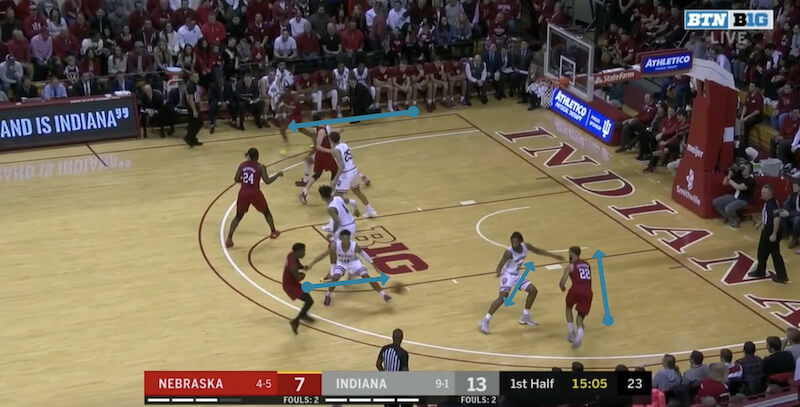 With Burke drawing Franklin out and Thorbjarnarson moving to the left corner to draw Race Thompson away from the basket, they can only look on as Cheatham scores: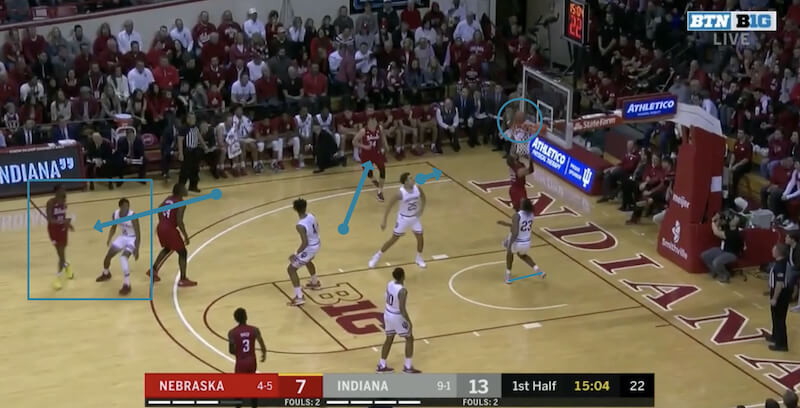 Heck of a play design here from Nebraska.
Filed to: Nebraska Cornhuskers