Film Session: Nebraska
And that's something we'll see again in this 3-point attempt in the second half. Here's our trio of Mack, Thorbjarnarson and Ouedraogo once again up top with the other two in the corners. Ouedraogo sets a ball screen for Mack: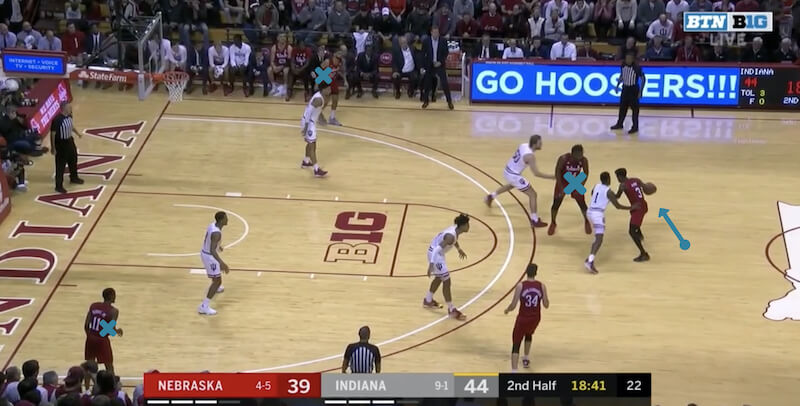 As Ouedraogo rolls to the paint and Brunk hedges, Green now comes from the opposite side to the middle of the paint in help position: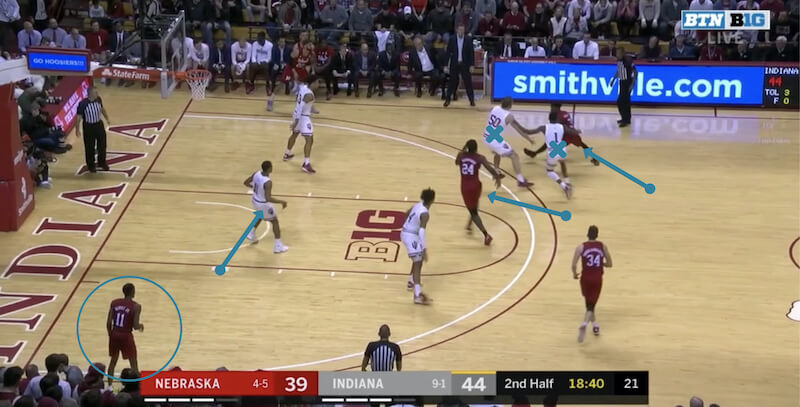 This time Mack fires the ball on a skip pass from the right wing to the left corner, as Green has come over a little bit more and is watching the action: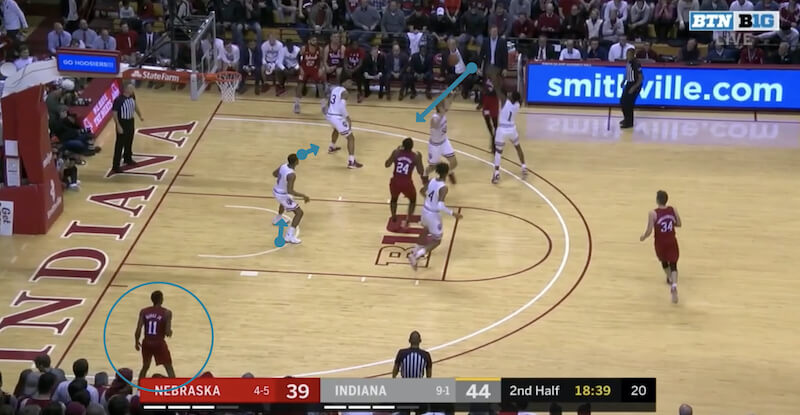 Green still has a foot in the paint on Burke's catch: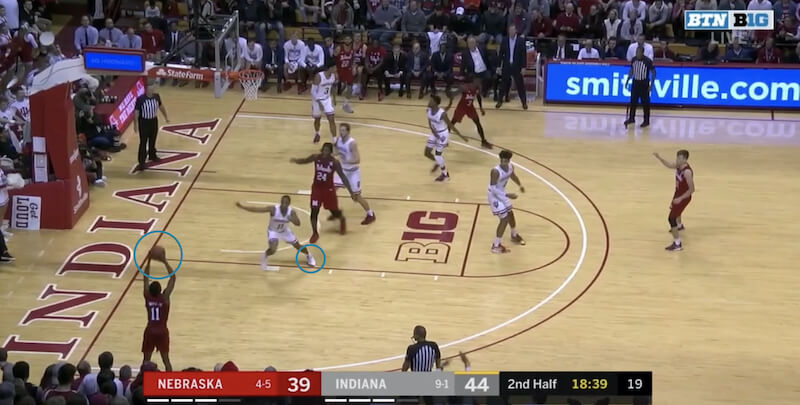 Burke gets off the shot and connects: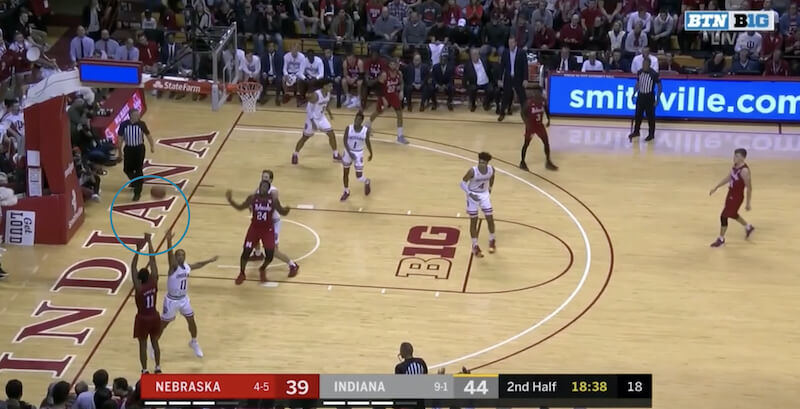 Just like Franklin, Green rotated down, straddling ball side and help side in the middle of the paint. And just like Franklin, Green was left scrambling back to his man for a close out after Mack made the cross court pass.
Filed to: Nebraska Cornhuskers