Film Session: Nebraska
We'll now look at a 3-point score from the Cornhuskers. With three of them spread around the perimeter on the right side of the court, Mack gets a ball screen from Ouedraogo on the left side: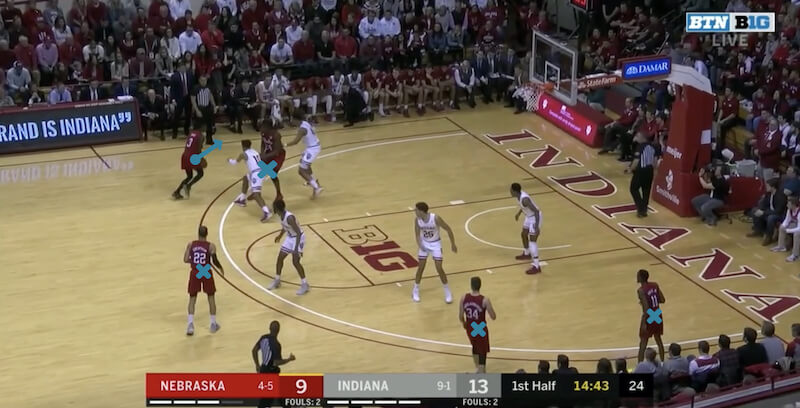 As Ouedraogo rolls to the paint, Franklin has rotated over into the middle of the paint for help. Mack begins to drive in. Meanwhile, with Franklin in the paint, Thorbjarnarson calls for Burke to flank out behind him to the right wing: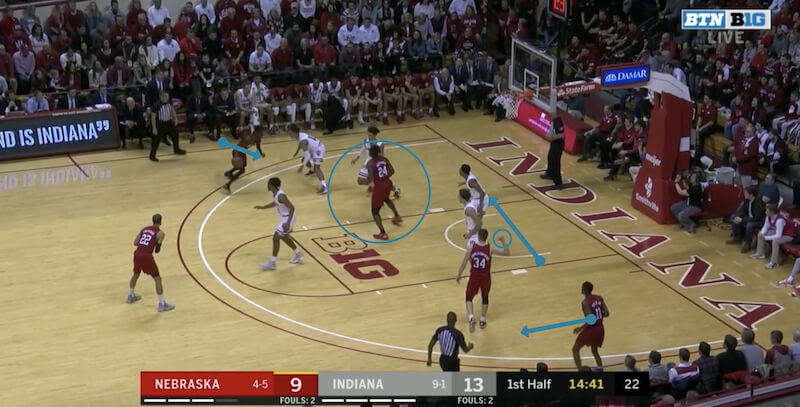 With all of Indiana's defense collapsed into the paint, Thorbjarnarson sets a screen on Franklin as he tries to recover out to Burke. Mack makes the pass to Burke: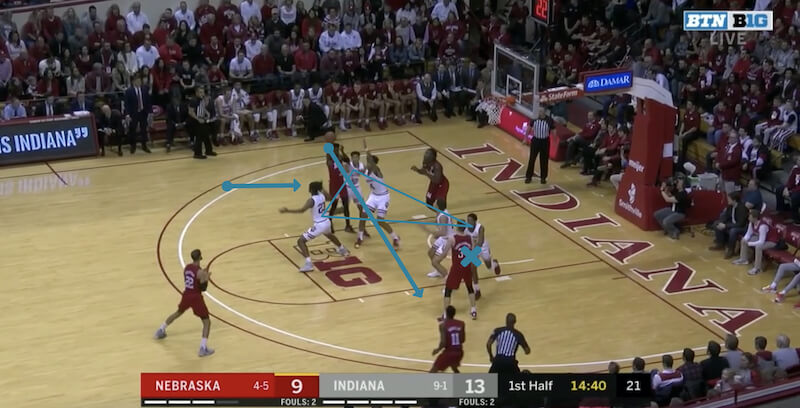 Burke gets it off and knocks down the triple to pull the Cornhuskers to within one: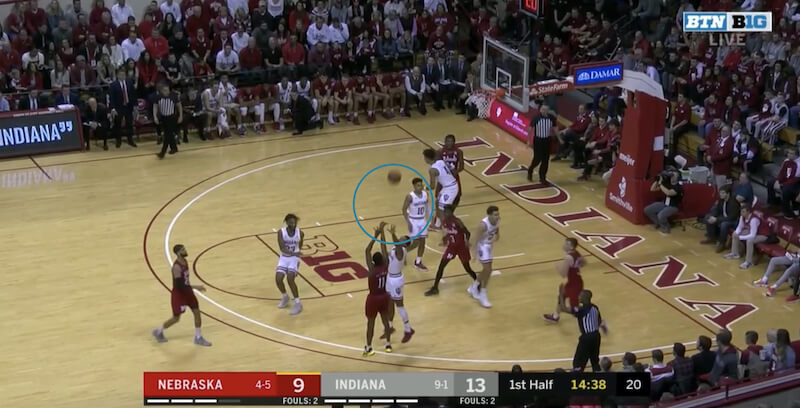 Here the Cornhuskers used the Hoosiers' principle of the back line weak side defender moving into the paint for help on the roll man against them.
Filed to: Nebraska Cornhuskers