2019 July evaluation period recruiting primer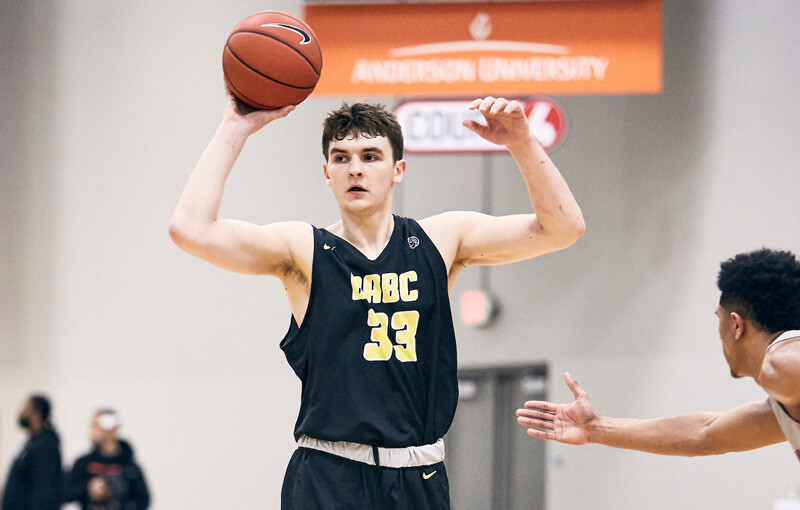 The lone four-day July evaluation period for shoe company events begins Thursday and Inside the Hall takes you through five things to know as college coaches hit the trail to evaluate prospects:
· A new format for July recruiting: This month is the first for the new format for July recruiting which includes just one four-day window for coaches to attend shoe company events.
Coaches will be permitted to evaluate beginning Thursday at events like the Peach Jam (North Augusta, SC), the adidas summer championships (Birmingham, AL) and the Under Armour Finals (Atlanta, GA).
Once the window closes on Sunday, a dead period for recruiting will run from July 15-22. Following the dead period, coaches will be able to attend NCAA camps that will run from July 23-28 as well as the USA Basketball Junior National Team July Minicamp in Colorado Springs.
Very little information has been released on the NCAA camps, but there will be four of them at the following locations:
– South Region: University of Houston
– Midwest Region: University of Illinois at Urbana-Champaign
– East Region: University of Connecticut (Storrs)
– West Region: Grand Canyon University (Phoenix)
Prior to this year's changes that were driven by the Rice Commission, coaches were permitted to evaluate at shoe company events over three different five-day recruiting windows in July.
· Indiana continues to chase first 2020 commitment: The Hoosiers have not received a commitment from a high school prospect since Trayce Jackson-Davis committed last November.
Could that change this month or shortly after?
Indiana seems to be well positioned with in-state guards Anthony Leal and Trey Galloway as well as Matt Cross, a forward from Woodstock Academy in Connecticut.
Leal and Galloway will both play with Indiana Elite at the adidas Summer Championships in Birmingham this week while Cross will play with BABC in the Peach Invitational, a secondary event in Augusta, Georgia for teams that failed to qualify for the Peach Jam.
Leal, Galloway and Cross currently make up the top three on the latest iteration of our 2020 Indiana basketball recruiting board. Galloway and Cross took official visits to Bloomington in late May while Leal, a Bloomington native, has been on campus multiple times for unofficial visits.
· The hunt for ball handling help in 2020: While a pure point guard isn't an explicit need for the 2020 class, it's clear that Indiana is interesting in adding a capable ball handler based on the offers it has issued in recent months.
Currently, IU has offers out to R.J. Davis, Hassan Diarra, Caleb Love and DJ Steward in the 2020, but only Love has been on campus for a visit and that took place last fall.
Davis (NY Renaissance), Steward (Meanstreets) and Diarra (PSA Cardinals) will all be at the Peach Jam while Love (Bradley Beal Elite) will be at the Peach Invitational.
Will the Hoosiers put the full court press on any of these guys in an attempt to secure an official visit this fall?
· Assistant coaching opening remains: The departure of assistant coach Ed Schilling last month means the Hoosiers are currently down a man on staff, but it does not appear that Archie Miller is in a rush to fill the vacancy.
NCAA rules allow for four coaches to be on the road recruiting at the same time during the evaluation periods, which means that IU can deploy director of basketball operations Bill Comar (or another staff member) until a replacement for Schilling is identified and hired.
Given the importance of the hire from a recruiting standpoint, it's not surprising that Miller is taking his time to find the right fit.
Indiana's in-state recruiting is in the best shape it has been in for many years, but the Hoosiers could definitely use a boost outside of the borders. Indiana hasn't landed a commitment from a top 100 prospect outside of Indiana since Jerome Hunter and Race Thompson committed in the summer of 2017.
· 2021 and beyond looks bright in Indiana: While 2020 is a down year in the national rankings for players in the state of Indiana, the future looks bright in the 2021 classes and beyond.
In 2021, four players are currently in the top 100 of the 247Sports rankings in Khristian Lander, Caleb Furst, Trey Kaufman and Luke Goode.
And in 2022, Jalen Washington has already emerged as one of the best prospects in the state and perhaps, the country.
Lander and Furst were selected to participate in USA Basketball's Junior National Team July Minicamp in Colorado Springs later this month.
Filed to: