IBCA underclassmen showcase Q & A: Jalen Washington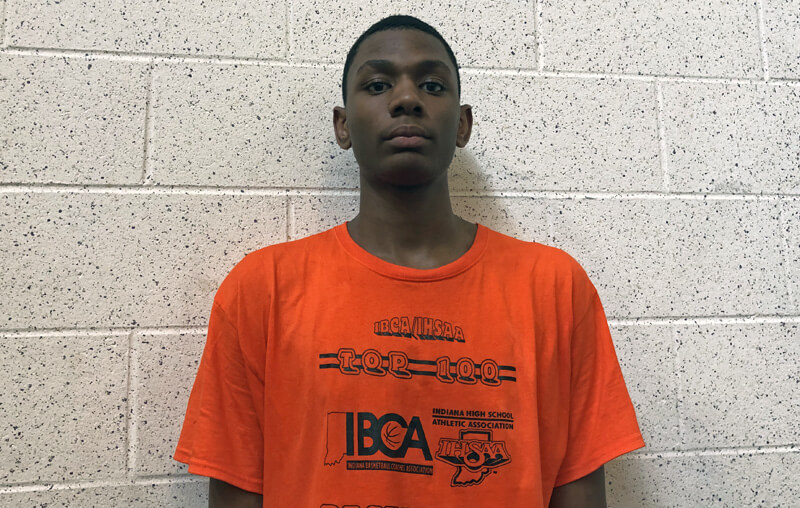 Jalen Washington has quickly emerged as one of the nation's top prospects after only one season of high school ball. The class of 2022 power forward from Gary West Side has already been offered by Indiana and Purdue.
Inside the Hall spoke with Washington about his developing recruitment, his game, his experience at IU and more at the IBCA Underclassmen Showcase at Ben Davis High School.
Our full Q & A is below:
What was it like today playing against much older competition for you?
"I'm kind of used to it because I've played in high school for a little bit, but it's really good to play against different guys and see what their game is like and be able to try to score against them and defend against them."
Through just one season of high school and AAU so far, what has the recruiting process been like for you?
"IU and Purdue have reached out and given me offers. I haven't really talked to many schools. It's kind of eye-opening, I kind of like the process."
Are IU and Purdue your only offers at this point?
"Yeah."
How did you enjoy your time at IU's team camp earlier this month?
"It was nice. I got to look at a couple of the buildings, saw their weight room, a couple more facilities, but it was nice. You can tell they put a lot into their basketball, they love basketball at IU."
What do you like about IU as a program in general?
"The coach is a blue-collar guy. He doesn't want these flashy, showy players. He wants team players. He told me that if I put some more work in, become a better player, I can play at the school."
Did you get to venture around Bloomington or see the campus at all?
"When you go on those team camps, you really only hit like one spot, you don't really get to go look, sightseeing as much."
Have you taken any other visits or any visits you'd like to take?
"I have one for Purdue scheduled later on, probably like in July or something. I don't have a specific date."
What would you say are the strengths to your game?
"Shooting and my length opens up a lot. I can rebound, I can block shots, I can defend easier with my length."
What are you wanting to improve upon?
"My lateral quickness, getting stronger, just everything really but those are the two main things I want to get better."
Filed to: Jalen Washington