IBCA underclassmen showcase Q & A: Caleb Furst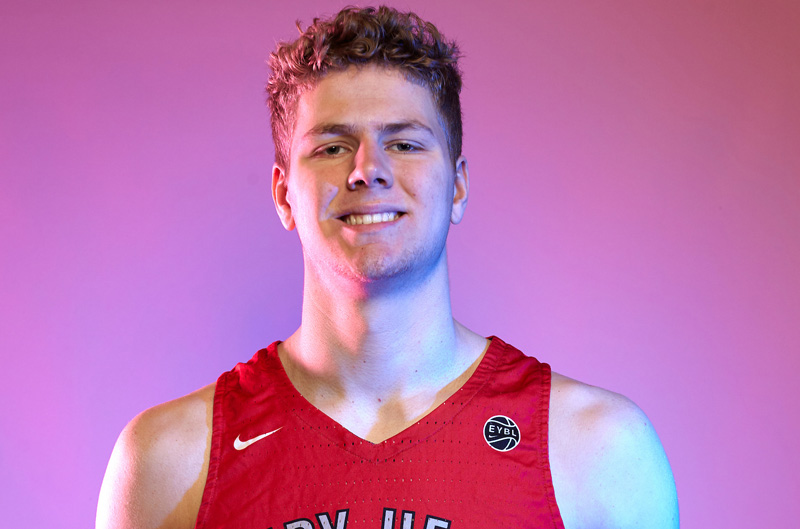 Caleb Furst has been a longstanding Indiana target for the 2021 class from Fort Wayne Blackhawk Christian. The 6-9 power forward is ranked No. 34 in the 247Composite and a four-star prospect.
Inside the Hall spoke with Furst about how his AAU season is going and where his recruitment stands at the IBCA Underclassmen Showcase at Ben Davis High School last weekend.
Our full Q&A is available below:
Last weekend you were at Assembly Hall for team camp, how did you like that?
"It was great. We got to play a few teams that we don't get to play normally during the regular season and so we got to see some new faces. It was a good time."
How did you enjoy your time at IU as a whole? Did you get to see campus or Bloomington very much?
"It was kind of like the first time that I kind of toured through campus and everything. Obviously, IU is known for how great their campus is. So, it was great to see it and I just got to know the coaches more and everything."
Describe your relationship with the coaching staff.
"We're growing it, continually. It's a lot easier now that they can reach out to me and text me. So, yeah, it's just we keep building it."
What schools would you say are recruiting you the hardest?
"Purdue has always been steady. IU has picked it up a bit lately. Same with Michigan State. Those are probably like the main three I've really noticed."
What are you looking for in a program?
"Just a program where I feel like I fit in. Better relationships not just with the coaches but with the players and then I'm going there to learn, so good academics as well."
Do you have any upcoming visits scheduled?
"No, not that I know of. Notre Dame wants me to come down in July, but that's about it."
I was talking to Luke (Goode); do you guys have much of a relationship? He said you guys had been playing together since second grade.
"Yeah."
So, you guys are good friends?
"Yeah."
With Peach Jam coming up soon, what do you hope to get out of that experience?
"Just to get better. That's hopefully what you can get out of everything every time you play basketball, just competing to get better. Obviously, the goal is to win so that'd be nice too."
(Photo credit: Jon Lopez/Nike)
Filed to: Caleb Furst