IBCA underclassmen showcase Q & A: Khristian Lander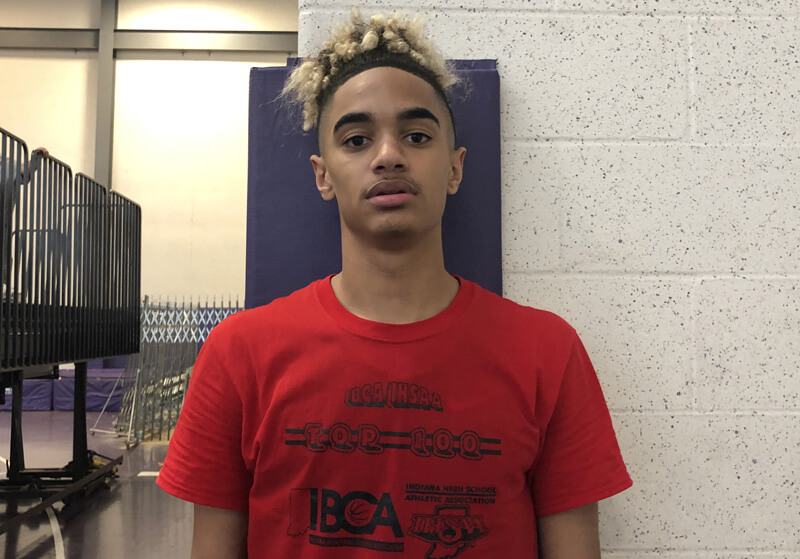 Khristian Lander is one of the nation's best prospects in the 2021 class and has long been on IU's radar. The Evansville Reitz (IN) point guard is considered a five-star prospect and the No. 16 overall ranked player in the country according to the 247Composite.
Inside the Hall spoke with Lander about his relationship with IU, his recruitment and more at the IBCA Underclassmen Showcase on Saturday afternoon at Ben Davis High School.
Our full Q&A is below:
How would you say your recruitment is going for you so far?
"It's going pretty good. It got ramped up since June 15 because I'm going into my junior year so coaches can call me, text me and stuff like that."
What schools would you say are recruiting you the hardest?
"I would say IU, Purdue and Louisville."
What was your experience like at team camp last weekend?
"It was ok. We went 0-3 but it was a good experience as far as like making my team better and stuff because we need to play against better competition instead of not as good competition."
What do you like about IU?
"I like the coaching staff. I like how the offense is ran. They've compared my game to how their recent guards have played, it matches pretty good."
What's the coaching staff's message to you?
"If I came here, that I would run the team and be the point guard and be the leader on the court."
Do you have any visits scheduled or schools you'd like to see?
"I don't have any scheduled right now, but plan on probably going up to Purdue, Cincinnati possibly, Texas and try to go Louisville again probably, too."
What's this summer been like playing up (in AAU) with (Trey) Galloway and (Anthony) Leal?
"It's been fun. It's not as bad as I thought it was going to be, but it's been pretty fun."
What separates you from other players, what would you say your strengths are?
"I can do everything on the court but post-up. I play both ends of the floor, I play hard, athletic, I can finish above the rim."
Filed to: Khristian Lander