2011-2012 Player Profile: Maurice Creek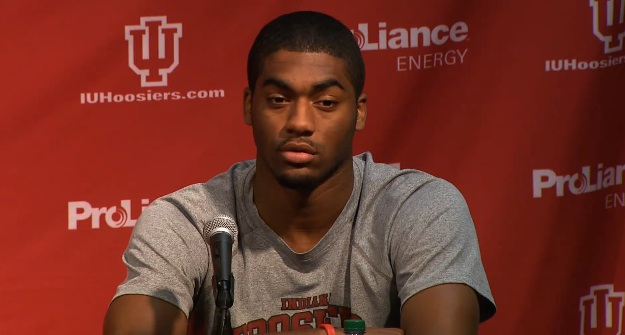 It's time for Inside the Hall's player-by-player breakdown of the 2011-2012 Indiana Hoosiers. Today: Maurice Creek.
Maurice Creek's 2011-2012 season won't produce the much anticipated comeback that many were hoping to witness.
For the third time in 22 months, the Maryland native suffered a serious injury and as a result, Creek will miss the entire season. The latest setback — a torn left Achilles — occurred just days before the Hoosiers reached the official start of practice.
What does the injury mean for Creek's future? How it will affect this year's team? Let's dive in.
Creek will redshirt and assuming he's able to return after a full season off, he would be a member of the 2014 graduating class with Victor Oladipo and Will Sheehey. What's not certain, however, is that he'll ever be the same player that lit up Kentucky for 31 points at Assembly Hall in December of 2009. Coming back from one major injury is difficult enough. But three? An uncertain road lies ahead for Creek.
"It is really hard to put into context what has happened with him," Indiana coach Tom Crean said about Creek's injury situation. "But the one thing that I can put into context is that he is one tough young man. He embodies the spirit that we want this program to be about. When you look at a situation where, not only has he had one major injury and surgery, not only has he had two major injuries and surgeries, but he has now had three in less than 22 months."
The good news is that Indiana appears to be in a position to weather this type of loss to its roster. Creek likely would have been eased back into this year's rotation. It's impossible to figure out where he might have fit in, but there's a good chance both Oladipo and Sheehey would have posed a significant battle for playing time.
Best-case: Creek uses his redshirt season to become healthy while staying actively engaged with the team and acting as a positive bench presence throughout the year.
Worst-case: A third significant injury in less than two years is too much to overcome.
Quotable: "I think I am because I am a lot older and more mature. I have been through those injuries and been through it twice. I'm looking at it from the mindset of 'it happened, it's not the end of the world and I'll be back soon.' It can't be where I put my head down, I have to take it one step at a time." – Creek on being prepared to handle his third major injury in 22 months.
Previously: Jordan Hulls, Will Sheehey, Verdell Jones III, Cody Zeller, Victor Oladipo, Tom Pritchard, Matt Roth, Christian Watford
Filed to: 2011-2012 season preview, Maurice Creek