2011-12 Player Profile: Matt Roth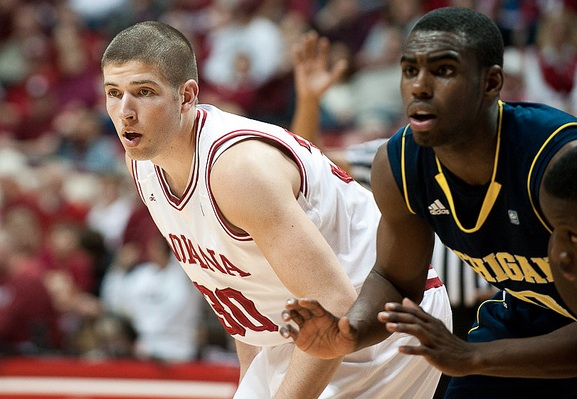 It's time for Inside the Hall's player-by-player breakdown of the 2011-2012 Indiana Hoosiers. Today: Matt Roth.
As one of three scholarship seniors, Matt Roth enters his final season in Bloomington with far fewer on the court expectations than his classmates Tom Pritchard and Verdell Jones III.
Roth, one of two recruits from the Kelvin Sampson era, was targeted in large part because of his shooting prowess from the perimeter. In fact, Sampson once likened Roth's potential impact to that of Lee Humphrey, a starter on two national championship teams at Florida.
The reality for Roth is that his most productive season from a statistical standpoint is likely in the rearview mirror due to a much more competitive landscape in the backcourt for playing time.
After missing all but two games as a sophomore, Roth returned and played in 28 of 32 games as a junior. His role on offense was almost exclusively a 3-point shooter. 72 of his 78 field goal attempts were from behind the 3-point arc. His effective field goal percentage was 55.8 percent, which was fourth on the team behind Jordan Hulls, Victor Oladipo and Tom Pritchard.
Beyond the 3-point shooting, Roth did little else in his 8.2 minutes per game. He rarely handled the ball — evidenced by the fact he committed just one turnover all season — and had a total of 14 rebounds and seven assists. None of these figures suggest Roth, who received his undergraduate degree last May, is in line for a more productive season as a senior.
Best-case: Roth goes out on a high note by knocking down a few pivotal 3-pointers in key situations.
Worst-case: His minutes decrease further with the arrival of freshman Austin Etherington, a shooter with similar ability and a more well-rounded game.
Quotable: "That has always been a thing in his mind that I need to continue to work on since day one when I got here and I've continued to work on it. Its just a matter of stepping out on the court in situations where I'm confident in what I can do and my teammates are confident in what I can do. And I feel like I've worked really hard to do that in the offseason not just this year, but building up to it." – Roth on adding aspects to his game.
All stats in this piece from KenPom.
Previously: Jordan Hulls, Will Sheehey, Verdell Jones III, Cody Zeller, Victor Oladipo, Tom Pritchard
Filed to: 2011-2012 season preview, Matt Roth