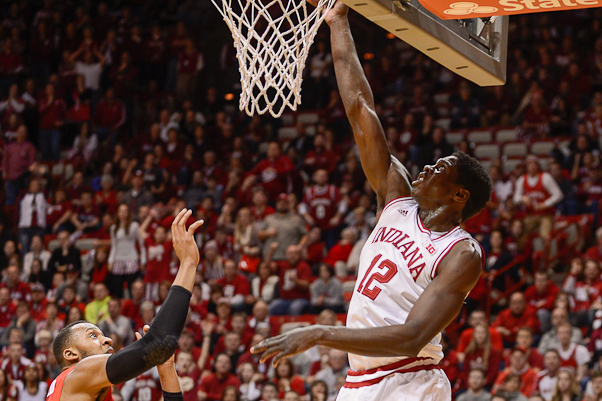 Indiana coach Tom Crean said the Hoosiers had been waiting for this game for a long time.
Well, at least since after last season's loss to Ohio State on March 5, 2013: Indiana's senior night. 362 days later, on Sunday, Crean got the rematch he had been waiting for at Assembly Hall.
And in a dominating performance — even without one of its best players — Indiana (17-12, 7-9) got the win it had been looking for in a 72-64 victory over No. 22 Ohio State (22-8, 9-8).
"Our players just responded," Crean said. "I mean, this league is so tough that the only thing you can liken it to is a 15-round fight every night, and we've been answering every round, and we've been dealing with it in a good way. I'm really, really proud of the way our team played today."
It doesn't come as news that this has already been a season full of ups and downs for the Hoosiers. Just in the past two and a half weeks Indiana has collapsed (with losses to Penn State and Purdue), experienced the arrest of one of its own players and somehow built itself back up, winning two of its past three (at Northwestern and vs. No. 20 Iowa on Thursday) before Sunday.
It received yet another twist before the game against the Buckeyes.