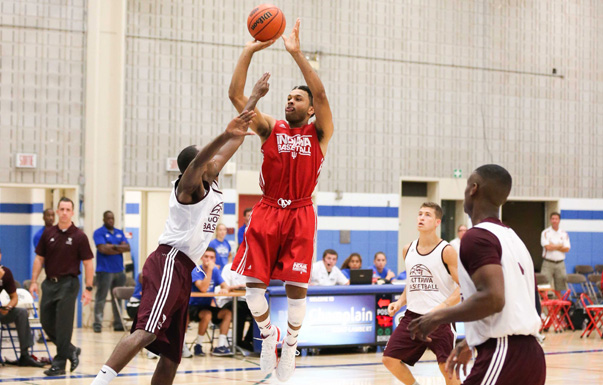 Indiana's five-game tour of Montreal and Ottawa wrapped on Wednesday afternoon and the Hoosiers returned home to Bloomington with a 4-1 record, much needed experience and plenty to work on before the start of practice.
Inside the Hall was there for each of the five exhibition games and you can read all of our coverage from the trip at this link. But with so much to digest in such a short period of time, our coverage from the trip is not done.
Here's a look at five takeaways from what we saw in Canada:
· It's early, but the first vibe from this team is a positive one: One thing I tried to do with each of the games was not turn them into a bigger deal than what they actually were. It's August, the competition was up (Ottawa and Carleton) and down (McGill, Laval and UQAM) and the game is different with FIBA rules.
That said, there just already seems to be a cohesiveness forming with this group that I never observed last season. That's not to say that chemistry was the overriding issue with Indiana a season ago, but there's value in having a group of players who genuinely like each other on and off the court.
Following Indiana's final win in Montreal, both Troy Williams and Robert Johnson talked about the chemistry and how it's coming along so far.
"Off the court, anyone can hang out with anyone," Williams explained. "I can hang out with Stan (Robinson) and Devin (Davis) one day and then the next day I could hang out with Jeremiah (April) and Tim (Priller). We all get along with each other so well."
"I think it is coming along really good," Johnson said. "From day one, whenever we went out and did different things, we always did it as a team. From what they tell me, last year it wasn't always like that, so from that standpoint it is good and it has helped bring us together even more."