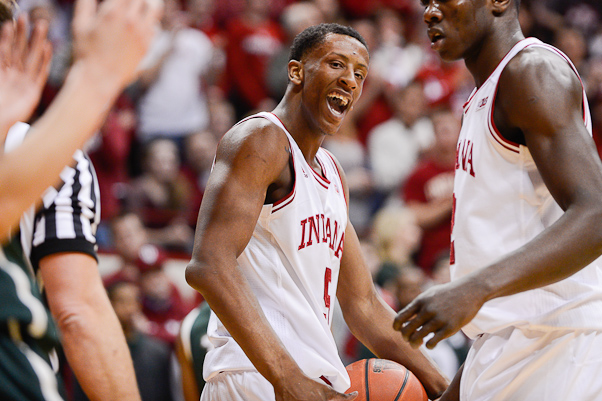 This contest is sponsored by Underground Printing. Visit them in Bloomington on Kirkwood or at UGPIUAPPAREL.com.
Thanks to our friends at Underground Printing, we're back with another contest for the 2014-2015 season.
The task at hand is to predict Indiana's regular season record for the upcoming season. There are 13 non-conference games and 18 Big Ten games for a total of 31 contests.
The schedule, for those who wish to give it a closer look before making a prediction, is here.
At stake, aside from bragging rights, is $50 to spend either in store or online at Underground Printing.