Introducing William McDermott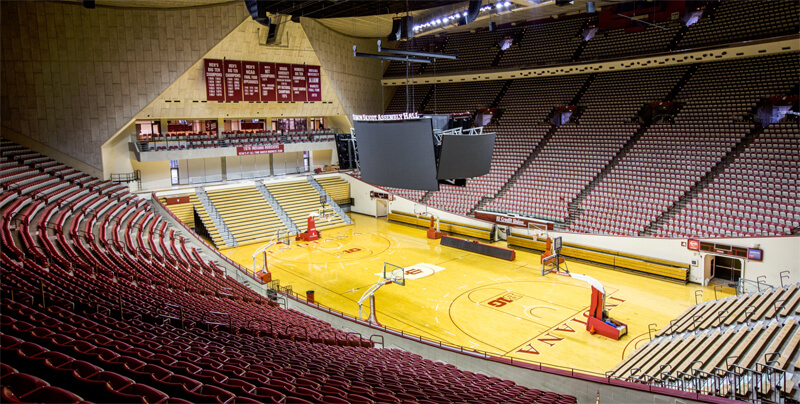 Editor's note: We're excited to announce that we've hired a new writer, William McDermott, to the Inside the Hall staff. William is a junior at Indiana University at the media school. William's work will begin appearing on Inside the Hall later this month.
My night on April 5, 2016 consisted of damp grass, crickets and tissues.
The damp grass led to wet clothes and a restless itch. The crickets led to a consistent chirping that when I hear today when I flash back to that moment. The tissues led to cried out, red, puffy eyes that I had hidden in school the next morning.
After Kris Jenkins of Villanova hit the game-winning three-pointer to beat my North Carolina Tar Heels in the National Championship game, my dad and I ran out into the backyard and lay in the grass without saying a word to each other.
The wave of emotions was difficult for eighth grade me to handle. I was heartbroken. From the elation of watching Marcus Paige heave an off-balance three-pointer to tie the game, to misery in a 77-74 finish, it was all too much.
In the week after the game, I would think of that moment and how I felt and my chest would ache. I remember specifically in my elective art class as we started to begin our self-portraits I just couldn't keep focus. Maybe it was my poor attention span, but my mind kept coming back to that moment in the grass. I couldn't shake it.
Years later, and one North Carolina national championship later I thought, how naive and privileged am I to have my first heartbreak over a basketball game in eighth grade?
I was right. It is naive and privileged. But since then, that moment has served me a memory, and albeit bad, a memory of why I love college basketball.
It just makes you feel things. And isn't that all we really want?
I didn't come to Indiana all the way from my home of Richmond, Virginia with the intention of being a sports writer. I wanted to broadcast sports and I still do. But, after coming to IU as a freshman it was preached the need to broaden my skills in all forms of media and be versatile.
From there I joined The Hoosier Network in the spring of my freshman year in Bloomington and covered IU baseball. It was my first experience writing journalistically or AP style and while it wasn't something I loved yet, I kept trying. Alex McCarthy, The Hoosier Network's writing advisor, really helped me hit the ground running and gave me the support to continue trying.
I didn't really start enjoying writing until I was privileged enough to cover IU men's basketball for The Hoosier Network this past season and winter of my sophomore year. I found joy in connecting with the players and readers, being able to tell stories and uncovering different perspectives.
I wrote a feature story on Race Thompson, unique statistical pieces and a column after the senior day Rutgers game which helped me understand the real meaning of being a senior. It made me feel things.
It may be hard to explain, but I just feel good when I walk in Assembly Hall. I feel comfortable, safe and purposeful. That motivates me to connect with people through my writing.
The Big Ten tournament was the most fun I had covering a game/event last year. Being able to walk on the court and brush by Jim Nantz and Bill Raftery before Indiana's Big Ten semifinal against Iowa would have made eighth-grade me so happy.
When I got to IU in fall of 2020 I didn't l know what to expect. We were in the midst of a pandemic and all I knew was that I wanted to do sports media. Shortly after I reached Bloomington I met so many impressive, ambitious, and talented people in the community.
It was a little jarring and scary at first. But, I was quick to realize that everyone has each other's backs. Everyone in IU Sports Media wants each other to succeed and that allows people to succeed. My friends have pushed me to want to take my work an extra step and spend a little extra time on what I do.
Now, entering my junior year at Indiana I still have the same goal I set for myself when I got to Bloomington: make a difference.
I was named co-director of WIUX Sports, IU's student radio station, for the 2022-23 school year and I'm so excited and grateful to cover IU basketball this year for Inside the Hall and work with my talented friend Amanda Foster.
I hope I can make a difference through it and I hope when you read my work you feel things. Whatever those things are, I hope they stick with you. That's what college basketball is supposed to do.
You can follow me on Twitter for year-long Indiana basketball coverage, @804derm.
Filed to: