Introducing Tyler Tachman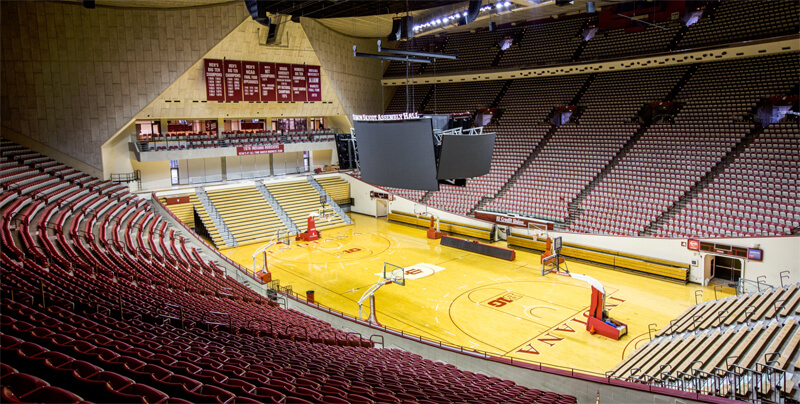 Editor's note: We're excited to announce that we've hired a new writer, Tyler Tachman, to the Inside the Hall staff. Tyler is a sophomore at Indiana University and is studying sports journalism. Tyler's first story for Inside the Hall appeared on Thursday, July 30.
I want to start with Tyler Hansbrough. Yes, I know this is an Indiana basketball site. Bear with me here.
Growing up in North Carolina, I had a laundry list of collegiate programs that I could have rooted for. But ever since I popped into the world at the University of North Carolina hospital, no one else really stood a chance. From that point on, I spent the rest of my childhood praying for the downfall of Coach K and was firmly wedged into the mania of the Tobacco Road rivalry.
As I grew up, my father and I caught as many UNC sports events as possible: field hockey, volleyball, baseball, soccer and lacrosse among others. Some football too, although watching Carolina football was… well, like watching Indiana football, so we don't need to spend too much time on that. At last, of course, I found a home in the Dean Smith Center.
On the weekends, whether it was before a game or not, I would head out to my driveway and call out the names of the Tar Heel players as I pretended to swing the ball around a spray painted arc. If I took a 3-pointer when a poor shooter had the ball, I'd inevitably clank it off the side of the rim, just to ensure it was realistic.
Some of my earliest memories of Carolina basketball are from Hansbrough and he quickly became my favorite player. The first name was all I really needed to know.
Then, when I started watching him play, I was hooked even more.
In his illustrious career at UNC, I watched Hansbrough throw down a two-handed hammer over 7-foot 7-inch Kenny George, drop in a game-winner against Virginia Tech where he high-stepped his way across the floor and take an elbow to the face from Duke's Gerald Henderson. Along the way, Hansbrough was a four-time consensus All-American and captured a national championship in 2009.
From there my fandom only grew. I purchased a shirt with Hansbrough's name and his Missouri high school, Poplar Bluff, printed on it. One year, I dressed up as him for Halloween, even adding a touch of stained blood on my nose after the incident with Henderson. I also met my idol in 2005, standing beside the nearly 7-foot tall ball of muscle, while I had just eclipsed the 50-pound mark myself.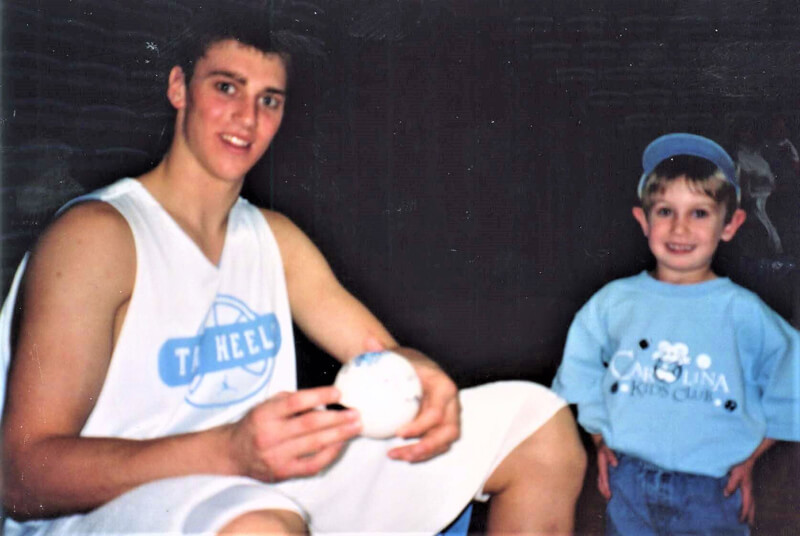 Soon, I'd strut around Chapel Hill, announcing his name and reciting Poplar Bluff. Now, years later, I realize why I felt such a tight connection to him. It's one of the main reasons that I love writing.
When I saw Hansbrough on the court, I didn't just see a player in Carolina blue. I saw someone that I could relate to. At that time, it was just a name. But, I also knew where he was from. As a young fan, that gave me something to grasp on to.
Now, I've moved on from Chapel Hill, and am entering my sophomore year at Indiana University where I'm studying sports journalism. As I've gotten older, I've realized that knowledge about another person, no matter how personal it is, can have an immense impact.
In my freshman year at IU, I covered the wrestling team for the Indiana Daily Student, but I was mostly writing about people who happened to wrestle. I talked to IU senior Fernando Silva, who suffered the loss of a coach and one of his best friends in high school, before winning a state championship. I spoke to Angel Escobedo, the only minority head wrestling coach in the Big Ten, about how he has endured racism throughout this life.
Through these stories, I learned more about myself. I listened to the adversity that people have had to face. I saw life from a different perspective, and I hope that readers did, too.
At Inside The Hall, I want to bring you stories that will tell you about the people in the jerseys, not necessarily the players. Hopefully you can learn about Al Durham. Jerome Hunter. Khristian Lander. Trayce Jackson-Davis. And so on. Not a five-star recruit.
When you flip on a game, or head to Assembly Hall (hopefully soon), I hope some of my stories will help you see them as more than just players, but people who have withstood challenges, just as you have. This season, as crazy as it might look, I'm excited to tell stories about Indiana hoops.
So, yes. I want to start with Tyler Hansbrough.
Filed to: