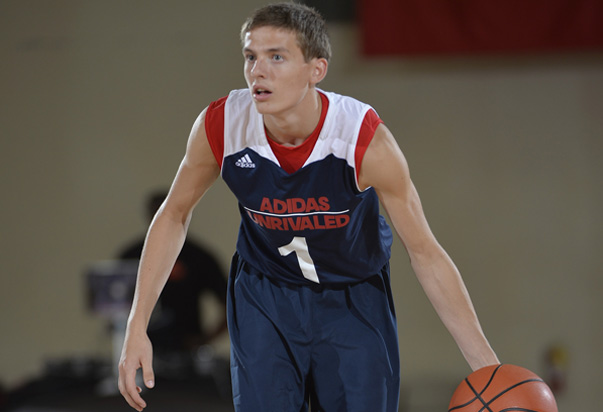 REDONDO BEACH, Calif. — Since his freshman year of high school at Lawrence Central, 6-foot-2, class of 2016 guard Kyle Guy has noticed a shift in his game.
"I've become a lot more confident in the rest of my game," he noted on Thursday to Inside the Hall. "My freshman year I just sort of shot a lot of threes, and now I'm trying to expand my game, be more of a point guard."
On Thursday, at the Battle at the Beach, thousands of miles from Indianapolis, Guy was able to showcase his newfound confidence in front of many college coaches — including Indiana associate head coach Tim Buckley and coaches from California and Oregon State, among others — for Indiana Elite.
In their 61-59 win over Inland (CA), Guy scored eight points and recorded three assists and two rebounds. But Inland featured a rising 6-foot-1 guard, Derrick Bruce, who scored more than 30 points.
"I had actually never heard of him before this, but he can play," Guy said. "It was surreal to be out there playing like that. It was great competition."
It was in front of colleges who have shown significant interest, too.