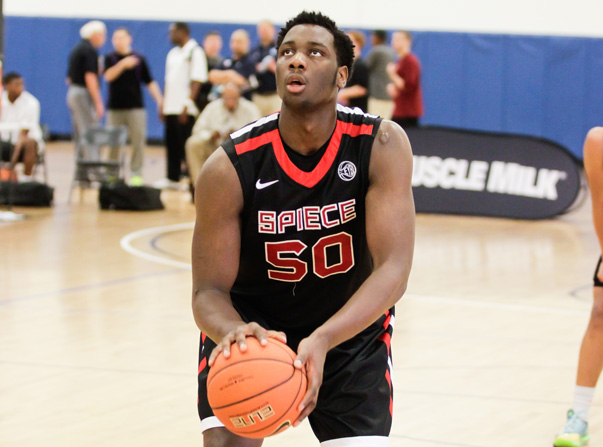 LAS VEGAS — Caleb Swanigan is not satisfied.
Playing at the LeBron James Skills Academy this past week more than a thousand miles from his Fort Wayne home, the 6-foot-8 big man has measured himself against some of the elite players of the 2015 class.
And though he is rated the No. 17 prospect in the class he recently reclassified to (from 2016), Swanigan found himself not fulfilled during his final day in Las Vegas.
"I've got to keep working on what I've been working on," he told Inside the Hall on Saturday. "It's not at the level it needs to be. Like my athleticism and stuff, there's still a lot of improvement. I've improved a lot, but it's still not there."
What Swanigan had, however, was hunger. Eager to get his looks of the top players not only in high school, but the college and professional ranks, too, he wanted to specifically learn what he could do to get better.
He was able to do just that.