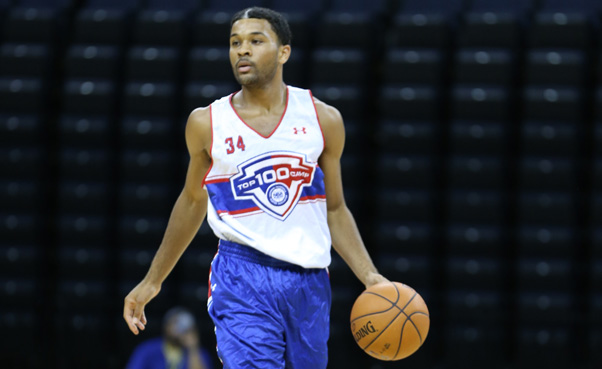 As Tom Crean and his assistant coaches Steve McClain, Tim Buckley and Kenny Johnson addressed the media about a 2014 recruiting class in which James Blackmon Jr., Robert Johnson and Max Hoetzel all signed their National Letter of Intents on Thursday, Crean emphatically repeated the phrase on multiple occasions.
"We addressed our needs with a capital 'N'," he said.
That need that was so effectively filled by a class with two 6-foot-3 guards and a 6-foot-7 forward?
"Downhill players that can make shots," Crean said.
With a team that made only 2-of-24 3-point attempts in its first three halves of the season, Indiana's 2014 recruiting class, ranked No. 17 according to the 247Composite, is regarded for its shooting. Blackmon and Johnson each have elite shot-making skills. Indiana focused on recruiting Hoetzel because of his size and long-range shooting ability, in addition to his athletic upside.
But with a team that might not have the shooting weapons it wants now, Indiana's staff has found them, and they are only a year from donning the cream and crimson.