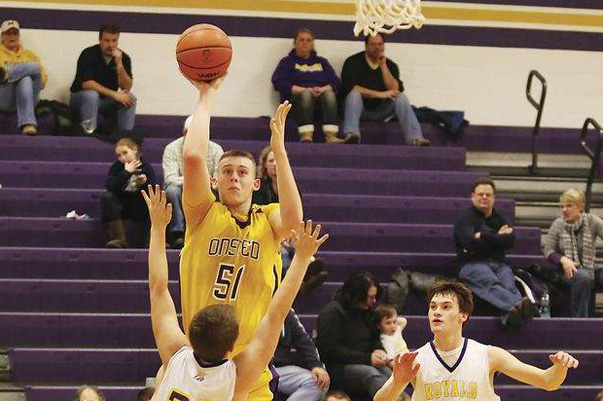 One of the top rising juniors in Michigan made a trip to Bloomington on Monday for an unofficial visit and left with a very favorable impression of the Indiana program, according to his high school coach.
Austin Davis, a 6-foot-10, 240 pound center from Onsted, got his first look at the Indiana program along with his parents and coach, Brad Maska.
"We were blown away. It was very impressive. The whole college package (is there) with Indiana," Maska told Inside the Hall. "Obviously with the tradition in basketball, that speaks for itself. The beauty of the campus itself was amazing, the dedication to academics that they showed right from the start was very impressive, the strength and conditioning, it was just a great opportunity.
"I know Austin and both of his parents were very impressed with everything. The coaches were great, it was a family atmosphere."
As a sophomore at Onsted, Davis averaged 21.6 points, 15 rebounds and three blocks per game. He was named first team all-state by the basketball coaches of Michigan and The Detroit Free Press. At just 15 years old with a 7-foot wingspan, Davis has grown six inches since his eighth grade year and it's often a challenge for big men to continue making adjustments while growing rapidly.
Maska believes his big man, who has early scholarship offers from Central Michigan and Toledo, is meeting that challenge head on.