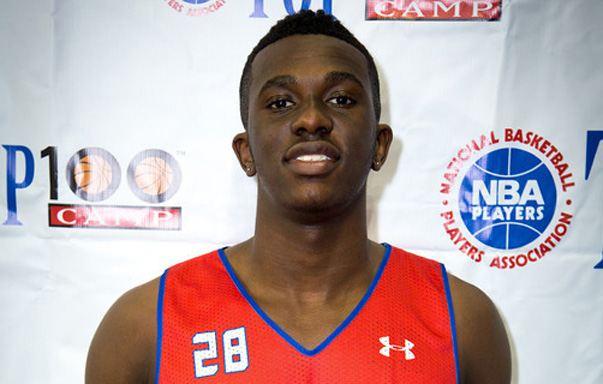 After opting to reopen his recruitment back on May 29, interest in class of 2015 Sagemont (Fla.) guard Prince Ali has ramped up.
Ali, rated the No. 37 prospect nationally according to the 247Composite, had an impressive spring for Southern Stampede on the Nike Elite Youth Basketball League (EYBL) circuit.
So when he decided last month that he committed too soon to Connecticut, it gave schools another shot at recruiting the 6-foot-4 guard who is originally from New York.
Indiana had been interested in Ali prior to his decision to commit to Connecticut and the Hoosiers are right back in the mix. In a phone interview with Inside the Hall from the Kevin Durant Skills Academy in Washington D.C., Ali listed Indiana, along with Connecticut, Michigan and UCLA, as the four schools recruiting him the hardest right now.
"So far it's just been them telling me that they've been watching me for a while and when I committed (to UConn), it kind of threw them off and then when I decommitted, it made them happy," he said. "That's what Tom Crean told me. He told me I play like two of his former players in Victor Oladipo and Dwyane Wade. I remind him a lot of them."
So what does Ali think of being compared to a pair of former All-Americans and current NBA guards?