6-Banner Sunday: Big Ten expands to 18 schools with addition of Oregon and Washington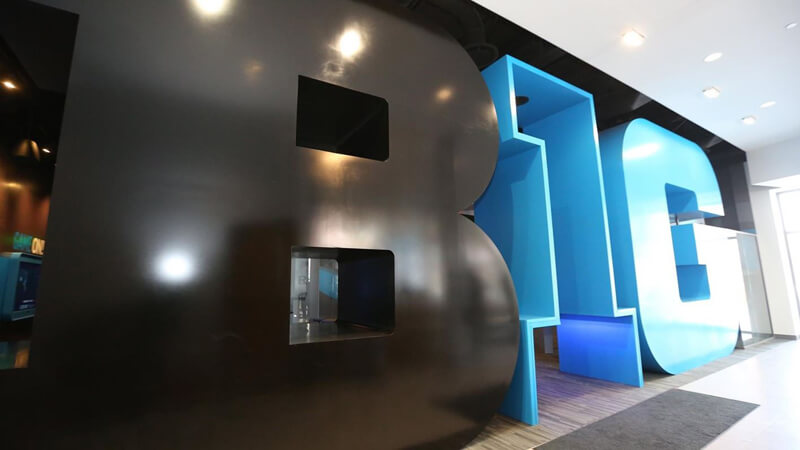 6-Banner Sunday is Inside the Hall's weekly newsletter in partnership with The Assembly Call. Almost 10,000 Indiana fans receive the newsletter each week. In addition to appearing each week on the site, you can also opt to receive 6-Banner Sunday by email. A form to subscribe via email is available at the bottom of this week's 6-Banner Sunday.
Welcome to another edition of 6-Banner Sunday, a joint production between The Assembly Call and Inside the Hall, and presented by our friends at Trueblood Real Estate, where we highlight the five most essential IU basketball stories of the past week, plus take a look at how the other IU sports programs are doing.
It looked like it would be another quiet week in Hoosier Nation before a plot twist occurred on Friday. After several exciting turns throughout the day, it was announced that the Big Ten would expand again, with more west coast schools joining the fray.
Besides this, a few other noteworthy stories happened as well. This included Inside the Hall continuing its series previewing non-conference matchups, updated recruiting information, women's basketball taking an overseas tour, and Assembly Call Radio having a new show. We will as usual conclude with a look at other IU sports led by a major facilities upgrade for football.
• Oregon and Washington joining the Big Ten
• Inside the Hall's non-conference preview series
• Recruiting updates
• Women's basketball competing in exhibition games in Greece
• Assembly Call Radio
• Hoosier Roundup
Banner #1 – Oregon and Washington joining the Big Ten
The remaining schools in the Pac-12 had a rollercoaster of a day on Friday. It looked like the league would fall apart after trouble getting a new TV deal. After back-and-forth reporting about whether the conference would hold together or not, it was announced that Oregon and Washington would join UCLA and USC as west coast schools becoming a part of the 18-member Big Ten in 2024. IU athletic director Scott Dolson issued a statement about the latest shake-up in college athletics.
The end of the Pac-12 became a further reality when it was announced that Arizona, Arizona State, and Utah would join the Big 12 following Colorado's move there a week ago bringing that league to 16 members. This leaves Cal, Oregon State, Stanford, and Washington State in limbo and conference expansion likely far from over.
Banner #2 – Inside the Hall's non-conference preview series
Inside the Hall continued its series, previewing IU's opponents for the 2023 non-conference season. This week Texas, Harvard, Auburn, Kansas, and Morehead State were looked at.
Banner #3 – Recruiting updates
A couple of recruiting nuggets took place for IU this week. First off, summer highlight videos of top targets Tyler Betsey, Annor Boateng, Liam McNeely, and Derik Queen were released. More importantly for Hoosier fans, Betsey included Indiana in the final seven schools he is considering after taking a visit to Bloomington last month.
Banner #4 – Women's basketball competing in exhibition games in Greece
With every significant contributor except Grace Berger back, the Hoosiers are expected to compete again for a Big Ten and national title. With the addition of two highly-ranked freshmen and a top transfer, IU is armed to be amongst the best in college basketball once again.
To prepare for the 2023-2024 season, Indiana is competing in Greece with a couple of exhibition matchups. The team has released a few blogs documenting their trip. In terms of results, the cream and crimson easily romped their competition 120-50 and 101-36. Despite All-American Mackenzie Holmes being held out as a precaution, the games were blowouts as Sydney Parrish led the Hoosiers in scoring during both contests. Also of note was the play of rising sophomore Lexus Bargesser and newcomers Sharneece Currie-Jelks and Julianna LaMendola.
Banner #5 – Assembly Call Radio
AC Radio had its regular Thursday night show. On it, Jerod Morris, Ryan Phillips, and Brian Tonsoni discussed the best IU players and performances since 2011.
Banner #6 – Hoosier Roundup
• A contention point among fans has been that IU football is one of the few schools without its own weight room specifically for that sport. This will change now as Jay Wilkinson is funding one to be used exclusively by that team. They also had a trio of players named to preseason watch lists.
• Baseball will take part in a high-profile tournament in early March featuring fellow 2023 NCAA Tournament squads Alabama, Arizona, and Dallas Baptist.
• Soccer and volleyball made single-game tickets while volleyball also released its TV schedule for the fall.
• Softball is looking for team managers and interns.
• Swimming and diving had an athlete win a medal in Fukuoka.  
• Women's golf announced its 2023-2024 schedule.
• Field Hockey saw a player named to the U-21 National Team Selection Camp.
• More than 100 amateurs will compete at a golf event in Bloomington.
Thanks for your continued support for The Assembly Call and Inside the Hall. We'll be back next weekend with a new roundup.
Now go enjoy yourself a 6-banner Sunday.
Aaron (Ari) Shifron
Assembly Call Contributor
Filed to: