6-Banner Sunday: Indiana misses on several key transfer portal targets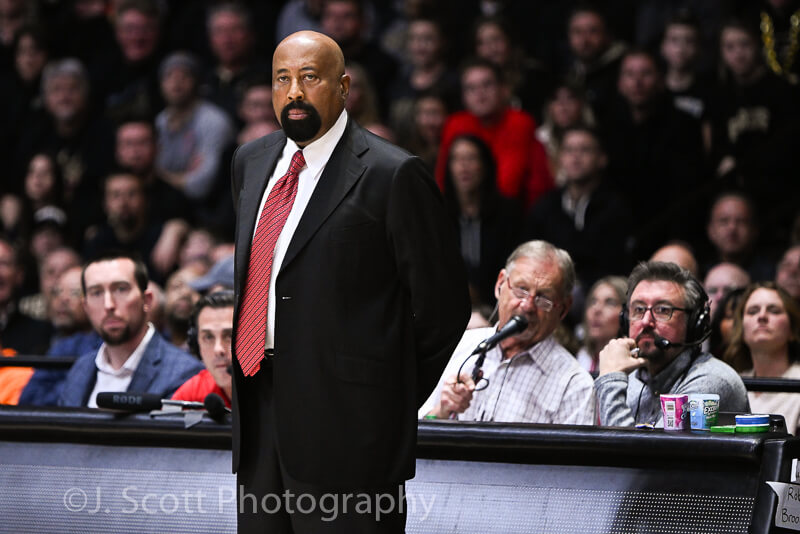 6-Banner Sunday is Inside the Hall's weekly newsletter in partnership with The Assembly Call. More than 9,000 Indiana fans receive the newsletter each week. In addition to appearing each week on the site, you can also opt to receive 6-Banner Sunday by email. A form to subscribe via email is available at the bottom of this week's 6-Banner Sunday.
Welcome to another edition of 6-Banner Sunday, a joint production between The Assembly Call and Inside the Hall, and presented by our friends at Trueblood Real Estate, where we highlight the five most essential IU basketball stories of the past week, plus take a look at how the other IU sports programs are doing.
After the major pickup in the transfer portal of Kel'el Ware last week, the Hoosiers missed on several of their top targets in the last few days leaving fans wondering what might happen next in terms of filling out the roster for 2023-2024. As a result, incoming recruit Gabe Cupps may need to make an instant impact this coming season and whether he does or not, it will not be due to a lack of hype after ESPN ranked him as a top player for the incoming class.
While many questions remain about how the team might look next season, that did not stop very early bracketology from being released, including the Hoosiers. While the men's team has many unknowns, the women are well set for another run at a national title and their current bracketology confirms this.
With that said, next year is still a long time away. As a result, Inside the Hall started a series recapping each individual IU player's 2022-2023 season. Also, Inside the Hall and Assembly Call had new shows this week. As usual, we will conclude with a look at other Indiana sports led by baseball continuing to be victorious at a very high level.
• Hoosiers miss out on several transfer targets
• Gabe Cupps is a top-100 player in final ESPN rankings
• Early look at 2023-2024 bracketology
• Inside the Hall's player wrap-up series
• Podcast on the Brink and AC Radio
• Hoosier Roundup – Baseball continues winning ways
Banner #1 – Hoosiers miss out on several transfer targets
After reinforcing the post to a solid level with the additions of Kel'el Ware and Payton Sparks to go with Malik Reneau, the Hoosiers turned to locking down guards and wing players in the transfer portal. Unfortunately, this did not go as planned this week with the Hoosiers' top targets at these positions committing elsewhere. IU had been heavily involved with former Harvard wing Chris Ledlum and Northern Colorado guard Dalton Knecht to fill these roles but both spurned the Hoosiers and committed to Tennessee instead. The Hoosiers also tried to get former Notre Dame guard Cormac Ryan but he committed to North Carolina. Also, former target Jalen DeLoach chose Georgia instead of Indiana. However, as another big man, he was not a priority after locking down Ware and Sparks.
Where the Hoosiers might go from here for shooting help remains unclear with no obvious targets connected to them at the moment. With that said things change quickly in the transfer portal and interest from schools and commitments happen fast. Also, with the portal open until May 11 more players may enter that IU can try to target. Still with either three or four open scholarships unused in 2023-2024 (more below), how the Hoosiers might fill them remains a question.
Banner #2 – Gabe Cupps is a top-100 player in final ESPN rankings
One player the Hoosiers do know they have in the fold for next season is incoming freshman Gabe Cupps at point guard. How quickly he adapts to the college game remains to be seen. However, ESPN thinks quite highly of his potential as they moved him up to no.77 nationally in their final rankings for the 2023 class.
At the moment he would project as the backup to returning lead guard Xavier Johnson. However, Johnson is still waiting to hear from the NCAA about whether he will be granted a medical redshirt and an additional year of eligibility following his knee injury early last season. If the waiver is approved IU is in good shape with ball handlers between Johnson and Cupps. However, if it is denied, it is unclear where the team might turn at starting point guard assuming Cupps is not ready right away. One option is Trey Galloway, who can sometimes play the role but is not the ideal fit for an entire game or season.
Banner #3 – Early look at 2023-2024 bracketology
While it is a bit early to be talking about the Hoosiers' (or anyone else's) NCAA prospects for 2023-2024 until rosters are filled out, ESPN did a bracketology for next season nonetheless. Despite all the questions surrounding the team's roster, Joe Lunardi has Indiana as an 11 seed in the East Region against six-seed North Carolina who inexplicably missed the NCAA tournament in 2022-2023. Lunardi has IU as one of nine Big Ten teams in as of this moment, but this will change many times before March Madness in 2024 which is still 11 months away.
While the men's team has major questions about their roster and how good they will be next season, no such uncertainty exists for the women. While Grace Berger had her eligibility expire, every other contributor returns including First Team All-American center Mackenzie Holmes. While the team may look to add a player or two in the portal to replace Berger, the Hoosiers appear set to make another legitimate run at a Big Ten and national title even if they go into next year with the current roster. Indeed, Charlie Creme has Indiana as a two-seed and hosting NCAA tournament games in the first and second rounds for the third straight season in his early ESPN bracketology.
Banner #4 – Inside the Hall's player wrap-up series
With 2022-2023 now over, Inside the Hall started a series taking a look back at each player's season that just ended. This week CJ Gunn, Kaleb Banks, Jalen Hood-Schifino, Malik Reneau, and Trey Galloway were featured. Of these, Hood-Schifino is off to the NBA, but the other four figure to be a big part of what transpires in 2023-2024.
Banner #5 – Podcast on the Brink and AC Radio
Both Podcast on the Brink and Assembly Call Radio had new episodes this week. POTB saw Ryan Corazza join the show to assess how the Mike Woodson era has gone so far.
Meanwhile, Assembly Call had its weekly Thursday night radio program to discuss IU's misses in the transfer portal this week and where they might go next. Also, Doing The Work was on air Friday to discuss where the women's team's roster stands heading into next season.
Banner #6 – Hoosier Roundup – Baseball continues winning ways
• Baseball's winning ways did not stop this week as they came out victorious in all four games they played in the last seven days. They defeated a ranked Louisville team on Tuesday and held on against a struggling Cincinnati squad on Wednesday. This weekend IU had their bye in conference play and have defeated Ohio in both contests so far. Right now they sit at 29-11 overall and are in contention to host a Regional for the first time in nine years according to both D1 Baseball and Baseball America's current Bracketology. Whether the Hoosiers remain in the top-16 and this comes to fruition remains to be seen. However, IU is in a very safe position to make its first NCAA tournament appearance since 2019 regardless. This is after COVID and a couple of struggling seasons stopped the most successful decade in program history.
• Softball picked up two huge wins over Rutgers this weekend as they look to lock up their first NCAA tournament bid in 12 years.
• Men's Soccer Notre Dame in a penalty kick shootout 5-4 in their final spring exhibition match after a 0-0 tie in regulation. Assembly Call was the only IU media covering the match and had a brief interview with head coach Todd Yeagley afterward.      
• Water Polo defeated Santa Clara.
• Track and Field comphttps://twitter.com/ashi…eted at the Bryan Clay Invitational and at home in the Indiana Invitational.
• Rowing competed in Columbus on Saturday.
• Men's Tennis lost close matches to Michigan State and Penn State.
• Women's Tennis fell to Wisconsin.
• Women's Golf finished 13th at the Lady Buckeye Invitational.  
• Star IU swimmer Brendan Burns announced he will use his COVID year in 2024.
• Finally, IU's annual Little 500 bicycle race was this weekend and it ended with the Cutters winning the men's race and Melanzana coming out on top in the women's race.
Thanks for your continued support for The Assembly Call and Inside the Hall. We'll be back next weekend with a new roundup.
Now go enjoy yourself a 6-banner Sunday.
Aaron (Ari) Shifron
Assembly Call Contributor
Filed to: