In Indiana's season sweep of the Hawkeyes on Sunday afternoon, Khristian Lander had his most impactful game of the Big Ten season. While his numbers in fifteen minutes of play don't wow you (three points, three assists, one steal, two turnovers), Lander's ability to move the defense in the pick-and-roll added a much-needed dimension to Indiana's sometimes robotic offense. It allowed him to find big men on the roll or a shooter in the corner in the back half of IU's offensive possessions.
While Lander's dynamic contributions on offense were welcomed, a look at the film also reveals room for improvement on the defensive end.
We'll take a look at Lander's performance against Iowa in the latest edition of Film Session:
Near the end of the first half, Iowa comes down the court and Lander picks up the ballhandler, Joe Toussaint: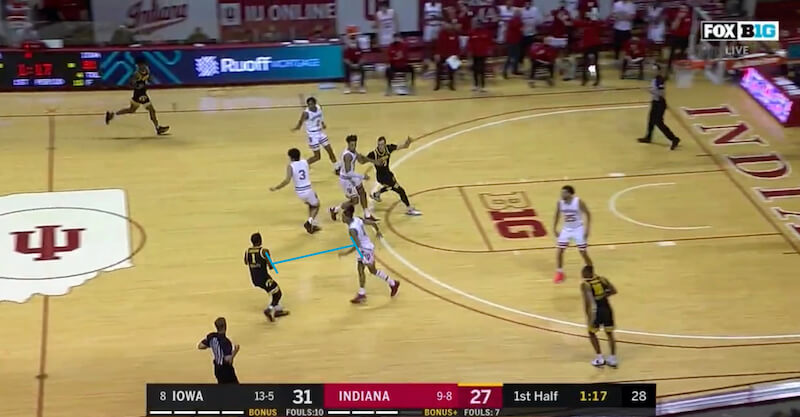 Toussaint drives left on Lander. As this happens, Lander runs himself right into Jack Nunge, effectively creating a screen on himself out of nothing. This means Armaan Franklin has to pick up the ball, allowing Ahron Ulis to cut behind him to the basket: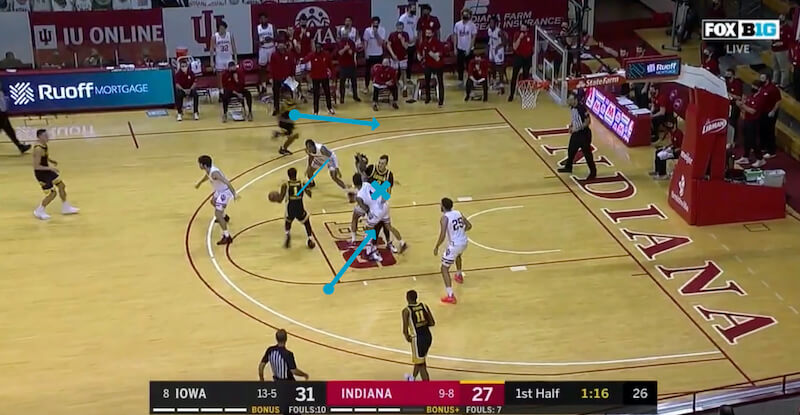 Toussaint makes the pass to Ulis. Race Thompson and Trayce Jackson-Davis move to the ball: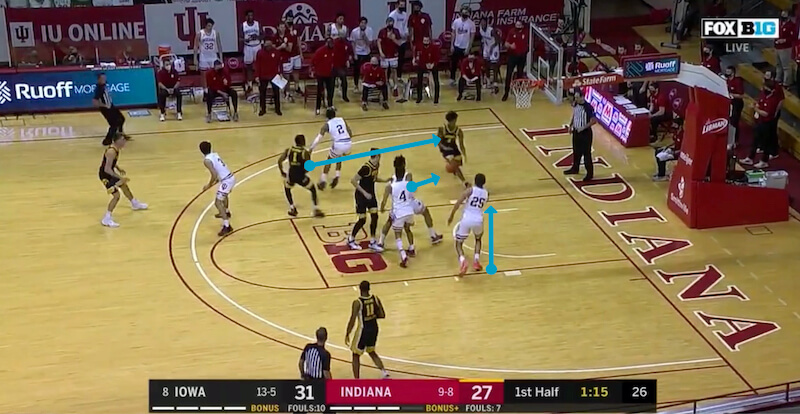 They both go up and Thompson is able to cover up Lander's initial lack of awareness on this possession with a block: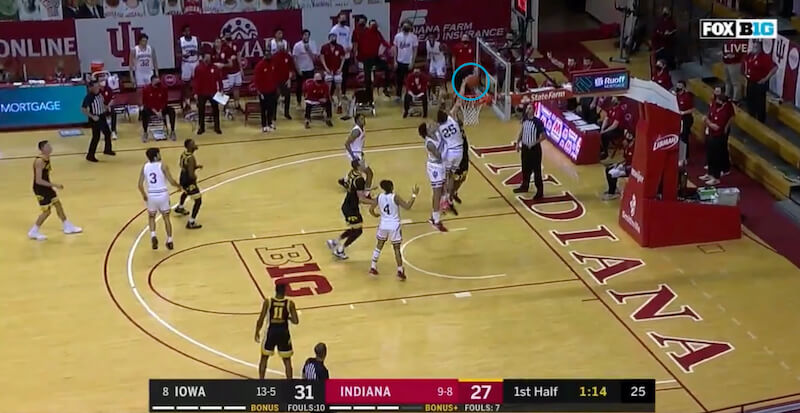 Franklin picks it up and heads the other way. He has Jackson-Davis down the middle and Lander on the left side filling space: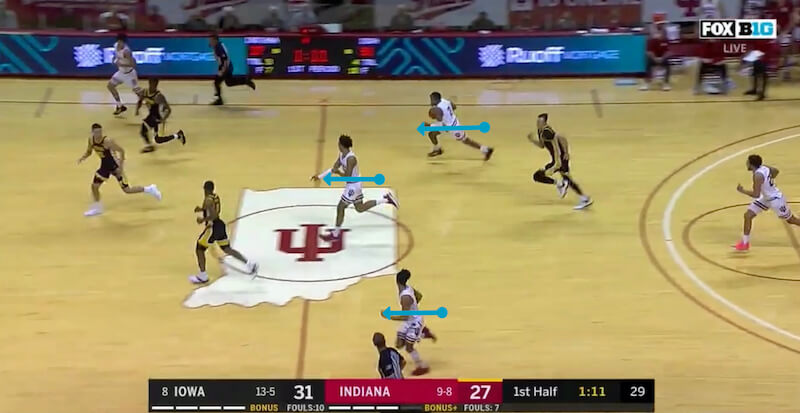 As Franklin gets across half court, he's got Lander to his left open as Tony Perkins is near the top of the paint by Jackson-Davis. You can already see Lander is ready to catch and shoot: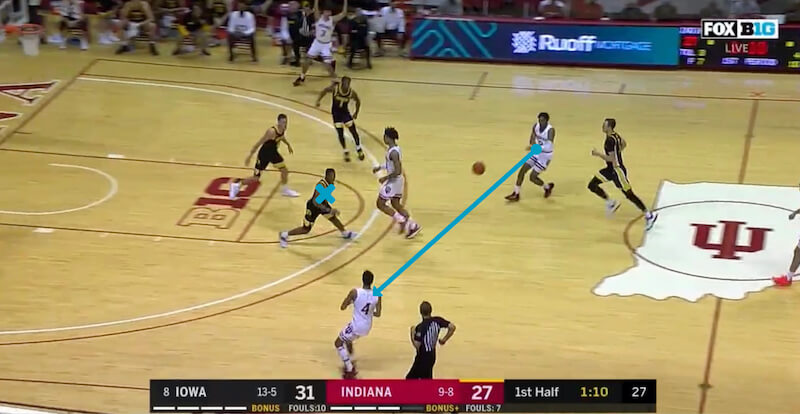 And despite Jackson-Davis getting position down low and calling for the ball, Lander has no hesitation and steps right into the shot as Perkins closes out. Lander knocks it home for his only basket of the contest: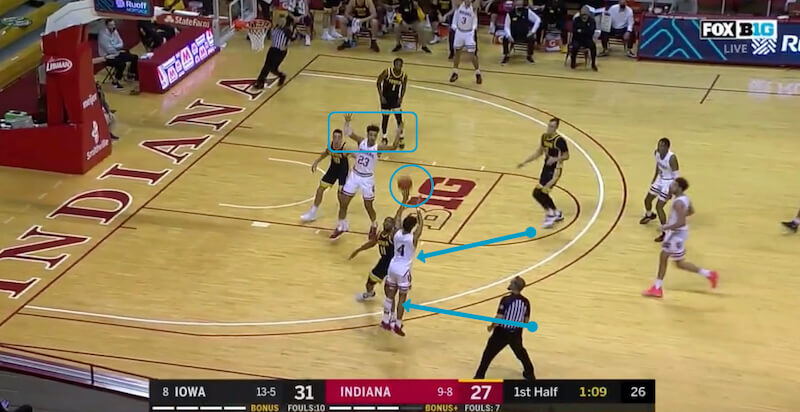 While Lander has sometimes looked to shoot too much this season to the team's detriment, this shot came within the flow on the fast break and was part of Indiana's big run to end the first half and eventually take the lead. And sometimes the energy on a 3-pointer just works out better. Had Lander opted for the pass to Jackson-Davis, it's possible the sophomore would have been fouled and struggled to convert at the line. Everything just slows down in that situation. Instead, Indiana got a quick three points and Iowa called a timeout. The Hoosiers then had some pep in their step heading back to the huddle.
Video:
Filed to: Iowa Hawkeyes, Khristian Lander