Now in the second half, Al Durham passes to Lander with just nine seconds remaining on the shot clock: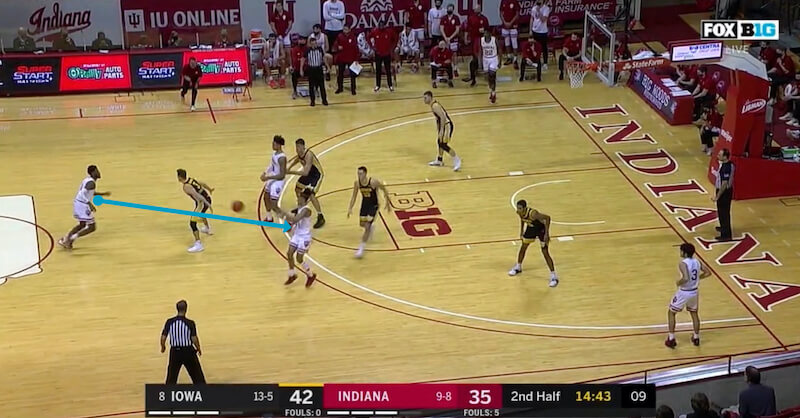 Jackson-Davis sets up a ball screen at the top of the key for Lander. Lander leans to it left: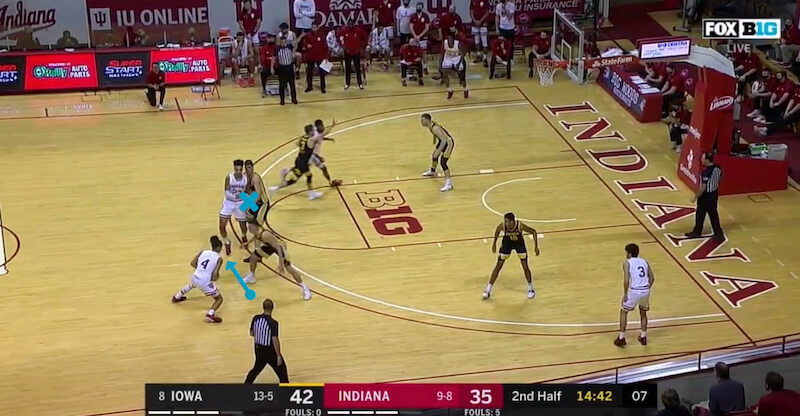 But opts to take the drive right, allowing him to blow by Joe Wieskamp and into space ahead: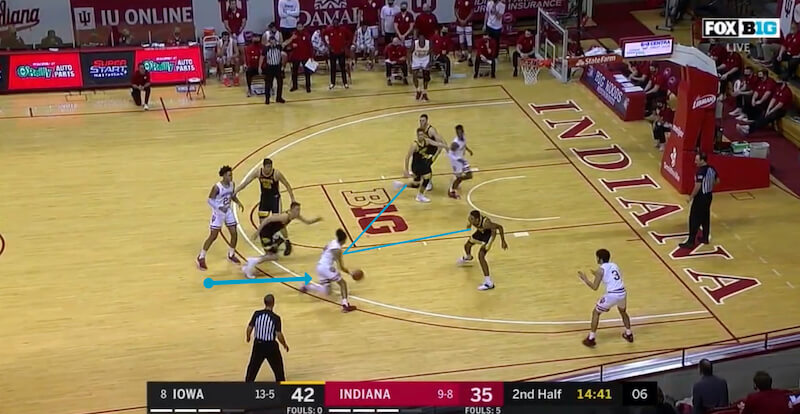 Lander then does a great job of drawing pretty much Iowa's entire defense into the paint, which means both Jordan Geronimo and Anthony Leal are wide open in the corners. While Leal is the better option percentage-wise, Lander makes the easier pass in front of him to Geronimo: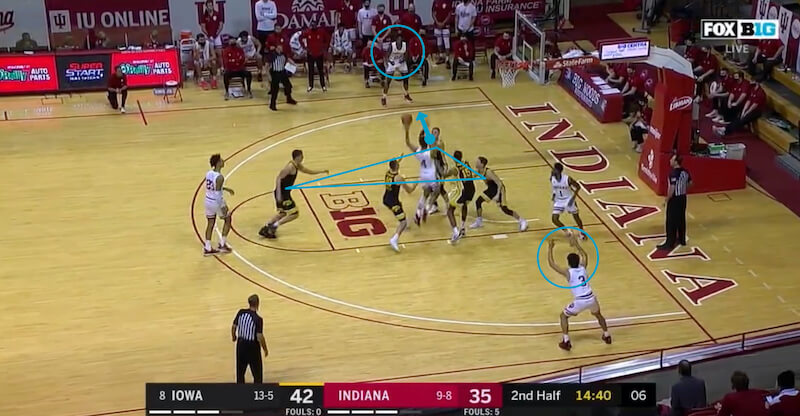 Geronimo has plenty of space to rise and fire on Connor McCaffery's closeout: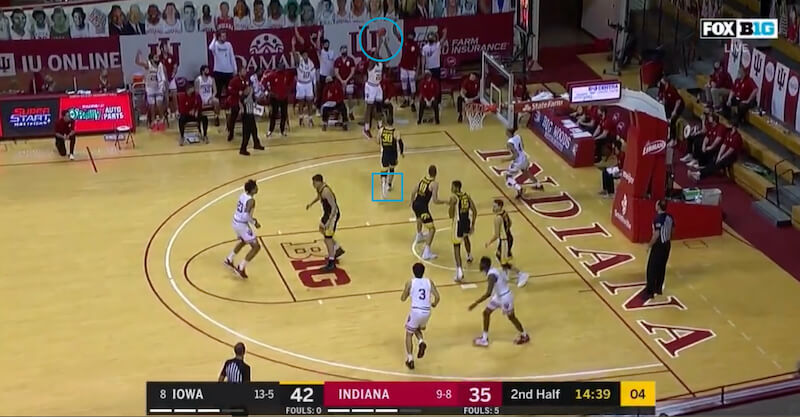 The shot misses and Iowa grabs the rebound. On the other end, it's now the reverse with Lander guarding Wieskamp: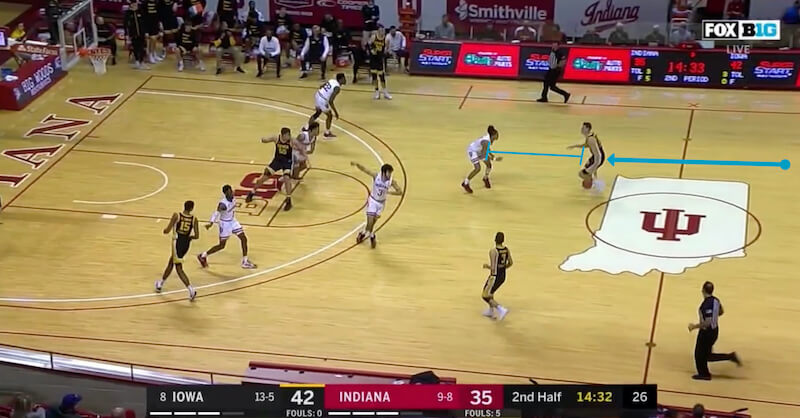 Wieskamp goes straight line drive on Lander to the paint: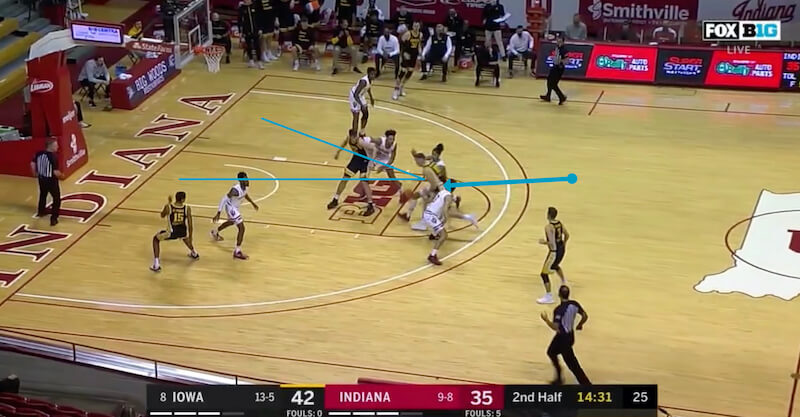 Wieskamp takes it all the way to the hole, scores and is fouled by Lander. He made the ensuing free throw attempt to complete the 3-point play: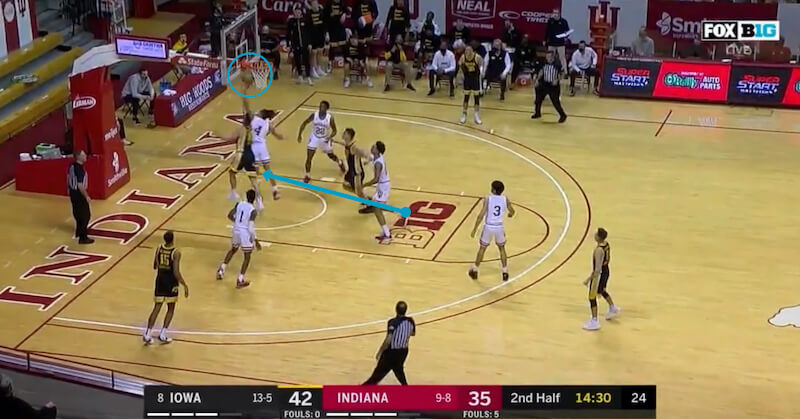 Lander's ability to get into the paint here ensured Indiana didn't have to settle for a bad shot or long 2 late in the shot clock, something we've seen when the Hoosiers fail to get anything going on offense. It's a huge positive on a team that doesn't have a consistent threat to do so out of its upperclassmen. He can make something out of nothing. But Lander has also been targeted by opposing offenses on the drive off the perimeter, something Wieskamp showed here as well.
Video:
Filed to: Iowa Hawkeyes, Khristian Lander