Film Session: Purdue
Beyond its overall hot 3-point shooting and 22 points from Trevion Williams, the Boilermakers also had success on baseline out of bounds plays against the Hoosiers.
"I thought we had some real breakdowns on our underneath out of bounds defense," Archie Miller said after the contest. "I thought they did a great job of picking on us there."
So how did the Boilermakers pick on the Hoosiers? Like we saw against Northwestern, Purdue used Indiana's strategy of putting Trayce Jackson-Davis on the inbounder against it, making Jackson-Davis have to guard a moving Sasha Stefanovic on the perimeter. Beyond that tactic, Purdue also was able to best Khristian Lander one-on-one in his limited minutes as well as find Williams for a score.
We'll take a look at four baseline out of bounds miscues from the Hoosiers in the latest edition of Film Session:
Early in the first half, Jackson-Davis guards the inbounder Stefanovic. Stefanovic inbounds to Williams, who's being guarded by Rob Phinisee: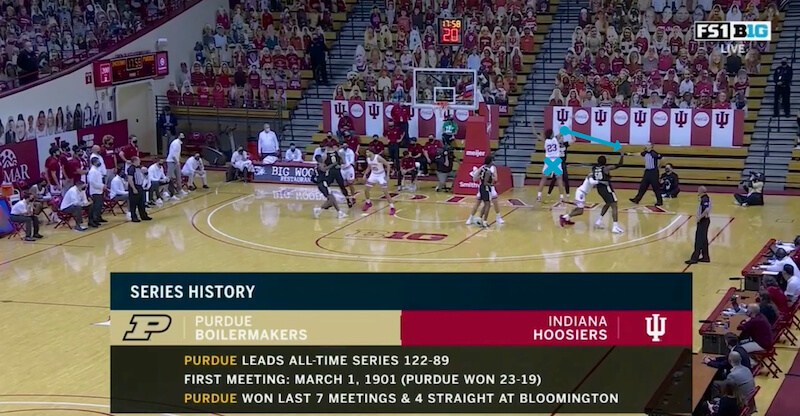 As Williams passes the ball to Eric Hunter Jr. on the right wing, Stefanovic cuts up the lane: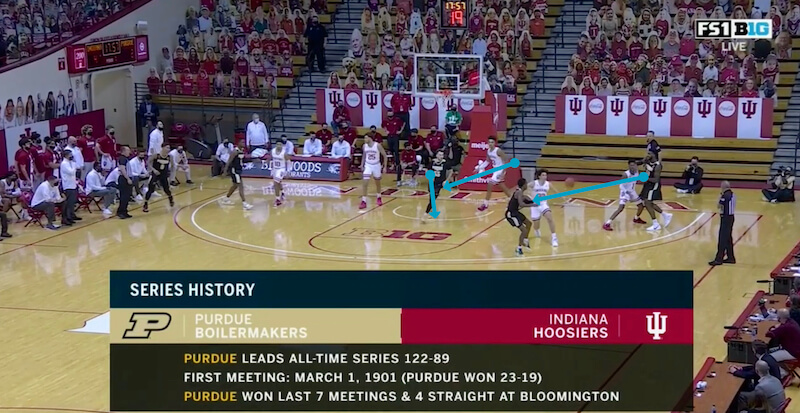 Stefanovic sets a ball screen for Hunter Jr. and he goes left. Jackson-Davis hedges over on the help: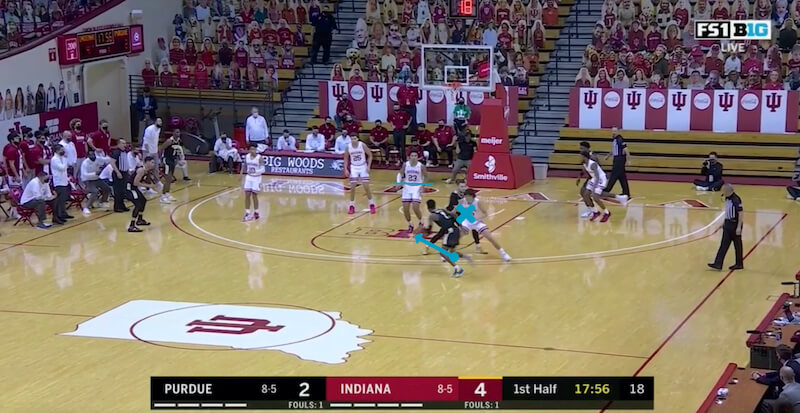 Which means when Trey Galloway gets over the top of the screen, Stefanovic has space for the pick and pop with Jackson-Davis having room to make on a recovery. Hunter Jr. makes the pass: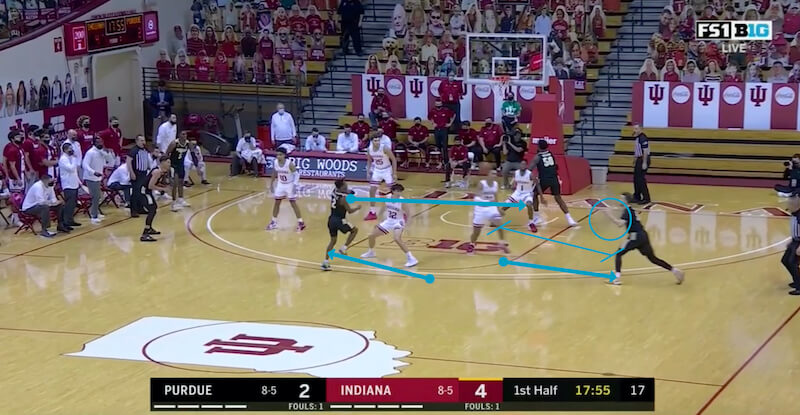 And Stefanovic is able to connect on the 3-pointer as Jackson-Davis' closeout still his him on the floor after the release: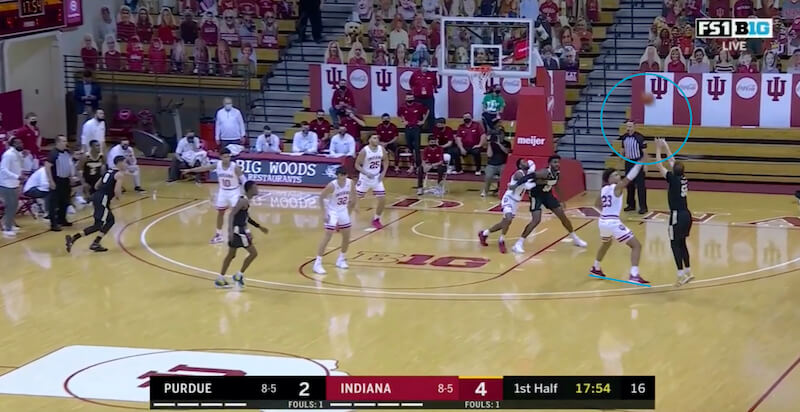 Simple action from the Boilermakers here. But with the larger Jackson-Davis having to chase around a moving perimeter shooter, Purdue gained the slight advantage and made the Hoosiers pay.
Video:
Filed to: Purdue Boilermakers