Film Session: Nebraska
Smith passes to Franklin on the left wing: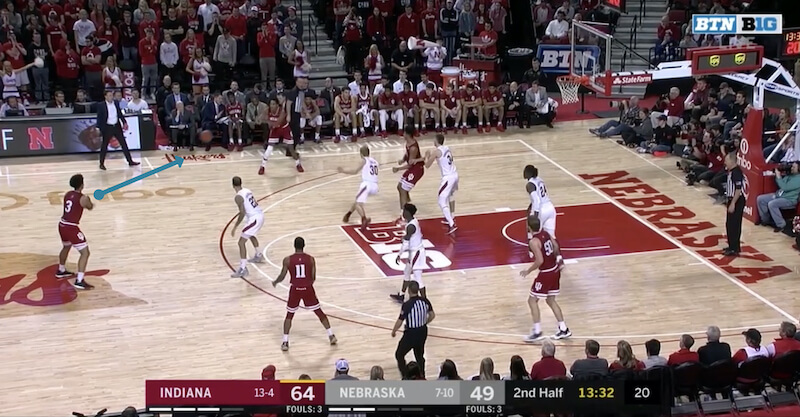 As Franklin enters the ball to Jackson-Davis on the left low block, Ouedraogo rotates over on the double, leaving Brunk alone near the right wing: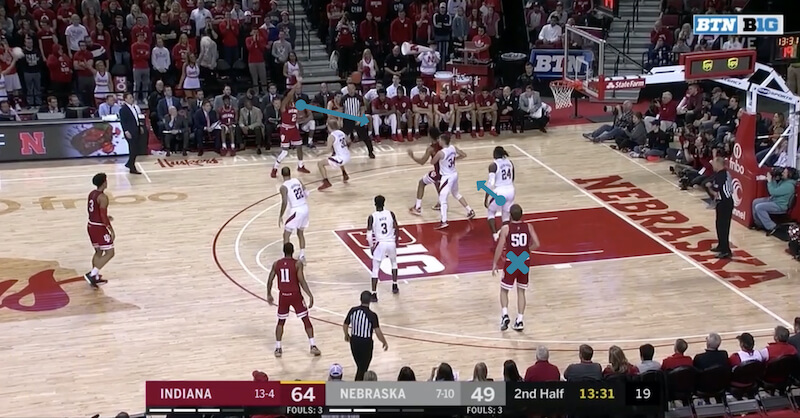 Cheatham rotates down for another triple team. Jackson-Davis sees it and decides to turn away from it left. Brunk cuts into space: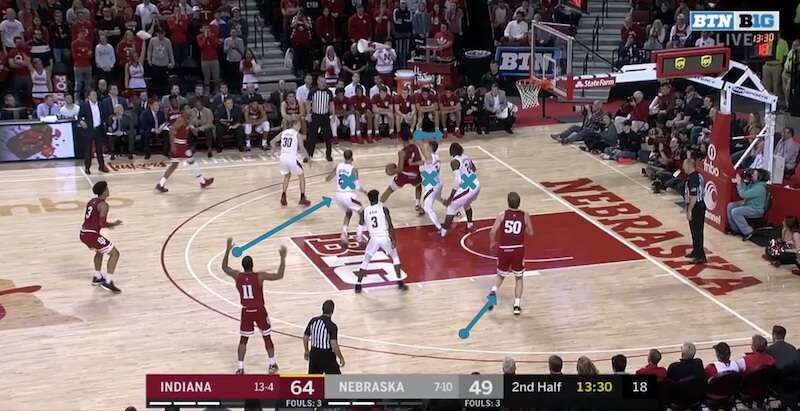 Jackson-Davis finds Brunk around Ouedraogo and Thorbjarnarson: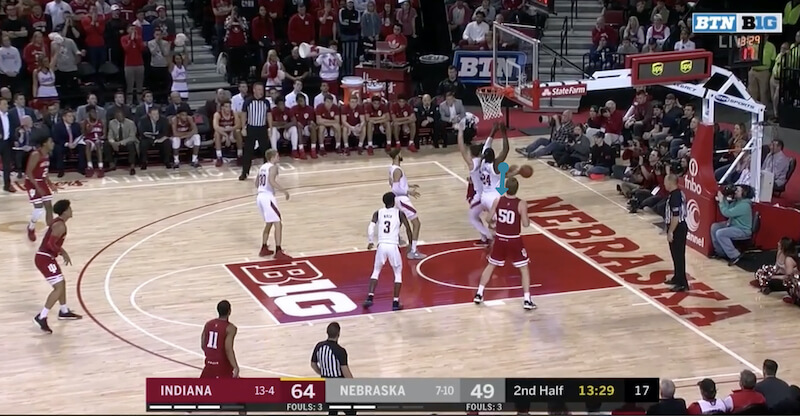 Brunk is able to get up and score with no one truly challenging, but the entire Nebraska defense collapsed into the paint: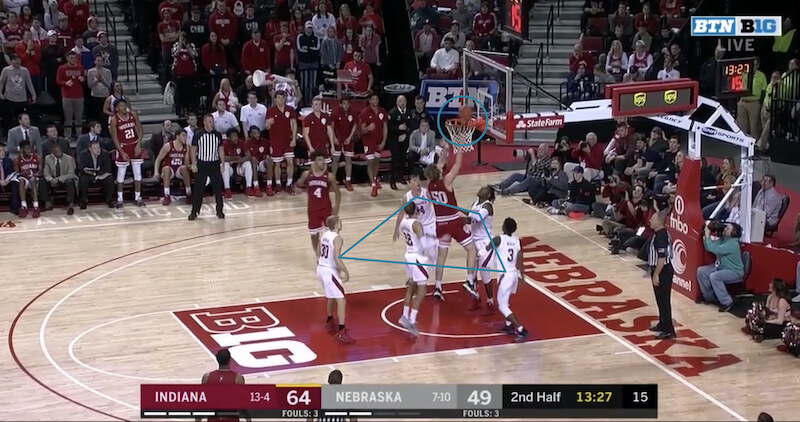 With the Cornhuskers throwing so much attention at Jackson-Davis here, Indiana was bound to have open players. Good decision here from Jackson-Davis to find Brunk for the high-percentage look at the basket to extend Indiana's lead to 17 points.
Filed to: Joey Brunk, Nebraska Cornhuskers, Trayce Jackson-Davis