Film Session: Nebraska
Here's a similar setup from the third play in this Film Session. Brunk is now the one starting to post up on the left low block and Phinisee make the pass to Franklin on the left wing. It's now Jackson-Davis as a trailer behind the action: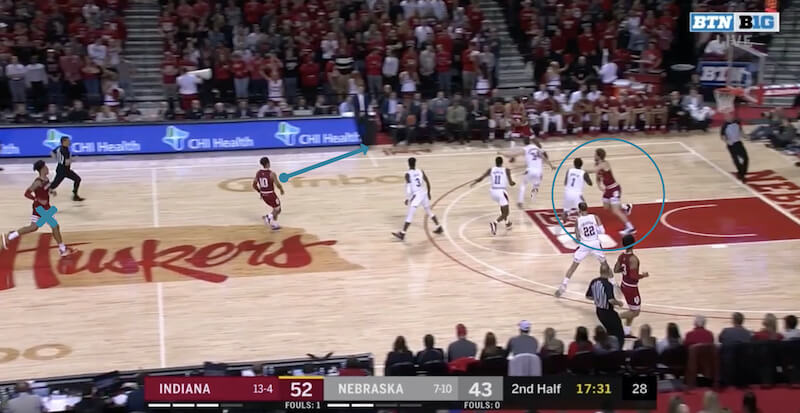 As Franklin makes the pass Brunk in the post, Jackson-Davis starts calling for the ball as he's got space to cut into the paint: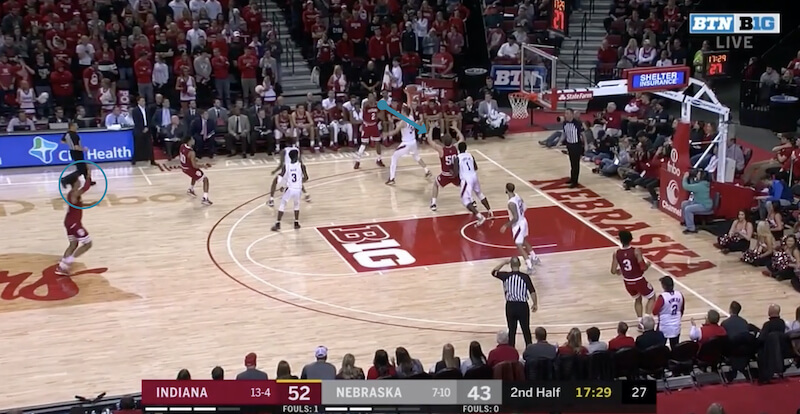 Mack and Thorbjarnarson have rotated down to Brunk, throwing a triple-team on him. But Brunk is able to spot Jackson-Davis and makes the pass as Cheatham moves to Jackson-Davis: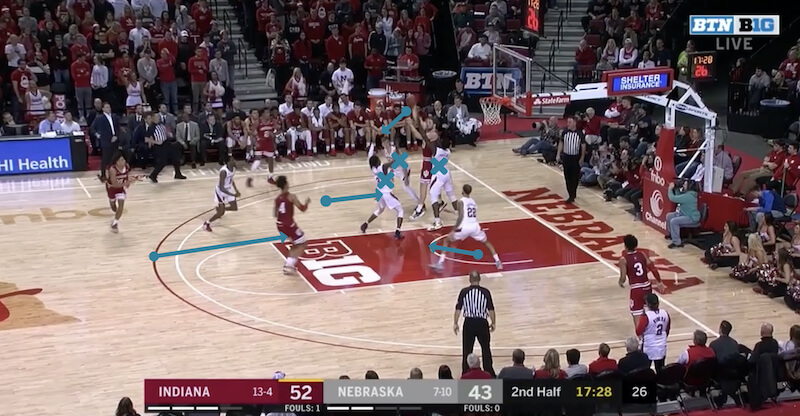 Jackson-Davis catches high on Cheatham: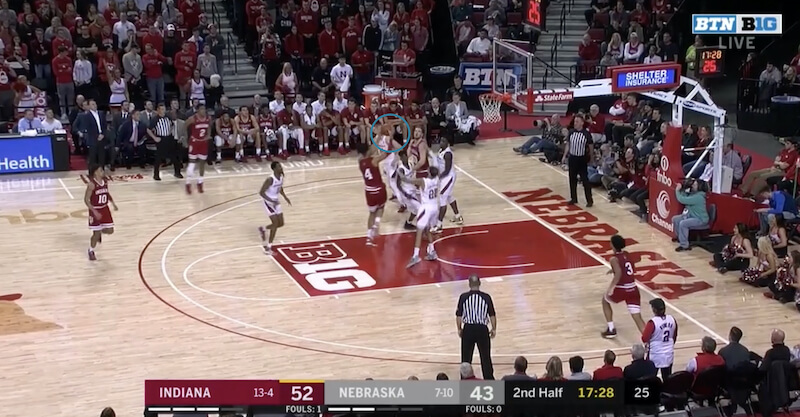 And is able to score over him with relative ease: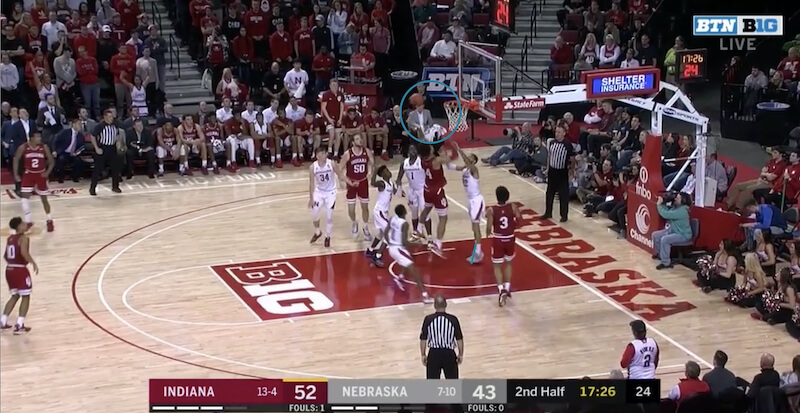 Another Nebraska defensive set throwing a ton of bodies at an IU big. And another IU big finding the right teammate for a score.
Filed to: Joey Brunk, Nebraska Cornhuskers, Trayce Jackson-Davis