Film Session: Purdue
While its defense that clogged the lane and threw extra attention at Romeo Langford and Juwan Morgan propelled the Boilermakers to victory on Saturday, there was one Hoosier who benefited from the approach: Justin Smith.
Smith scored a season-high 15 points on 7-of-8 shooting as he often found himself with space on the perimeter as his defender kept a foot in the lane.
Smith's offensive afternoon was not without error, however. What's plagued him all season, getting into trouble when he puts the ball on the floor, was still apparent on a couple occasions.
We'll look at some good and bad from Smith's performance in the latest edition of Film Session:
Here in the first half, Smith passes the ball to Morgan: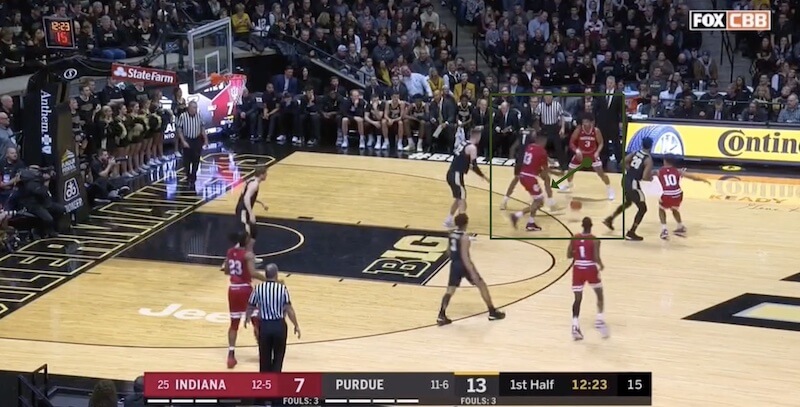 As Morgan turns around and faces up Matt Haarms, Smith cuts through the lane and heads out to the left corner. His man, Aaron Wheeler leaves him in favor of staying in the lane and keeping an eye on Morgan. Ryan Cline is also in the lane, leaving Damezi Anderson space on the left wing: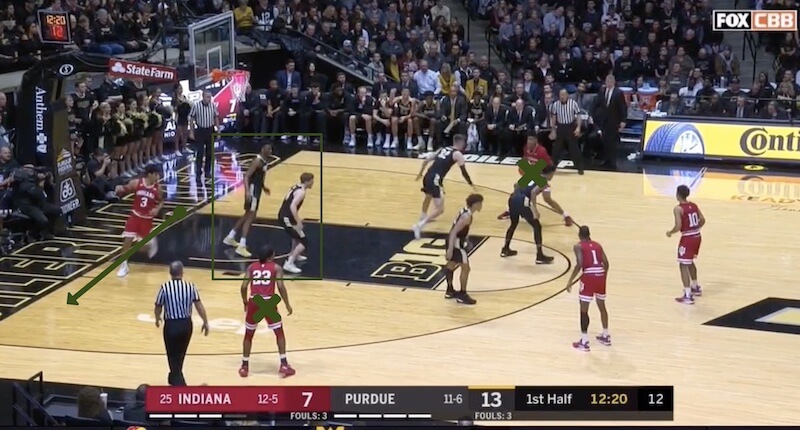 Morgan drives to the paint and passes to Smith in the corner as Wheeler remains in the lane: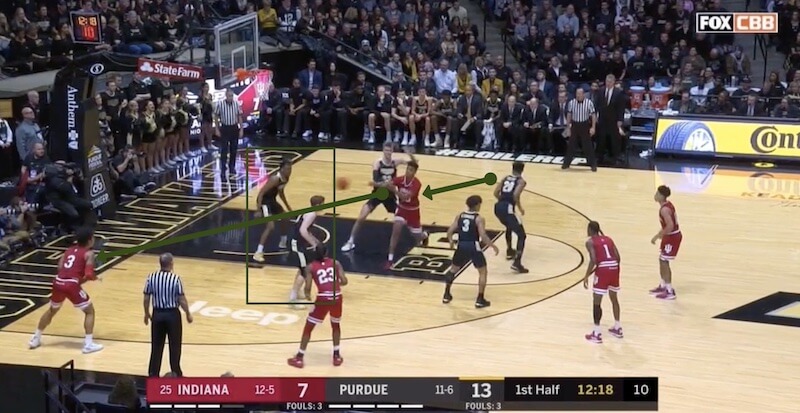 Smith simply rises, fires and hits the 3-pointer as Wheeler attempts the close out from the lane: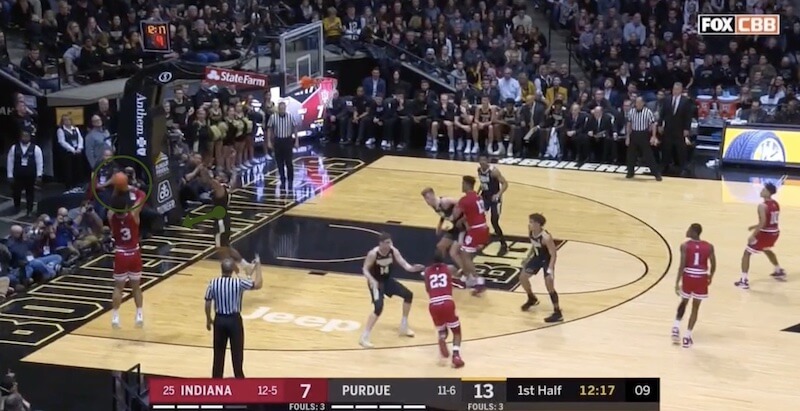 Nice confident stroke from Smith here as he moved into open space after the pass to Morgan.
Video:
Continue to page 2 to see another Morgan score out of the left corner:
Filed to: Justin Smith, Purdue Boilermakers