Film Session: Butler
In Indiana's buzzer-beating win against Butler on Saturday, Juwan Morgan scored a career-high 35 points, setting a new Crossroads Classic scoring record in the process. Just over a third of his points (12) came from behind the arc, as he splashed in 4-of-6 from distance.
Even though Morgan came into the contest shooting 42 percent from 3-point range, the Bulldogs often treated him like a player they wanted to take the shot, as they gave him plenty of space to shoot. All of Morgan's makes came from the right corner. Morgan is now shooting 48 percent from 3-point range, a team-best among regulars not named Zach McRoberts, who has only attempted six on the season.
We'll take a look at all four of Morgan's 3-pointers in the latest edition of Film Session:
With the Hoosiers down nine about halfway through the first half, Al Durham Jr. rotates the ball up top to Zach McRoberts. Juwan Morgan starts to float out to the right corner: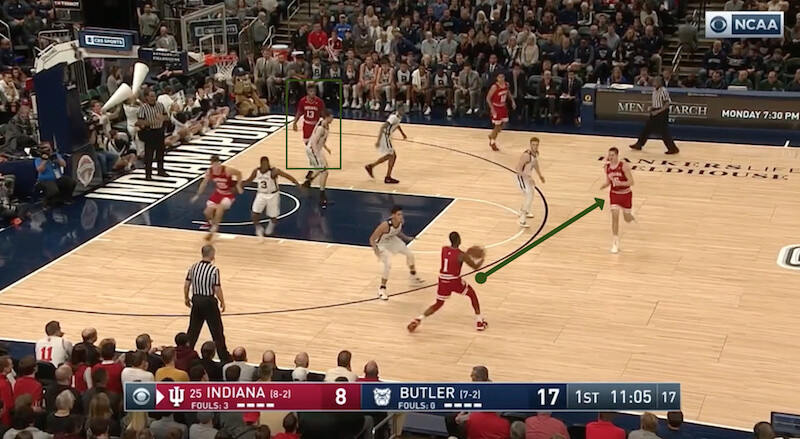 McRoberts passes to Robert Phinisee on the right wing as Morgan keeps moving out to the perimeter: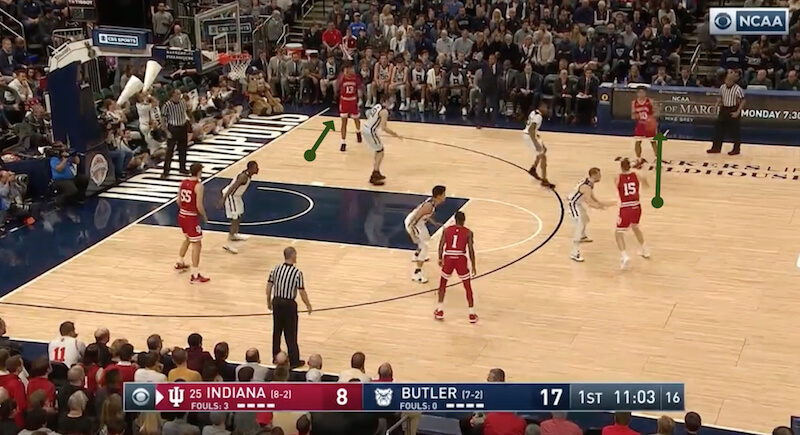 Phinisee makes the pass as Nate Fowler stays planted several feet from Morgan:
As Morgan sizes up the shot, Fowler is still giving him plenty of room: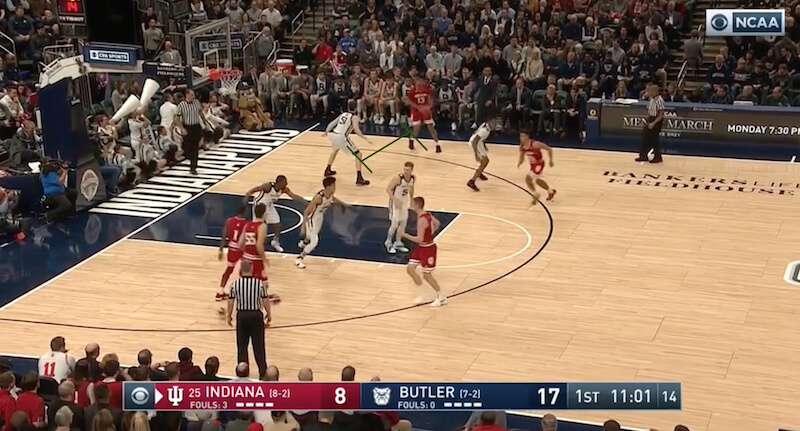 Morgan gets off the unencumbered shot as Fowler barely moves his way. It connects: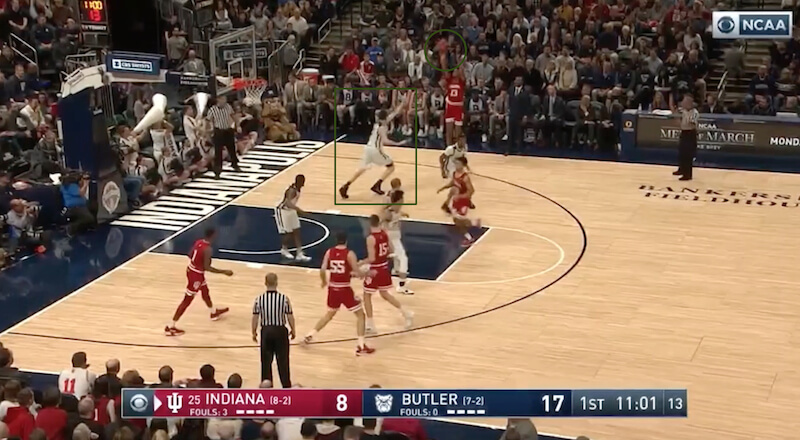 A rather easy look for Indiana's senior leader here.
Video:
Continue to page 2 to see another Morgan 3-pointer:
Filed to: Butler Bulldogs, Juwan Morgan