Film Session: Butler
Now into the second half and the Hoosiers down 10, Devonte Green inbounds the ball to Romeo Langford: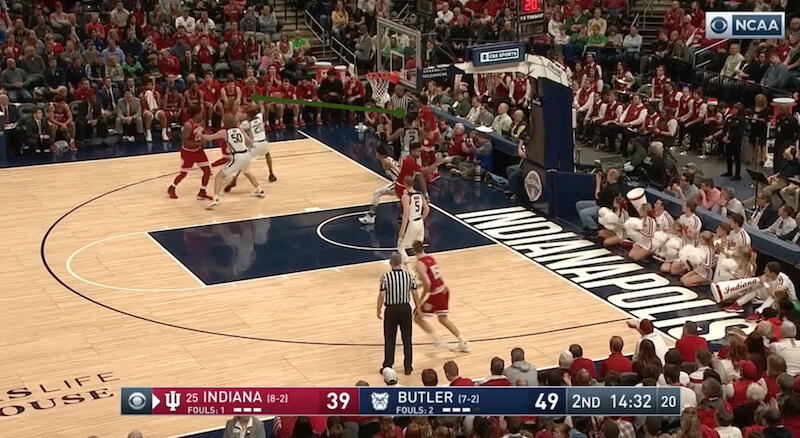 Langford dribbles up to the left wing and passes it to McRoberts up top. Morgan moves out of the lane towards the right corner: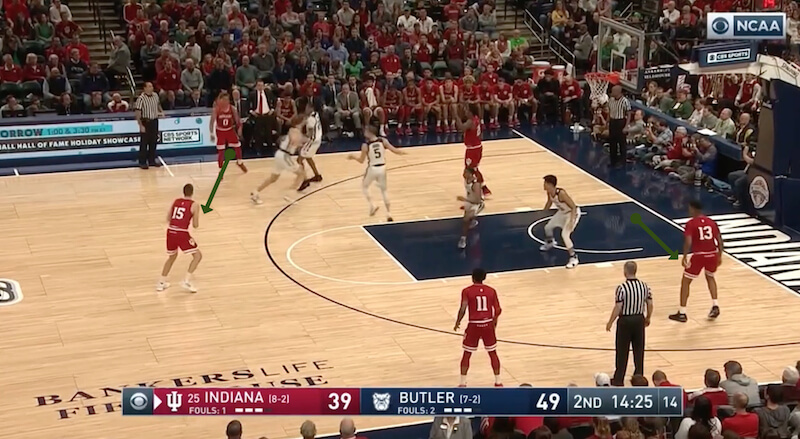 McRoberts swings it to Green. Christian David, who has just entered the game, sits on the block and is giving a lot of space to Morgan: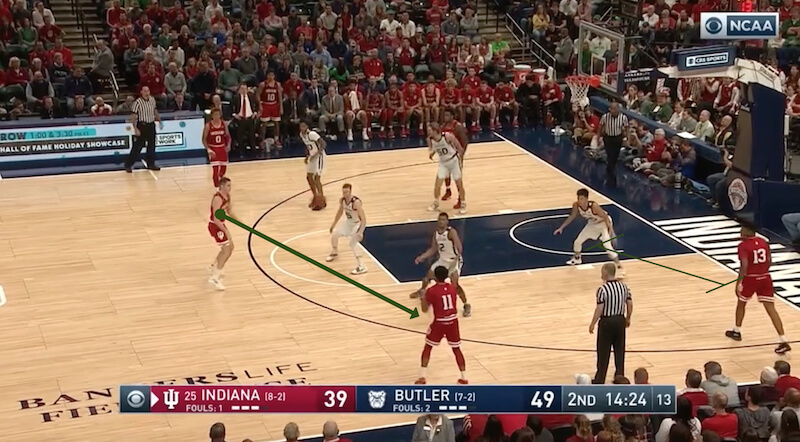 As the pass comes to Morgan, he's still got plenty of room: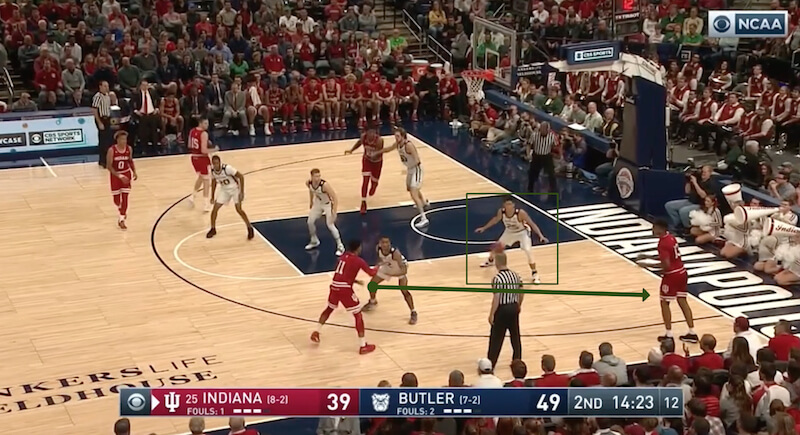 Morgan sizes up the shot as David comes his way: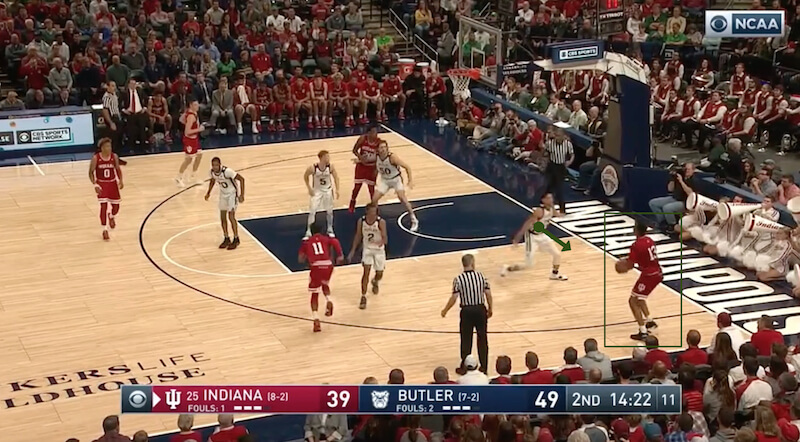 The ball is out of his hands before David's feet are just barely off the ground. It connects to draw the Hoosiers within seven points: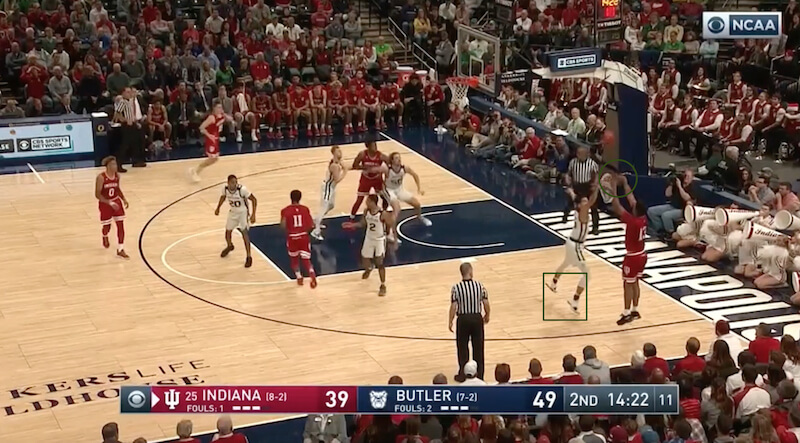 Yet another look for Morgan where the Bulldogs barely gave him much thought.
Video:
Continue to page 3 to see another Morgan 3-pointer:
Filed to: Butler Bulldogs, Juwan Morgan