Film Session: Butler
Later in the second half with the Hoosiers still chasing the Bulldogs, Butler sets up in a 1-2-2 zone. Green dribbles left as Morgan heads out once again to the right corner: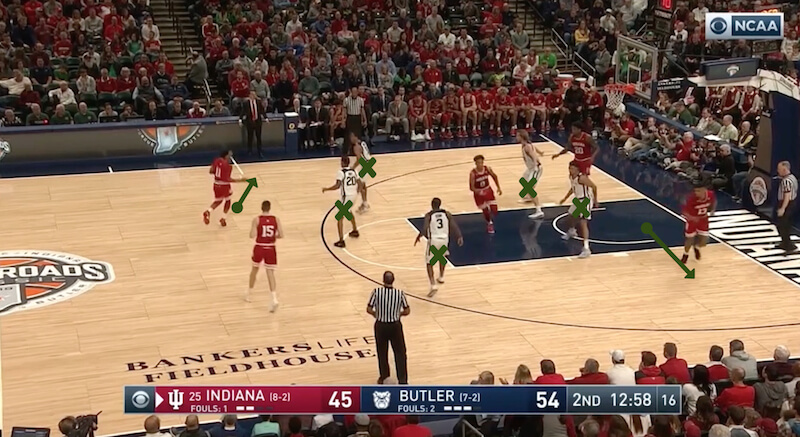 Green passes the ball to McRoberts up top as Morgan continues to spread out to the corner: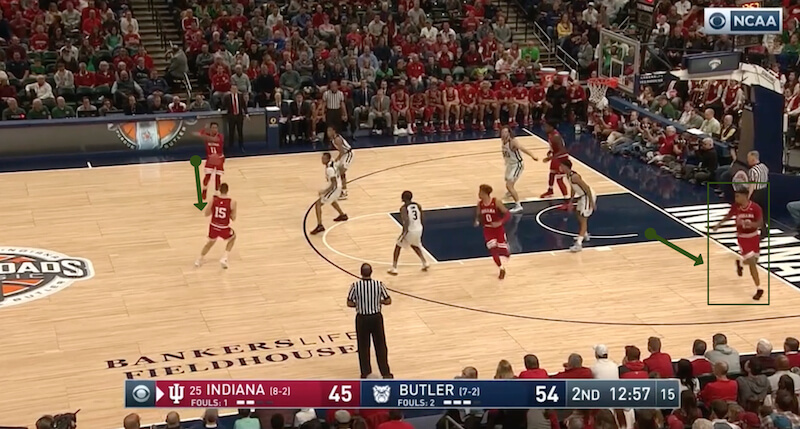 McRoberts passes back to Green as Morgan hunkers down in the corner: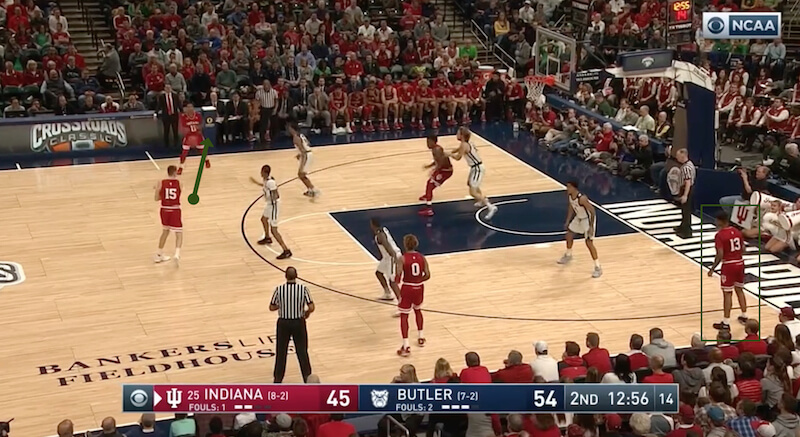 Green makes the smart decision to whip a skip pass to Morgan in the corner. Jordan Tucker gets twisted up and starts heading the wrong way first: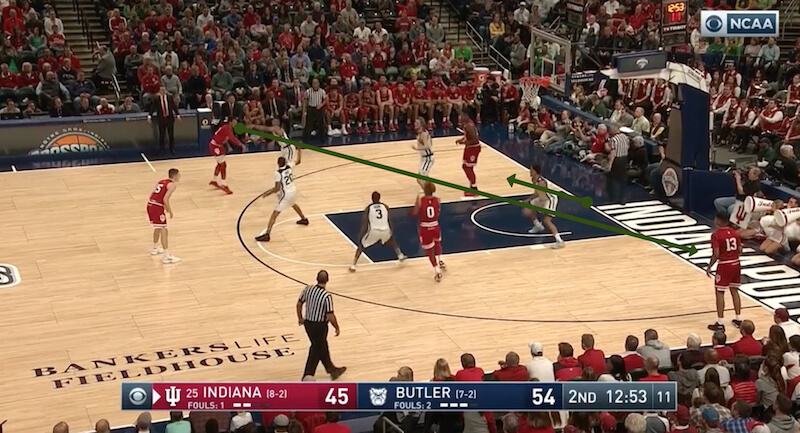 That means he's still in the paint while Morgan catches. So Kamar Baldwin comes to close out: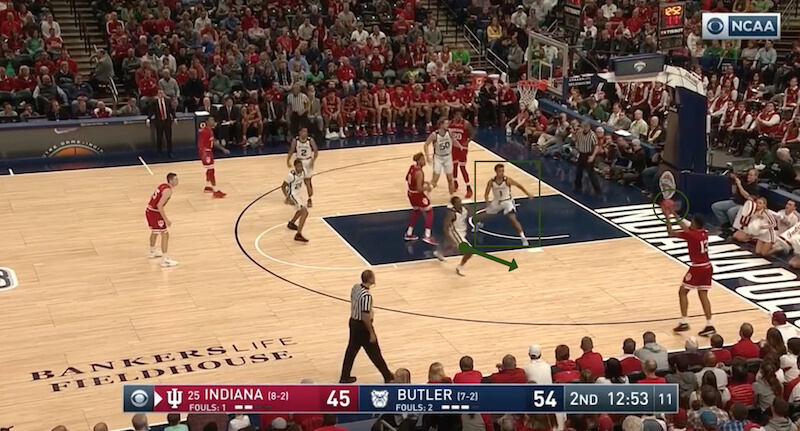 He's much too late and at a poor angle as Morgan rises up and hits his third triple of the contest: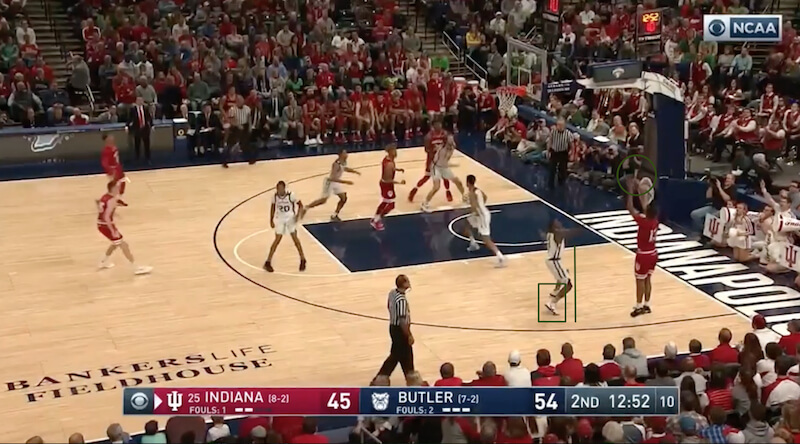 Green's crosscourt pass made the difference on this one.
Video:
Continue to page 4 to see another Morgan 3-pointer:
Filed to: Butler Bulldogs, Juwan Morgan