Film Session: Louisville
With the Hoosiers up two with 1:08 to play, Cunningham gets a ball screen from Malik Williams on the left wing: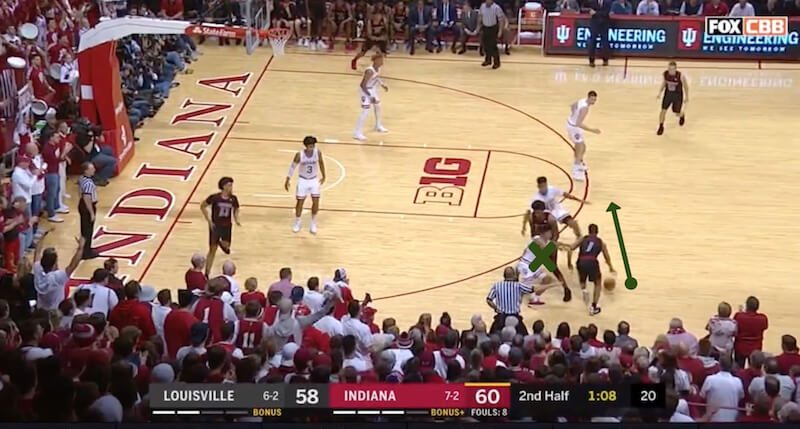 As McRoberts pinches in towards him, McMahon calls for the ball on the right wing: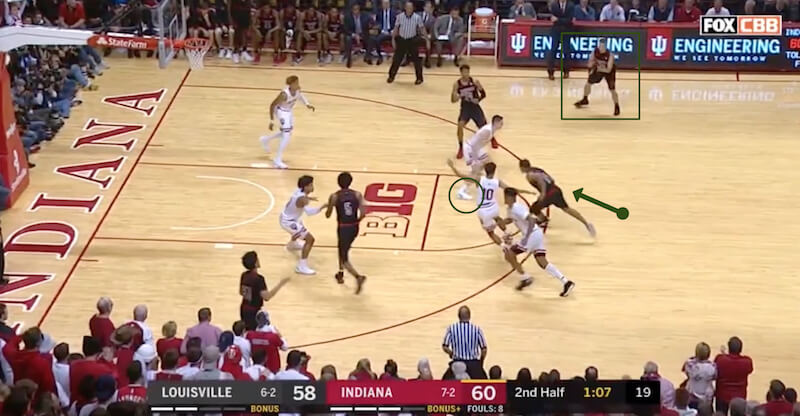 The pass comes as McRoberts hustles back to McMahon: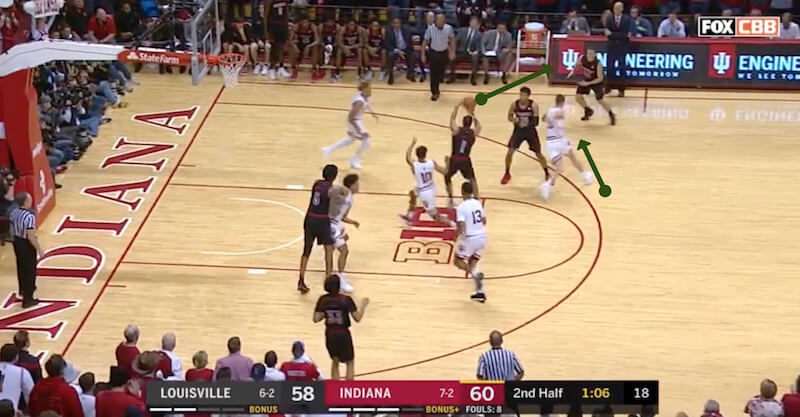 McMahon launches a deep 3-pointer with McRoberts and Langford in front of him: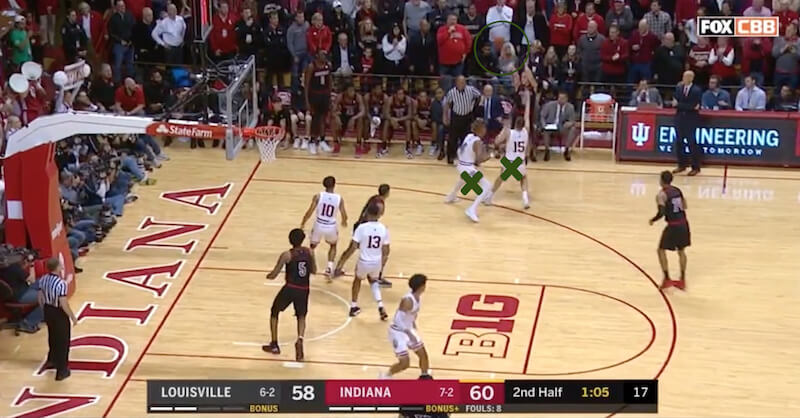 It misses and the rebound is knocked to the left wing: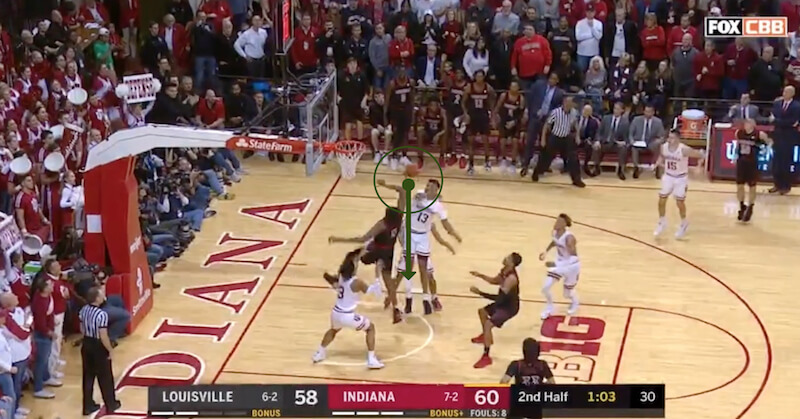 Jordan Nwora recovers it and fades back behind the 3-pointer line. Justin Smith is immediately on the closeout with his hands up: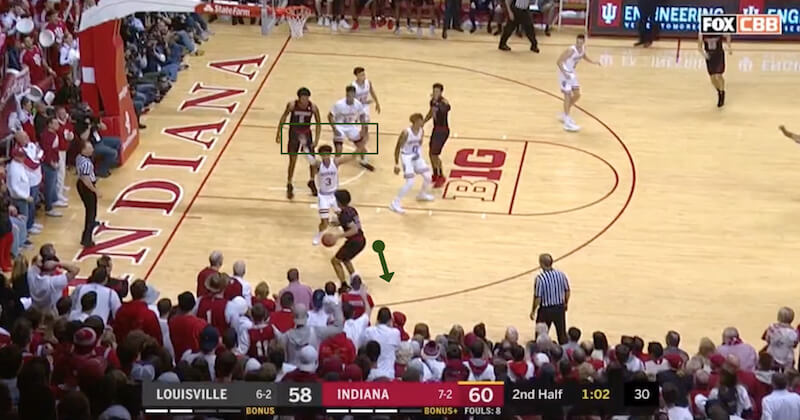 Smith does a decent job on the closeout: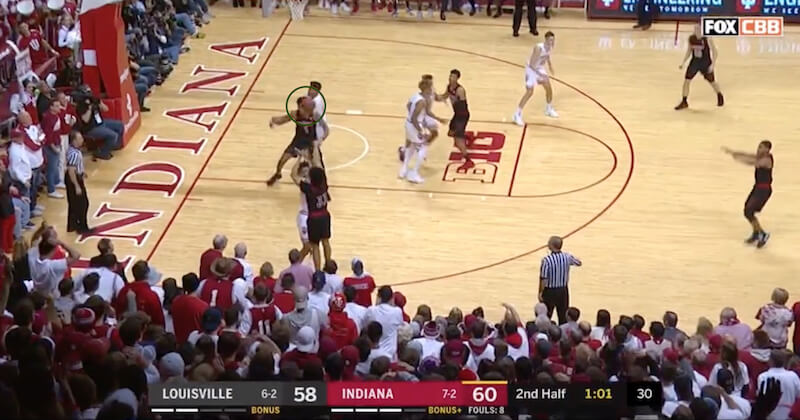 The shot misses and Phinisee snags the rebound: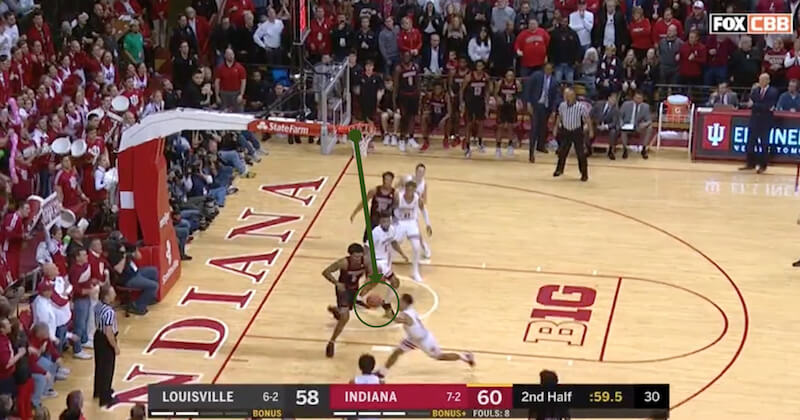 Where second-chance points hurt the Hoosiers earlier in the game, Smith's awareness here made things more difficult for the Cardinals on this key possession. McRoberts' recovery was key as well.
Video:
Continue to page 4 to see another defensive stop from IU:
Filed to: Louisville Cardinals