In Indiana's narrow victory over the Cardinals on Saturday afternoon, the Hoosiers were propelled to victory thanks to some late buckets from the likes of Romeo Langford, Robert Phinisee and Juwan Morgan.
But the Hoosiers' defense also came up with key stops as well en route to holding Louisville to its least efficient offensive outing of the season. We'll take a look at those late stops in the latest edition of Film Session:
With the game tied at 55 with 3:37 to go, Ryan McMahon passes the ball to Christen Cunningham on the left wing: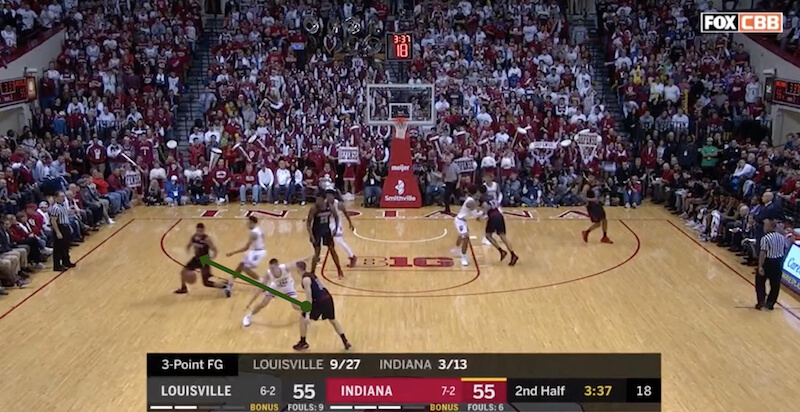 Steven Enoch sets a ball screen for Cunningham: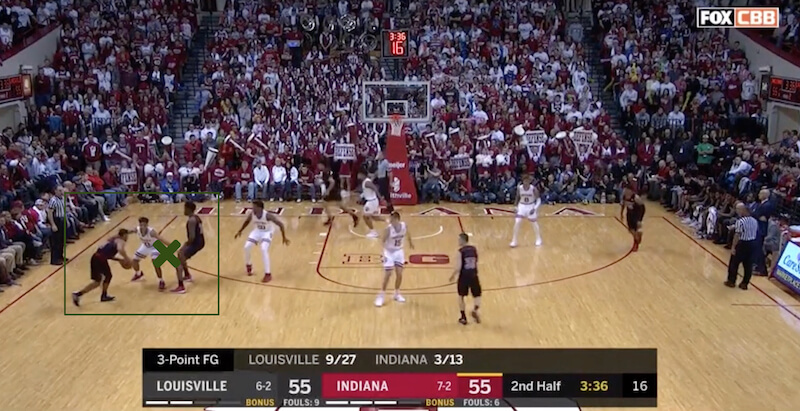 De'Ron Davis hedges and stops the drive: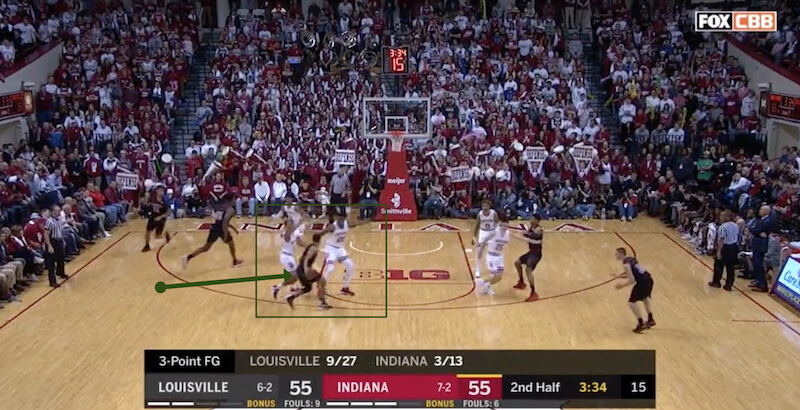 From there, Davis recovers back to Enoch. Cunningham brings the ball way out near half court as Chris Mack calls out a play: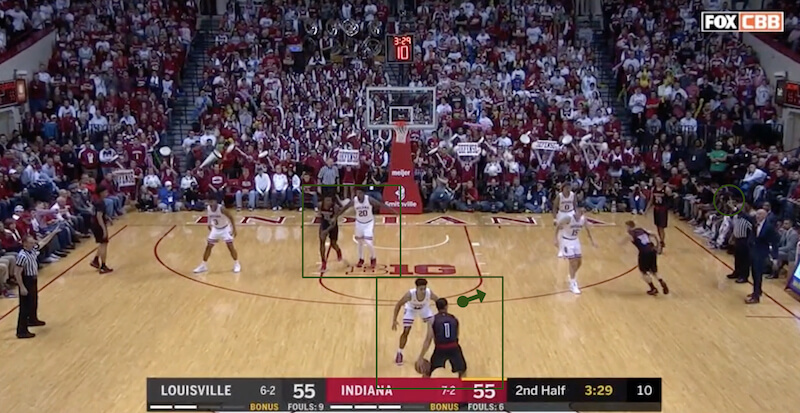 Enoch comes up for another ball screen, but Cunningham calls him off: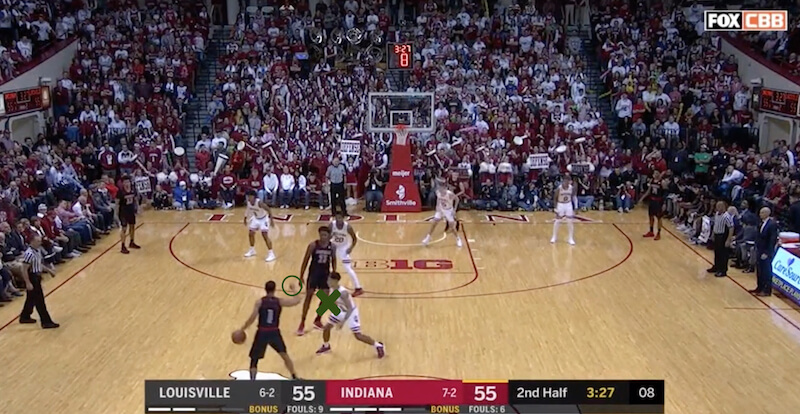 Cunningham drives left and Davis comes with some help defense: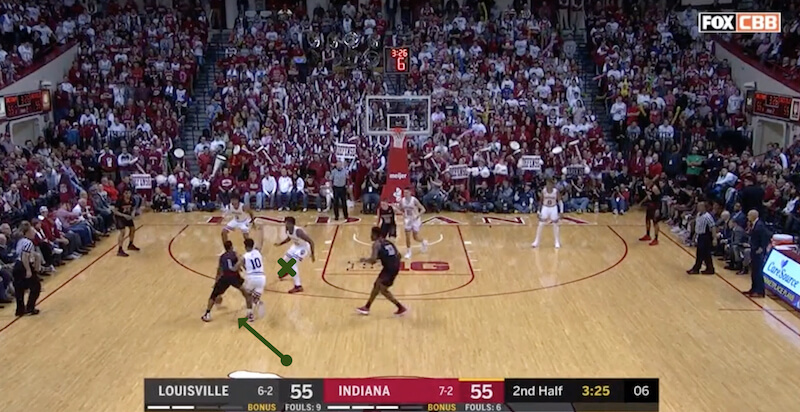 McMahon now sets the ball screen for Cunningham and Zach McRoberts switches onto him: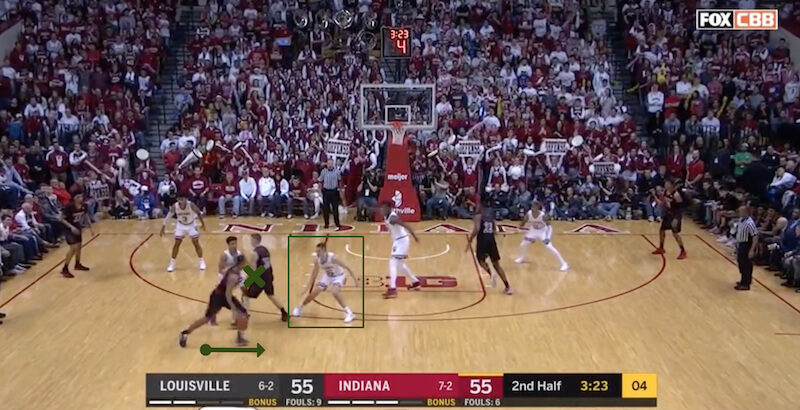 McRoberts sticks right with him as only three seconds remain on the shot clock: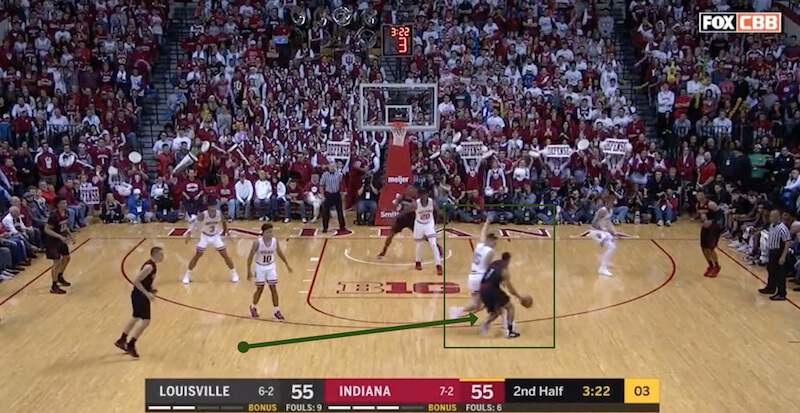 Cunningham throws up a difficult fallaway jumper with just two ticks left on the shot clock. It doesn't fall and Davis grabs the rebound: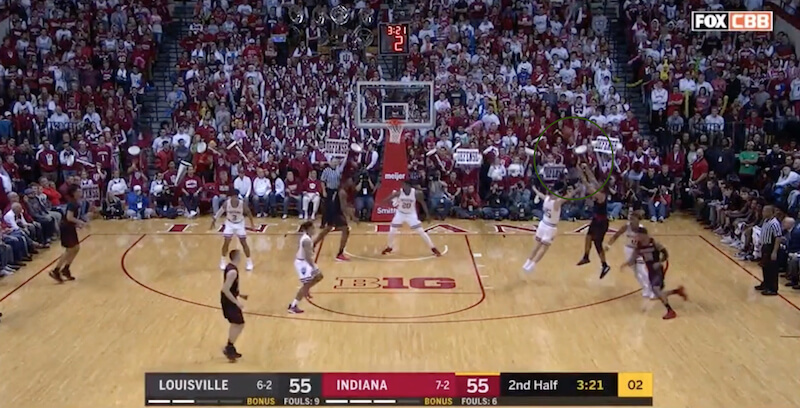 Nice bit of team defense for the Hoosiers here to not let Louisville grab the lead.
Video:
Continue to page 2 to see another Indiana stop:
Filed to: Louisville Cardinals