Film Session: Louisville
With the Hoosiers now up five at 63-58 with 28 seconds remaining, McMahon passes to Cunningham on the right wing: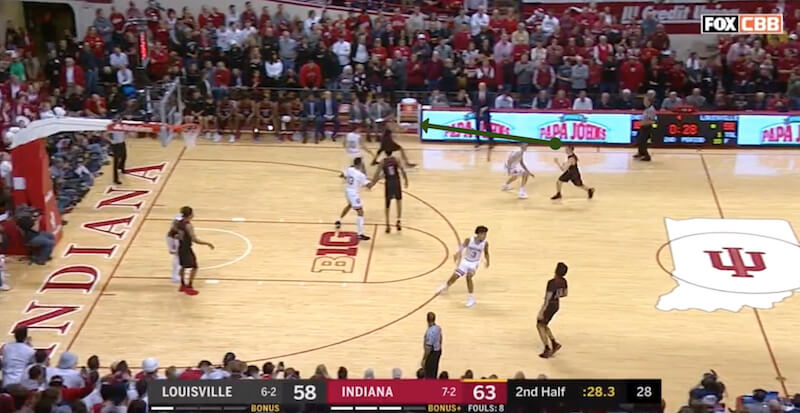 Williams sets a ball screen to Cunningham's left, but he drives right on Phinisee: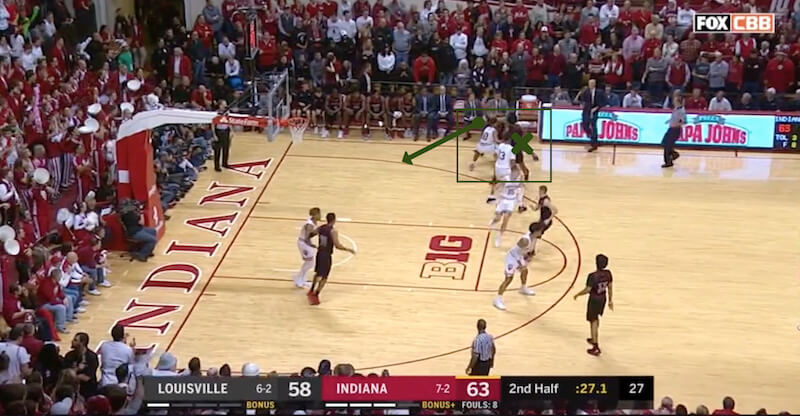 Phinisee sticks with him as he heads to the hoop: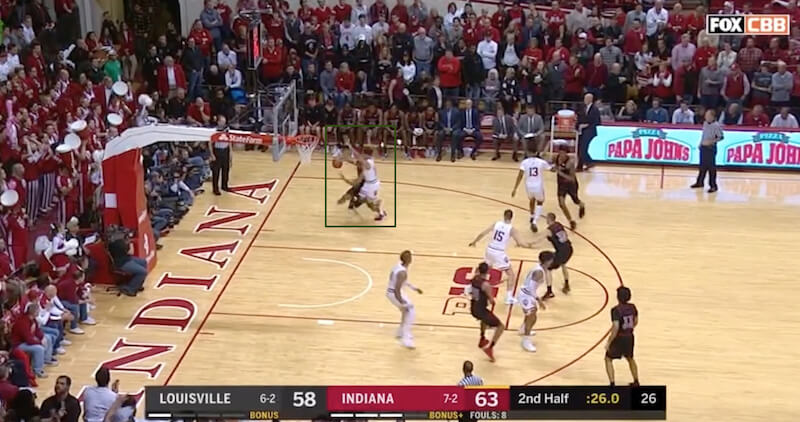 Cunningham is now under the basket as Phinisee continues to stick right on him: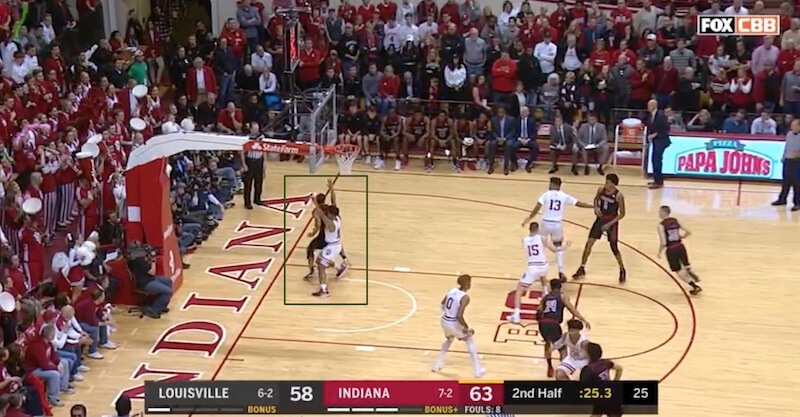 As Cunningham pivots around, Juwan Morgan starts to give some help, leaving Williams space: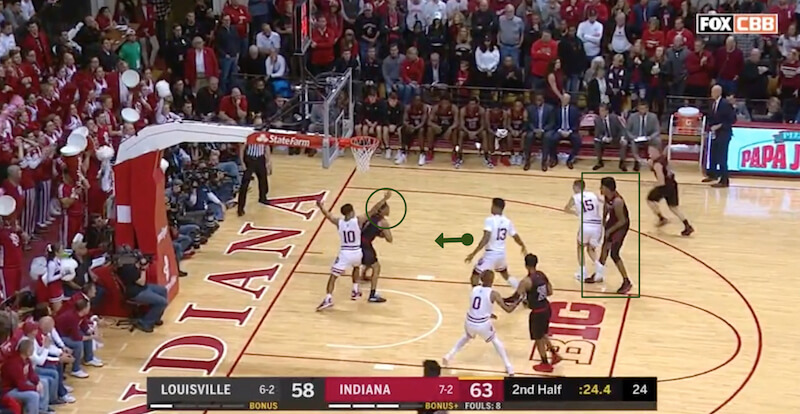 Cunningham makes the pass to Williams: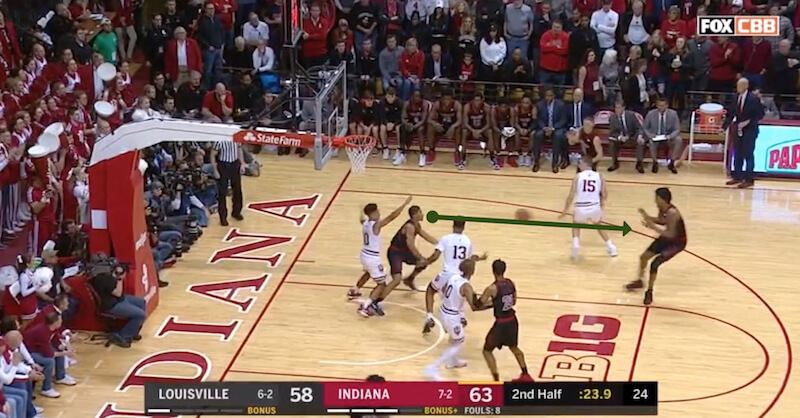 Williams hoists the 3-pointer as Morgan gives chase on the closeout: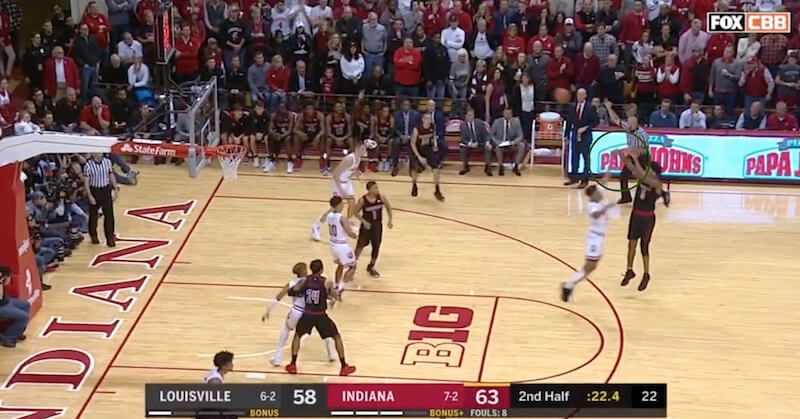 The rebound takes an odd angle and lands out of bounds. IU ball: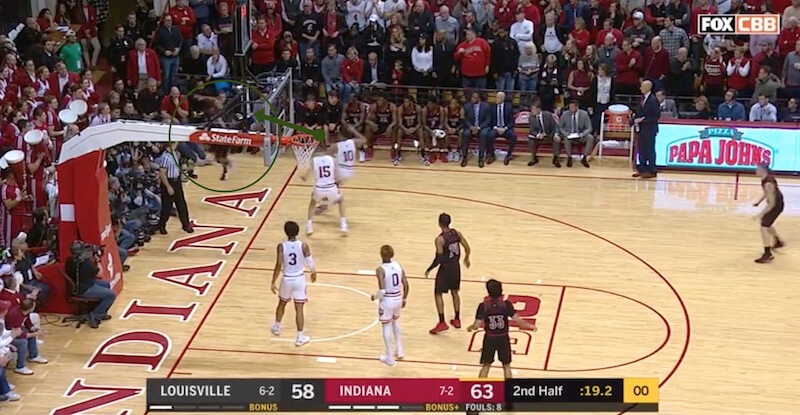 Williams was 0-for-3 from distance in the game and is now shooting just 23.5 percent from 3-point land on the season. You'll live with this shot in this situation from Louisville if you're the Hoosiers, especially if it meant getting the ball out of Cunningham's hands near the basket who had a shot at a higher percentage look.
Video:
Filed to: Louisville Cardinals