Indiana's defensive performance against Nebraska in its Big Ten opener on Wednesday night left much to be desired.
The Hoosiers couldn't stop Tai Webster's dribble penetration at all in the first five minutes, so Tom Crean chose to zone up against the Cornhuskers. It was much quicker than he decided to do against Fort Wayne when Indiana had similar dribble penetration issues.
While the zone helped slow down the Cornhuskers, especially the last five minutes of the first half, they adjusted at halftime and absolutely carved up the Hoosiers at the onset of the second half. Indiana had no third option on defense and it meant Nebraska had its best offensive performance of the season and Indiana had its worst defensive performance (1.21 points per possession).
We'll take a look at plays from the start of both halfs in the latest edition of Film Session:
Webster gets a ball screen on the right wing: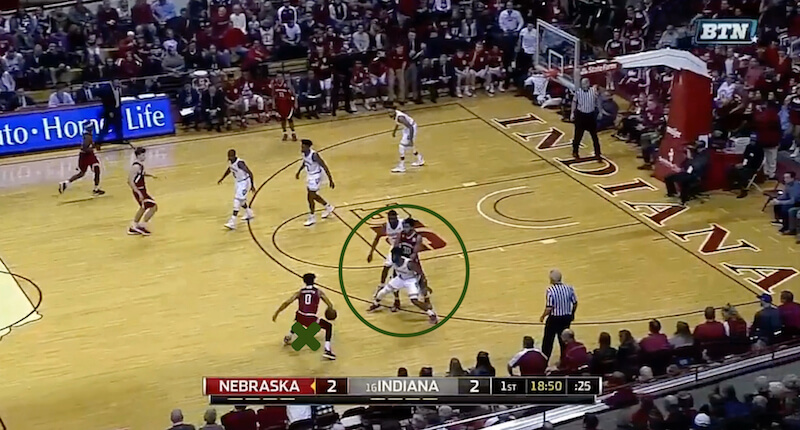 He makes a move left. Thomas Bryant doesn't hedge over. Robert Johnson can't stay with him. Webster has a lot of space in the lane: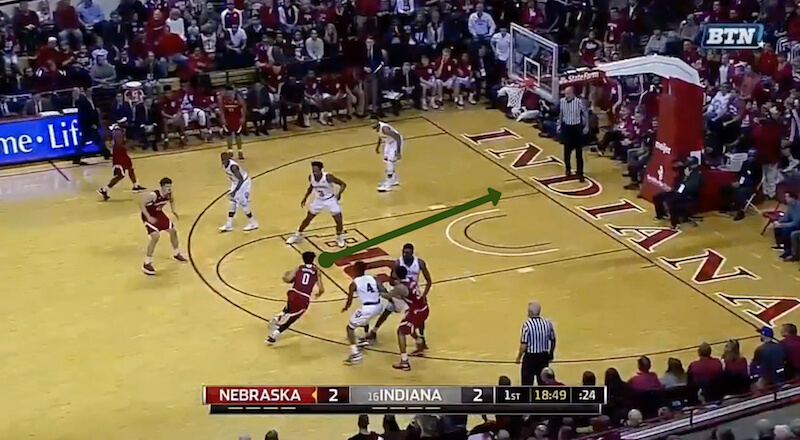 OG Anunoby does come over for some help side defense: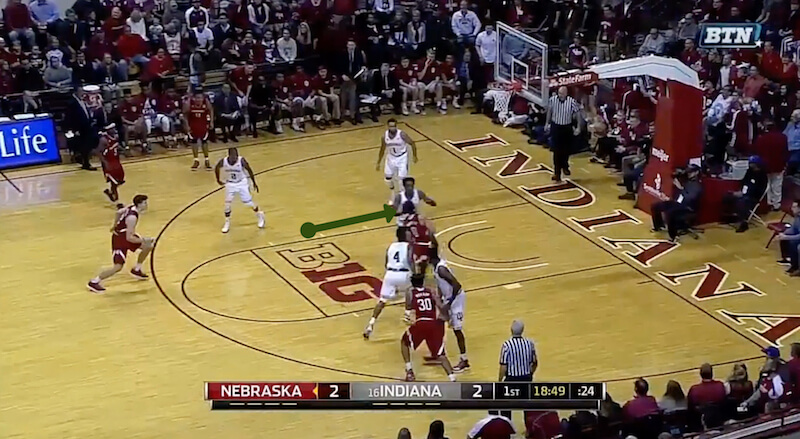 But he never gets in front of Webster. Instead he just slides to the side of him. It allows Webster to get the ball to the rim and he scores for two points: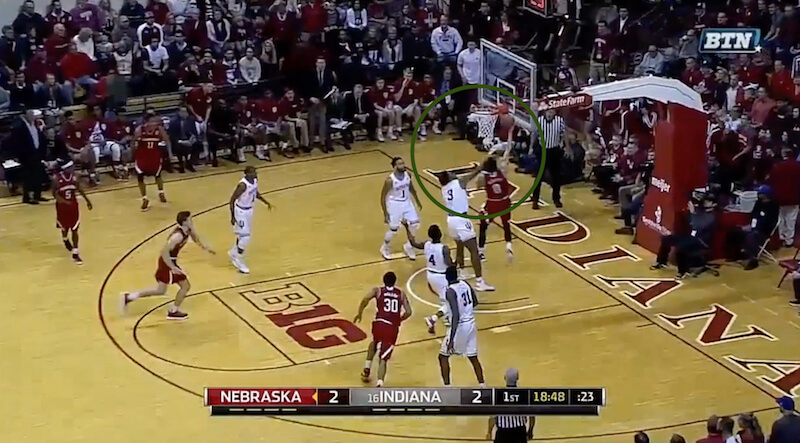 Video:
Filed to: Nebraska Cornhuskers