Film Session: Nebraska
In the zone again, it's now Isaiah Roby flashing to the middle: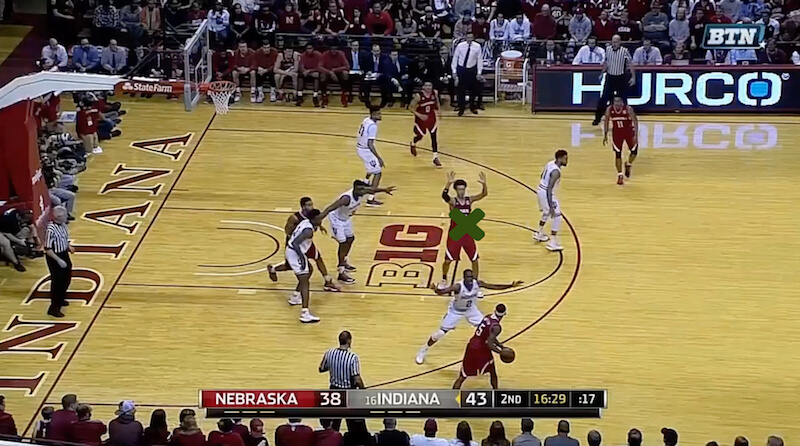 He ends up moving up to the top of the key and receives the pass. Newkirk begins to slide over: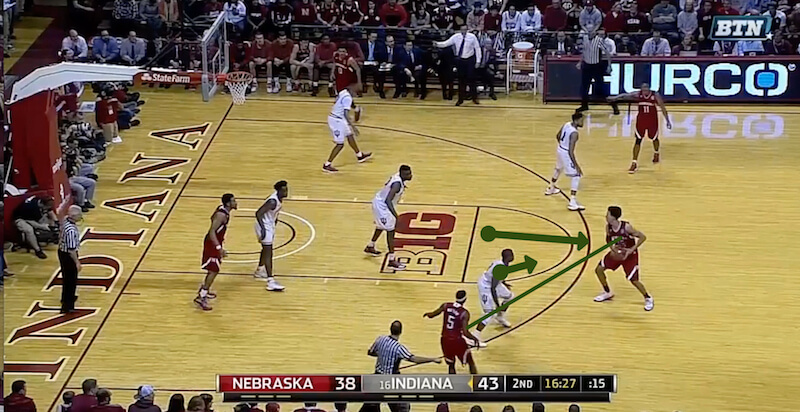 Since he's guarding space, this allows Glynn Watson Jr. to slide down to the corner. Roby makes the pass: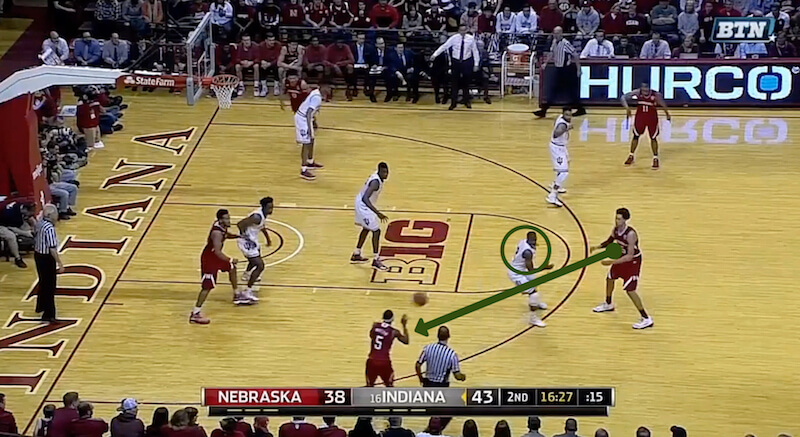 Anunoby tries closing out, but he's several feet away with his feet on the floor and looking away as the ball leaves Watson Jr.'s hand. He hits the 3-pointer: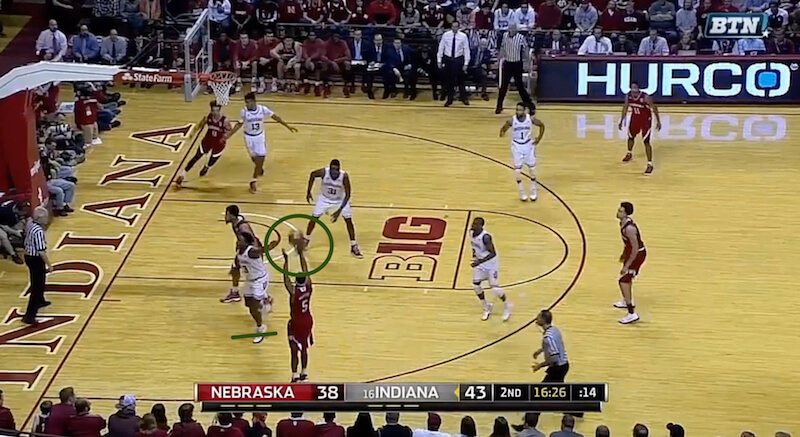 Nebraska came into the contest as one of the worst 3-point shooting teams in the country, but thanks in part to Indiana allowing these wide open looks, the Cornhuskers converted 9-of-18 from distance.
Video:
Filed to: Nebraska Cornhuskers