2016-2017 Player Profile: Juwan Morgan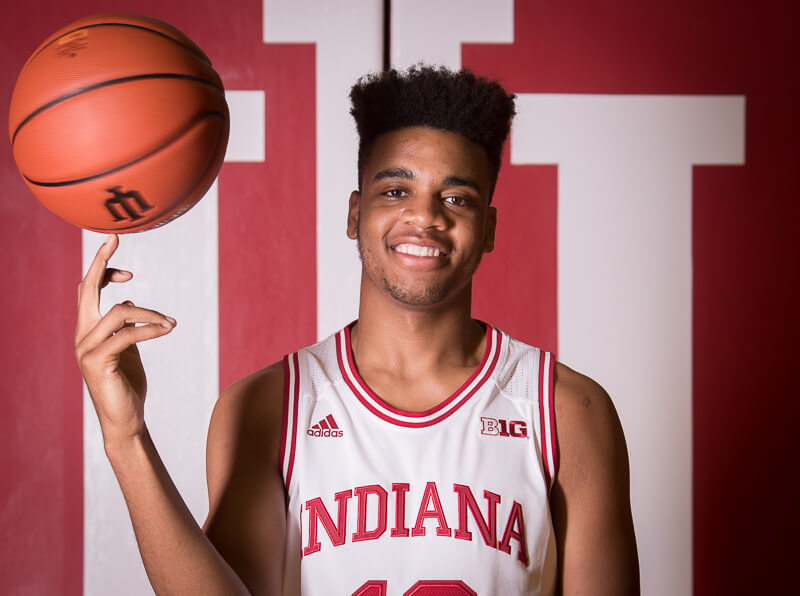 With the start of college basketball season on the horizon, we're taking a long look at the conference at large as well as Indiana's roster this month. Today, we continue our look at Indiana's roster with Juwan Morgan.
Thomas Bryant and OG Anunoby are the talk of Indiana's sophomore class, but Juwan Morgan appears ready to make a major leap forward in his second season for the Hoosiers.
Jon Crispin of BTN recently said that "people don't realize how good Juwan Morgan is." It might not be long before Indiana fans find out as Morgan is close to being cleared for contact following offseason shoulder surgery.
"He's gotten a lot better," Anunoby said of his teammate who he's known since middle school. "He's shooting the ball really well. He's more athletic. He's a good leader, too."
The shoulder surgery was to correct an injury that dated back to Morgan's prep career at Waynesville (Mo.) High School and flared up frequently during the 2015-2016 season.
The shoulder injury didn't cause Morgan to miss significant court time, but it did knock him out of several games down the stretch last season. Each time, Morgan would return to the floor the next game and continue battling through the pain.
"I felt 100 percent two or three months ago," Morgan said Thursday. "But that's probably why I'm not the doctor. They said (I'll be cleared) maybe within the next week or less."
Now a sophomore with the injury behind him, Morgan looks primed to take on a bigger role. As a freshman, he made 53.3 percent of his 2s and 45.5 percent of his 3s (in limited attempts).
This season, particularly with the recent injury to Collin Hartman, Morgan should have the opportunity to take on a larger role offensively while also continuing to serve as one of Indiana's main catalysts defensively.
Like Anunoby, Morgan's length and athleticism allows him to guard multiple positions. And his ball skills were solid enough last season to earn him spot minutes handling the ball when Yogi Ferrell was out of the game due to limited guard depth.
"He works so much in practice," Bryant said. "He's one of the real reasons that I'm getting better each and every day. When the season comes, people are going to be very surprised at what Juwan can do. A lot of people are just sleeping on him, he's going to be able to wake up a lot of people."
Bottom Line: Morgan earned the respect of everyone who followed Indiana basketball last season with the toughness he displayed throughout the season. His arm was literally left dangling off of his shoulder on multiple occasions, but Morgan simply kept working through the pain to continue contributing to IU's late season success. His ball handling is solid for a 6-foot-8 forward and he showed off a shooting stroke last year that suggests he could become one of the team's better 3-point shooters. While he might not be receiving the national recognition of Anunoby and Bryant, he'll be an important part of Indiana's frontcourt from both a production and leadership standpoint.
Quotable: "We have to make defense our identity. We can't be lackadaisical on that side (of the ball). The points will come with good defense. Everybody loves scoring points and the more you play defense, the more run outs you get, the more easy baskets you get. I know everybody loves doing that, so if they love doing that, they have to love playing defense, too." – Morgan on the key to Indiana starting the season strong defensively
Previously: Devonte Green, Grant Gelon, Curtis Jones, De'Ron Davis
Filed to: 2016-2017 season preview, Juwan Morgan