Film Session: Maui Jim Maui Invitational
It's common knowledge by now: The Hoosiers turned the ball over too much in Maui and played some porous defense to boot.
We'll take a look at both of these issues from all three games in the latest edition of Film Session:
In a first half where Wake Forest dropped 50 points on the Hoosiers, Mitchell Wilbekin passes to Greg McClinton on the left wing. McClinton has cut up from the low left block: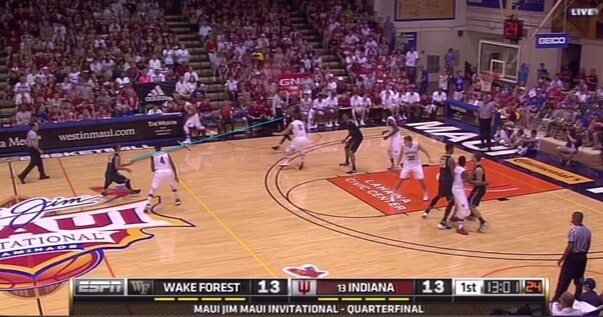 Nick Ziesloft positions his body to the left of McClinton and this allows ample space for him to attack off the perimeter: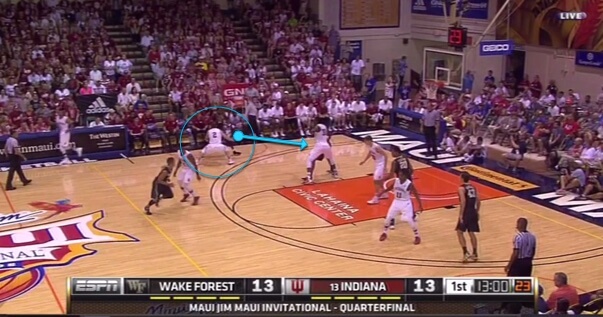 Thomas Bryant comes over in an attempt to stop the ball: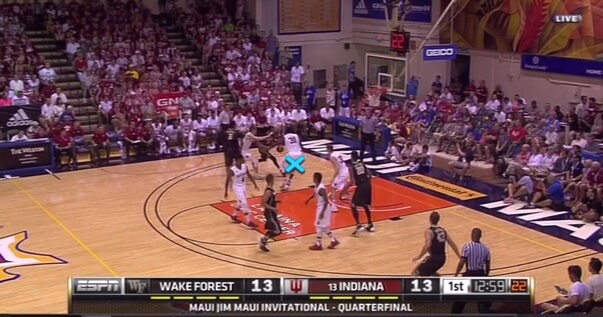 But as Bryant comes over, he simply lets McClinton go right by him. He doesn't get his body in front of him to impede his progress to the hoop. He doesn't leave his feet either. Two easy points for the Demon Deacons: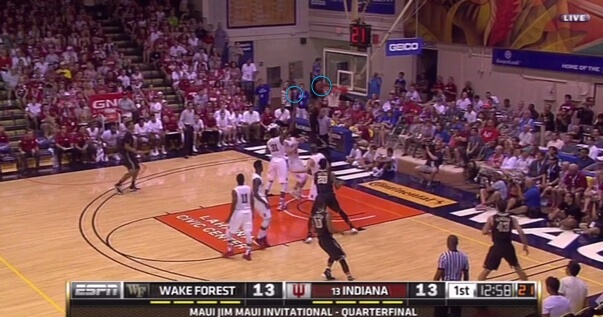 As we'll see as Film Session goes along, this wasn't the only time an Indiana defender played their man to his left on the left wing, allowing for a straight drive to the rim. It's a curious defensive tactic. And with Bryant giving little resistance at the rim, easy points came for the opponent all week in Maui.
Video:
Filed to: 2015 Maui Invitational, Film Session