Film Session: Maui Jim Maui Invitational
With a screen set on Williams, Felix Balamou of St. John's surveys the scene on the perimeter: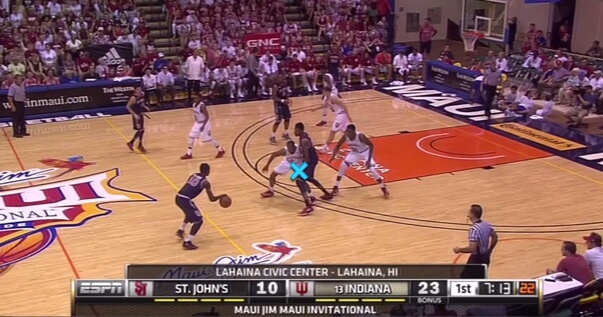 With room right, he drives through to the lane. Both Bryant and Hartman are in the paint: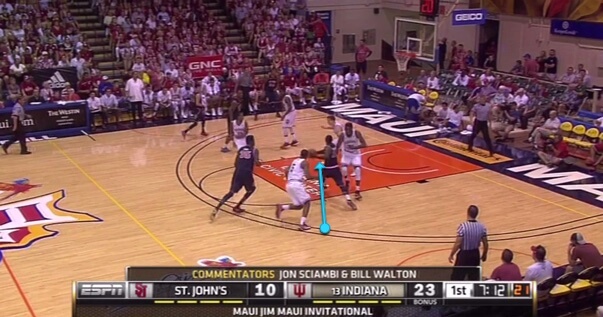 With both players in the paint, Balamou comes through, gets up in the air and begins to pass to Ron Mvouika in the left corner. Johnson had been marking Mvouika and has pinched into the the lane a bit and and is looking at Balamou when the pass happens: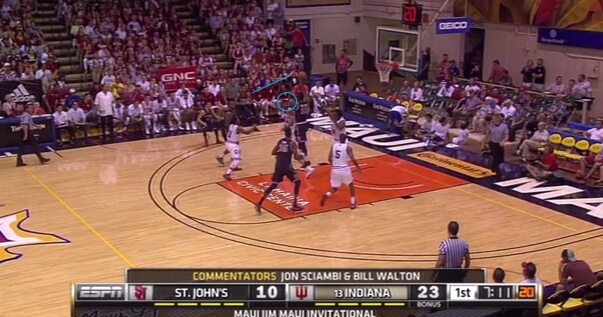 For some reason, Johnson decides to slide even further towards the lane when the pass comes, which leaves his man Mvouika even more open than before: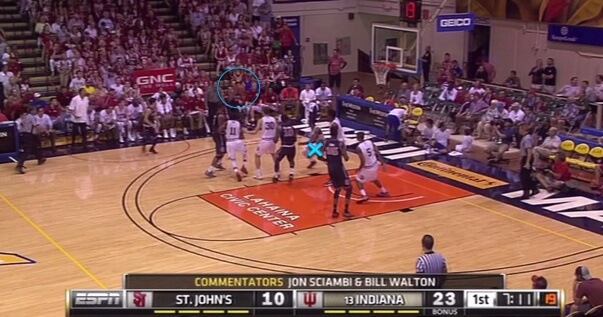 He recognizes and attempts to close out, but it's far too late. Three points for St. John's: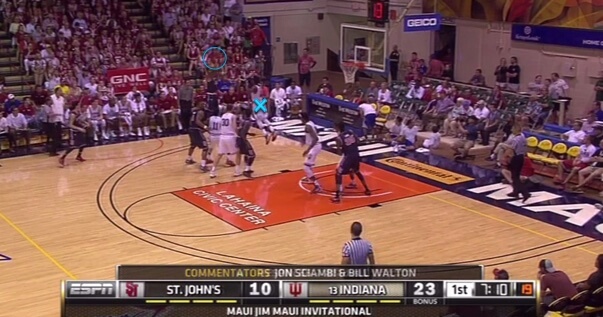 Even when Indiana had the lane protected after one of their perimeter players were bested, the Hoosiers found ways to still let the opponent have the advantage. Johnson appeared to just not be thinking here.
Video:
Filed to: 2015 Maui Invitational, Film Session