Film Session: Maui Jim Maui Invitational
As Zeisloft did in the first play above, here's Blackmon Jr. not facing up on his man on the left wing, Jordan Cornish. So Cornish simply drive to the hole: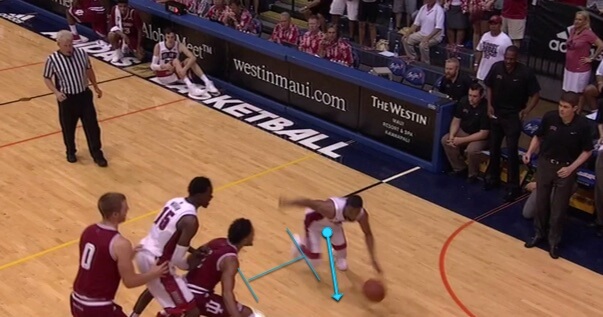 He's got three Hoosiers on his back. Bryant begins to come into the frame: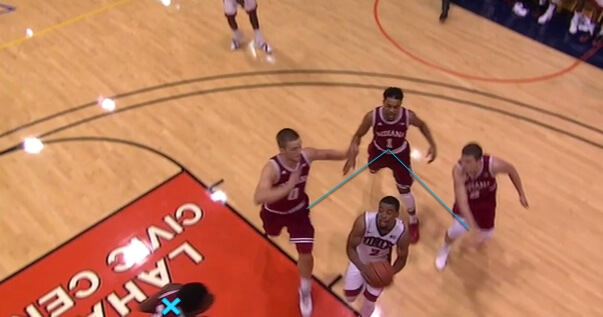 Bryant never leaves his feet or gets in front of Cornish. Bielfeldt tries for the block, but Cornish goes up and under: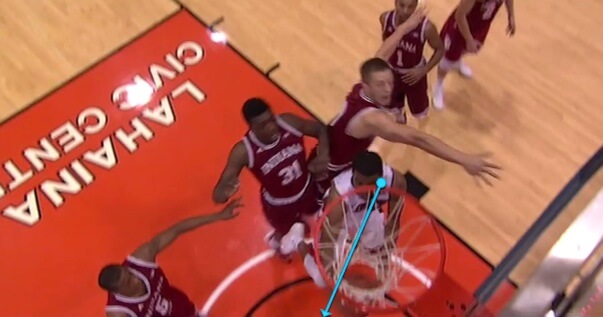 And scores for two: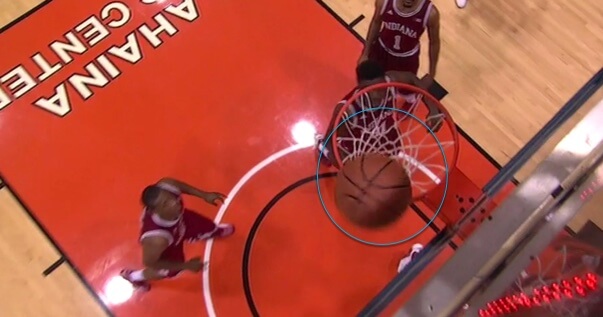 Another IU perimeter player allowing downhill space to the rim. Another IU opponent taking it in, finding little resistance in the paint and scoring.
Video:
Filed to: 2015 Maui Invitational, Film Session