Film Session: Maui Jim Maui Invitational
Here's an even sillier one. Ferrell passes to Zeisloft, who is open to step into a 3-point attempt: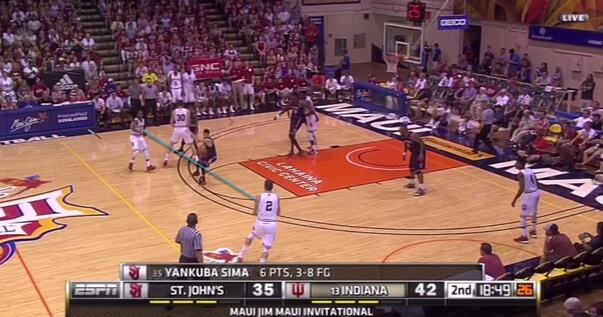 The pass is right on target, but Zeisloft can't hang onto it: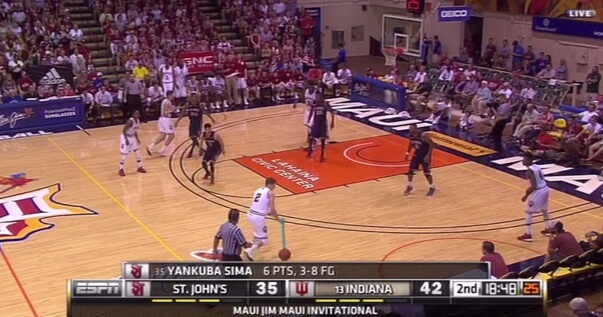 He tries to save it from going out of bounds, but can't. Turnover Indiana: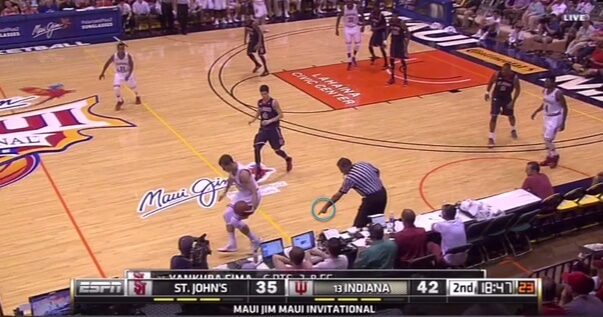 It was just that kind of game for the Hoosiers on Tuesday morning in Maui. The simplest passes and plays were being screwed up.
Video:
Filed to: 2015 Maui Invitational, Film Session