Film Session: Maui Jim Maui Invitational
James Blackmon Jr. comes through and dumps it off to Ferrell. Hartman is wide open in the left corner: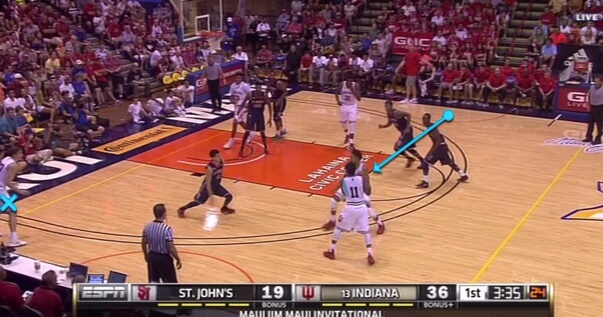 As Ferrell turns and passes to Hartman, Blackmon Jr. is in his lane and he passes it off him and out of bounds instead. Red Storm ball: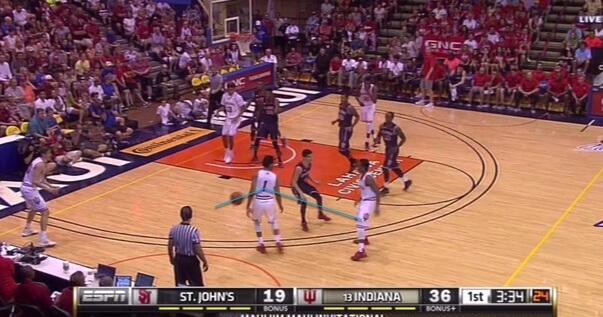 As I wrote in the St. John's The Minute After, the Hoosiers looked fatigued after their deep dive into the Wake Forest film and 9 a.m. start the next morning. This type of turnover seems to be a product of mental fatigue.
Video:
Filed to: 2015 Maui Invitational, Film Session