In its 14-point loss to Iowa on Tuesday night, Indiana's offense hit a cold spell, as it made just two fields goals over the final 10:16 of the first half. Several players also had rough shooting nights, such as Troy Williams, who went 3-of-13 from the field despite a number of looks around the rim.
On the other end, Aaron White scored 21 points thanks to some favorable matchups.
We'll take a look three White scores and some missed lay-ups by the Hoosiers in the latest edition of Film Session:
On Iowa's second possession of the game, White posts Yogi Ferrell up on the left high post, one of the areas he likes operating from: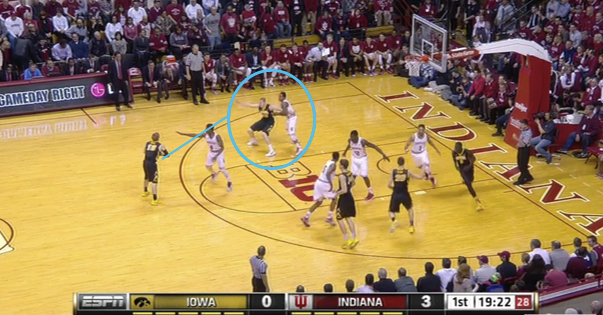 With the rest of Iowa's starting lineup on the weakside of the court, White receives the entry pass: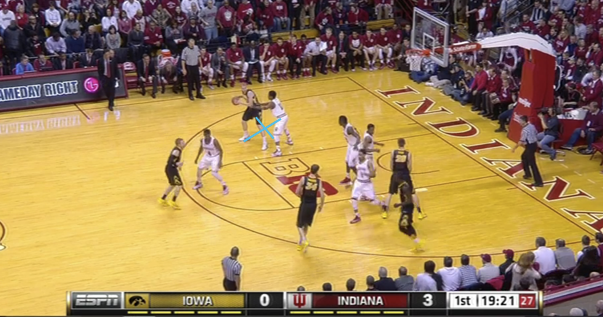 From there, White uses his size to back Ferrell down: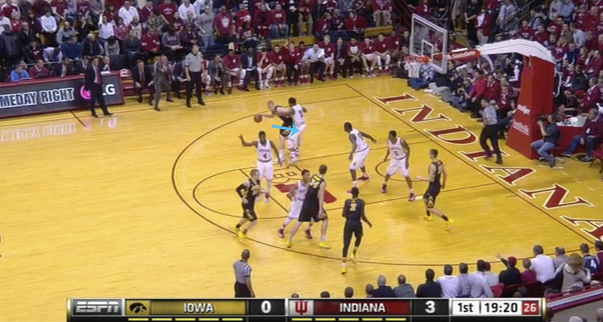 And he simply rises over the top of him for the score: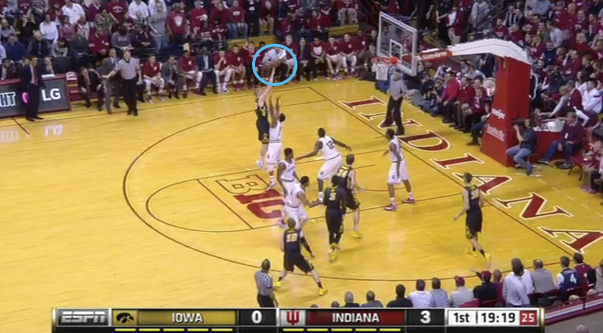 Video:
White is an efficient scorer from both high posts and with the smaller Ferrell on him, he simply went to work in a comfort zone.
Filed to: Aaron White, Iowa Hawkeyes, Troy Williams