Film Session: Iowa
During IU's first half scoring drought, The Hoosiers can't get much going against Iowa's zone. Holt sets a ball screen for Ferrell with six seconds left on the shot clock: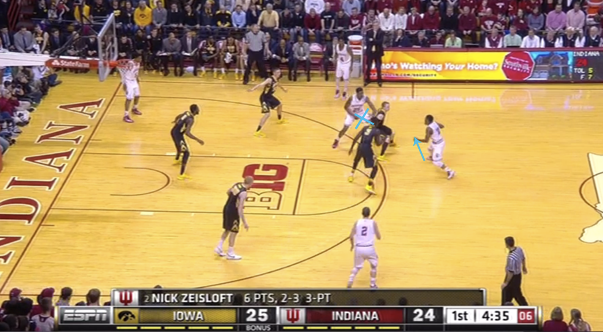 Ferrell ends up reversing and going left: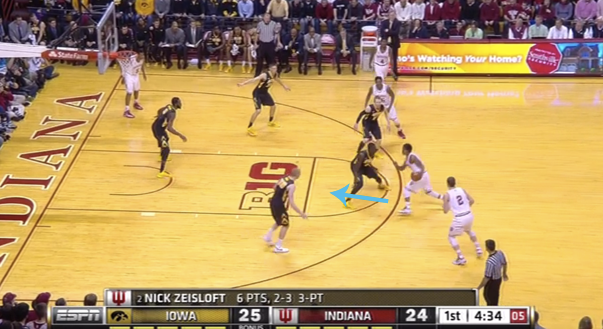 He makes a nice move, gets through and is able to hoist a pretty good look with some space: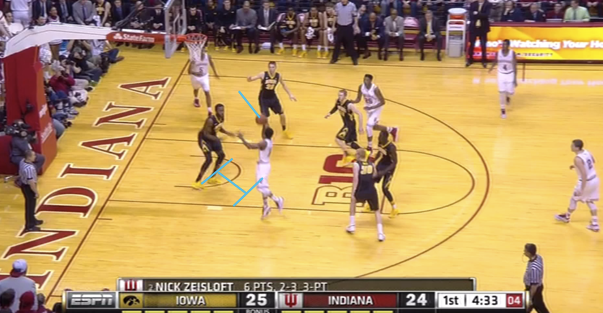 But the shot doesn't fall. Holt is there for the rebound: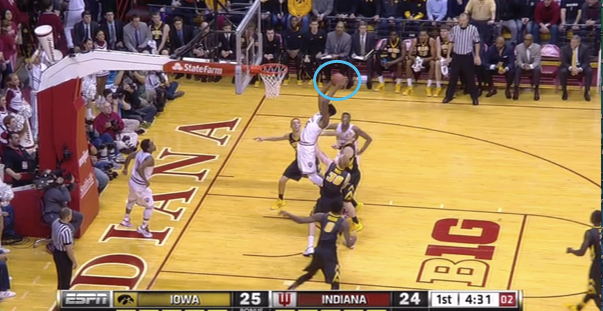 He gets a point blank range putback attempt: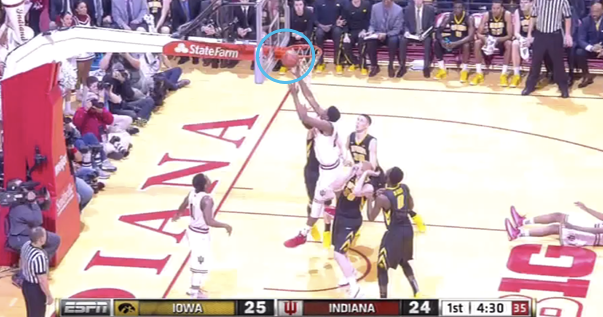 But it's another missed lay-up and Iowa gets the board: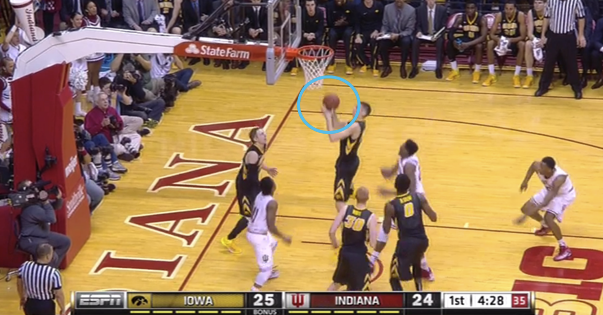 Video:
This was the story of Indiana's offensive night. Even when it got close-range opportunities, it had difficulty converting.
Filed to: Aaron White, Iowa Hawkeyes, Troy Williams