2011-12 ITH Season Preview: Illinois Fighting Illini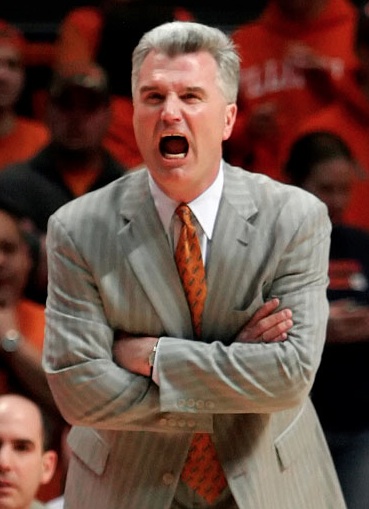 With the college basketball season inching closer, we'll be taking a long look at the conference at large as well as Indiana's roster over the next few weeks. Today, we continue our team previews with a look at the Illinois Fighting Illini.
Underwhelming. That one word best describes Illinois' 2010-2011 season.
Despite returning four seniors and adding a McDonald's All-American in Jereme Richmond, Illinois finished just 20-14 and failed to win consecutive games after January 6. And although Bruce Weber's group did manage an appearance (and a win) in the NCAA Tournament, the talent on last year's roster was certainly capable of much more.
So what went wrong? Illinois failed to rebound and take care of the ball in Big Ten play. Even with senior Demetri McCamey manning the point, the Fighting Illini posted a turnover rate of 20.1 percent — third worst in the conference. On the glass, their offensive rebounding percentage of 30.2 was eighth in the league despite having tremendous frontcourt size.
Defensively, Illinois led the Big Ten in effective field goal percentage, 3-point percentage and 2-point percentage, but finished last in creating turnovers. Chemistry issues likely contributed to the overall turbulence as well.
With the aforementioned senior class and Richmond all departed, junior guards Brandon Paul (9.0 ppg) and D.J. Richardson (8.4 ppg) are the two most experienced players returning to Champaign. They'll be joined in the backcourt by Sam Maniscalco, a Bradley transfer with immediate eligibility. He's expected to take over the point guard duties from McCamey provided his surgically repaired ankles hold up. Tracy Abrams, a top 75 guard, will also see time at the point. Myke Henry, a 6-foot-6 wing, should provide a boost of athleticism.
Up front, sophomore Meyers Leonard (2.1 ppg) and junior Tyler Griffey (1.6 ppg) will be forced to take on more prominent roles. Leonard, who played for Team USA's U-19 team in Latvia this summer, is a potential breakout candidate after being stuck behind Mike Tisdale last season. Freshmen Mike Shaw and Nnanna Egwu, who Weber praised after a recent trip to Italy, will also figure into the rotation.
Bottom line: Illinois will boast one of the least experienced rosters in the conference as Weber lost his top three scorers, top three rebounders and assist leader. Paul, Richardson and Leonard are all solid pieces to build a team around, but Illinois looks like a bubble team heading into the season.

Quotable: "I told the coaches I know I can play 10 [players a game this season] I think I can squeeze in 11. It would be hard to play 12. There's not enough minutes. I think the biggest thing if you're going to play all those guys you have to have the right units and you need ones to score. I know we can guard, but can we score?" – Weber after Illinois' preseason trip to Italy.
Previously: Nebraska, Minnesota, Penn State, Iowa, Northwestern

Filed to: 2011-2012 Big Ten Preview, Illinois Fighting Illini