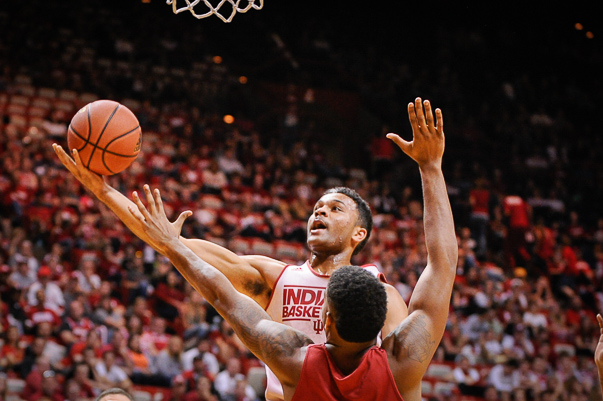 After a trip to Hawaii for the Maui Invitational in 2015, Indiana will return to the Aloha State in 2016 for a meeting with a college basketball powerhouse.
ESPN announced today that the Hoosiers will play Kansas on Nov. 11, 2016 in the Armed Forces Classic at Joint Base Pearl Harbor-Hickam in Honolulu. The event will take place just under a month from the 75th anniversary of the attack on Pearl Harbor.
The 2016 Armed Forces Classic will be a doubleheader which will also feature Arizona vs. Michigan State.
It will be the first meeting between Indiana and Kansas since 1995. The Jayhawks lead the all-time series 7-6.
"Indiana University is honored to take part in the 2016 Armed Forces Classic at Joint Base Pearl Harbor-Hickam," Tom Crean said in a release. "This is one of the premiere events in college basketball and everyone in our program is thrilled and honored to be a part of this. Knowing that we will play on Veterans Day just prior to the 75th Anniversary of the Attack on Pearl Harbor adds even greater significance and offers us an experience of a lifetime."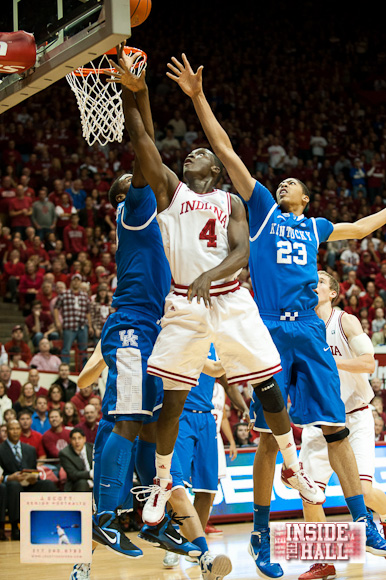 With an expired contract and both sides with different ideas on where the series should be played, the possibility of the Indiana-Kentucky series being placed on hiatus next winter seems real.
Indiana Athletic Director Fred Glass told Inside the Hall's Justin Albers last week that he would prefer the series to remain at Assembly Hall and Rupp Arena, but Kentucky is pushing for a return to neutral sites.
Before returning to a home-and-home format in 2007, the annual clash between the Hoosiers and Wildcats had been played at Freedom Hall in Louisville and the RCA Dome in Indianapolis.
"I strongly prefer to keep the games on the respective campuses," Glass told Inside the Hall on April 5. "We owe it to our student bodies to try to do that."
If the situation can't be resolved, it appears the Hoosiers may have found a suitable replacement: Kansas.
Word trickled out over the weekend in this Courier-Journal column about the possibility of a series with the Jayhawks and Tom Crean acknolwedged it as a real possibility to ESPN.com:
"We'll have to wait and see," Crean said. "We're not overscheduling. We're not playing Kentucky if we're playing Kansas."

Kansas and Indiana have talked about starting a series next season. "There is interest on both sides, and the networks want to do it," Crean said.

Crean said he isn't sure if the Kentucky game would survive as a series, whether it's at a neutral site, next season or at all.
If Kentucky won't commit to playing the game at Assembly Hall and Rupp Arena, Crean and Glass will have a decision to make. And there are several factors to consider.