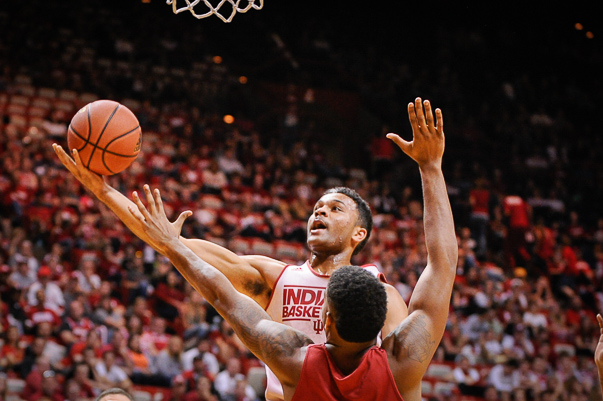 After a trip to Hawaii for the Maui Invitational in 2015, Indiana will return to the Aloha State in 2016 for a meeting with a college basketball powerhouse.
ESPN announced today that the Hoosiers will play Kansas on Nov. 11, 2016 in the Armed Forces Classic at Joint Base Pearl Harbor-Hickam in Honolulu. The event will take place just under a month from the 75th anniversary of the attack on Pearl Harbor.
The 2016 Armed Forces Classic will be a doubleheader which will also feature Arizona vs. Michigan State.
It will be the first meeting between Indiana and Kansas since 1995. The Jayhawks lead the all-time series 7-6.
"Indiana University is honored to take part in the 2016 Armed Forces Classic at Joint Base Pearl Harbor-Hickam," Tom Crean said in a release. "This is one of the premiere events in college basketball and everyone in our program is thrilled and honored to be a part of this. Knowing that we will play on Veterans Day just prior to the 75th Anniversary of the Attack on Pearl Harbor adds even greater significance and offers us an experience of a lifetime."