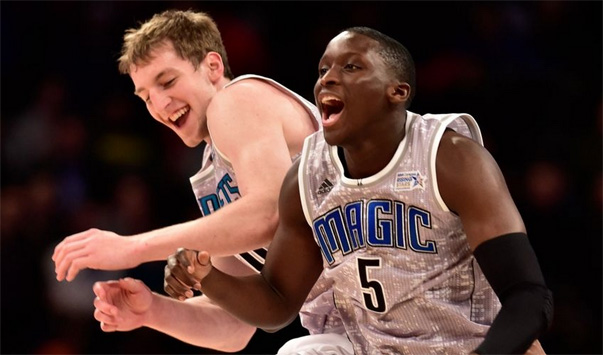 The NBA's regular season is complete and just one of the four Hoosiers currently in the league, Eric Gordon, is on a playoff team. Here's a look at how Victor Oladipo, Cody Zeller, Gordon and Noah Vonleh fared this season:
· Victor Oladipo, Orlando Magic
Stats (72 games): 17.9 points, 4.2 rebounds, 4.1 assists, 1.7 steals in 35.7 minutes per game
Notes: Oladipo had an injury setback early in the season, but recovered nicely for a very solid sophomore season in the NBA. His scoring average was up more than four points per game and his shooting percentage was up as well – although there's plenty of work to do in terms of improving efficiency. In Oladipo and Elfrid Payton, the Magic have one of the more intriguing young backcourts in the league, but more changes are coming for this franchise in the offseason as Jacque Vaughn was let go in-season and the team has yet to hire a permanent replacement.
Quotable: "This is temporary. So that's motivation in itself. This year — we just need to use it as fuel and fire and go out and work this summer, and this summer needs to be all about winning. We need to come back and have that mentality to do whatever it takes to win." – Oladipo after Orlando's final regular season game.