Eric Gordon Archive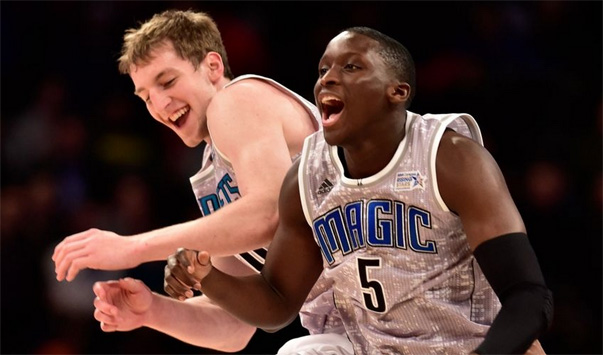 The NBA's regular season is complete and just one of the four Hoosiers currently in the league, Eric Gordon, is on a playoff team. Here's a look at how Victor Oladipo, Cody Zeller, Gordon and Noah Vonleh fared this season:
· Victor Oladipo, Orlando Magic
Stats (72 games): 17.9 points, 4.2 rebounds, 4.1 assists, 1.7 steals in 35.7 minutes per game
Notes: Oladipo had an injury setback early in the season, but recovered nicely for a very solid sophomore season in the NBA. His scoring average was up more than four points per game and his shooting percentage was up as well – although there's plenty of work to do in terms of improving efficiency. In Oladipo and Elfrid Payton, the Magic have one of the more intriguing young backcourts in the league, but more changes are coming for this franchise in the offseason as Jacque Vaughn was let go in-season and the team has yet to hire a permanent replacement.
Quotable: "This is temporary. So that's motivation in itself. This year — we just need to use it as fuel and fire and go out and work this summer, and this summer needs to be all about winning. We need to come back and have that mentality to do whatever it takes to win." – Oladipo after Orlando's final regular season game.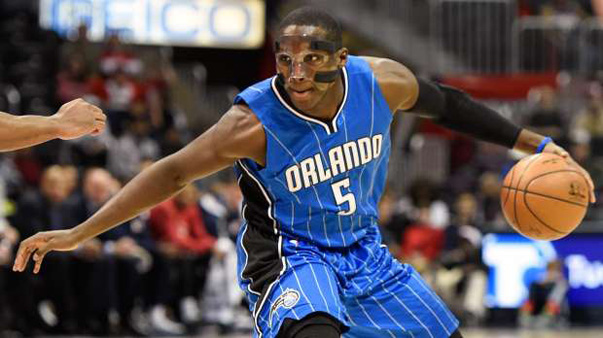 Periodically throughout the season, we'll take a look at how former Indiana players are performing in the NBA. Here's our December update:
· Victor Oladipo, Orlando Magic
Stats: 15.1 points, 3.9 rebounds, 3.6 assists, 1.3 steals in 32 minutes per game
Notes: Oladipo is clearly the top former IU player in the NBA right now and after he missed the Magic's first nine games with a facial fracture, he's been one of the better second year players in the league. He's shooting the ball much better than he did as a rookie (47.4 percent vs. 41.9 percent), his turnovers are down slightly and the Magic are just two games out of the playoffs in a depleted Eastern Conference.
Quotable: "It's just about moving forward and not letting my head hang. Before, last year, I would let my head hang and nothing got better and it kept getting worse and worse. I tried something new last game – I stayed positive, I pushed forward and made plays. I went from slow to fast and took my time." – Oladipo to NBA.com.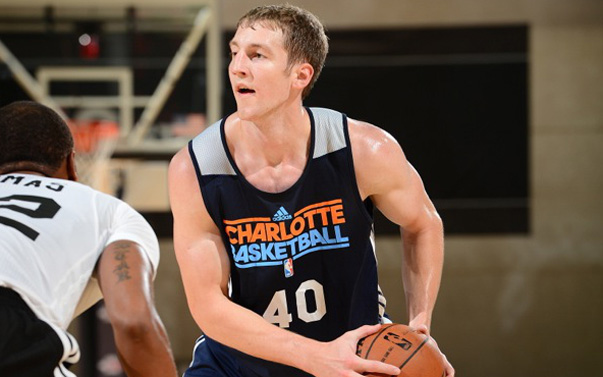 Opening night of the NBA season is less than a month away and training camps have opened across the league this week along with media day events taking place.
Here's a look around the league at former Indiana players and their start to the 2014-2015 season, which includes some video interviews, quotes and links:
· Victor Oladipo is expected to take on larger role in his second season in Orlando and will look to help bring along rookie Elfrid Payton, who has a similar background in many ways.
· In Charlotte, rookie Noah Vonleh is still recovering from surgery to repair a sports hernia, but is hoping to get medical clearance soon.
According to the Charlotte Observer:
Vonleh said he was playing pickup basketball on Indiana's campus when he felt a "pop," which he thought was just a groin pull. But the pain grew worse, and he had an MRI that revealed a tear. Vonleh is now able to work out on an elliptical machine and start some light shooting and jogging. He says he's feeling much better in the last week.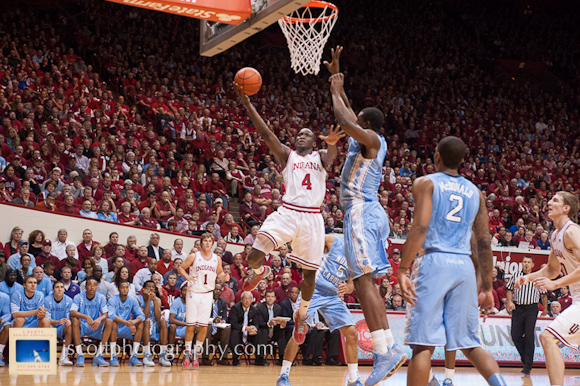 Around the Hall is recommended reading from the Inside the Hall staff:
· Ken Pomeroy introduced his conference title predictions by simulating league play 10,000 times using his ratings. IU was the runaway victor in the Big Ten.
· Eamonn Brennan has a solid Big Ten primer over at ESPN.com to get you prepped for league play. Brennan also writes that Victor Oladipo has emerged as IU's biggest star.
· Jeff Goodman also takes a look at the Big Ten over at CBSSports.com as does Rob Dauster at NBCSports.com.
· Cody Zeller slides to No. 9 in the latest CBSSports.com national player of the year race.
· Tom Crean attempted to help a 19-year old free his car from a ditch following IU's win over Jacksonville.
· Mike DeCourcy of The Sporting News looks at five things learned from IU's win at Iowa.
· Eric Gordon is back in action for the New Orleans Hornets under a minutes restriction.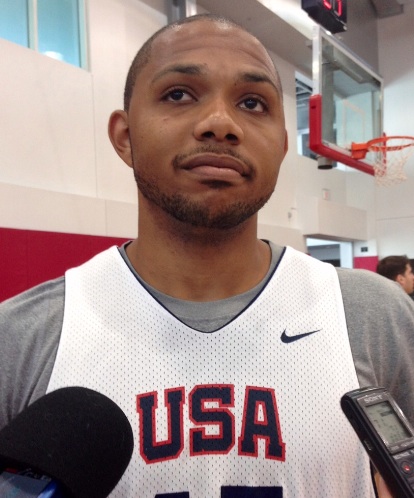 The 12-man roster that will represent the United States at the 2012 Olympics in London was announced Saturday night and former Indiana guard Eric Gordon missed the final cut.
Gordon, who averaged 8.6 points and 1.6 rebounds on the USA World Championship team that won the 2010 FIBA World Championship, was among six players vying for the final three spots on the Olympic team.
USA Basketball began training on Friday in Las Vegas and went through two workouts before the final roster was announced.
Andre Igoudala, Blake Griffin and James Harden made the cut and Gordon, Anthony Davis and Rudy Gay were left off the roster.
Gordon, who has agreed to sign an offer sheet with the Phoenix Suns on Wednesday for four years and $58 million, reiterated on Friday in Las Vegas that he'll be disappointed if the New Orleans Hornets decide to match the offer:
"If (the Hornets) were interested, there wouldn't have been no tour, there wouldn't have been nothing," Gordon said. "There's been no negotiations. I was right there in Indiana. I haven't received no calls, to me personally. They've contacted my agent.

"As for now, I don't know what's going on. (If the Hornets match) as of right now, I'd be disappointed."
As a restricted free agent, the Hornets wil have three days to match Gordon's offer sheet from Phoenix and retain him.
New Orleans offered Gordon a four-year extension last January when the franchise was still owned by the NBA, but he rejected the offer.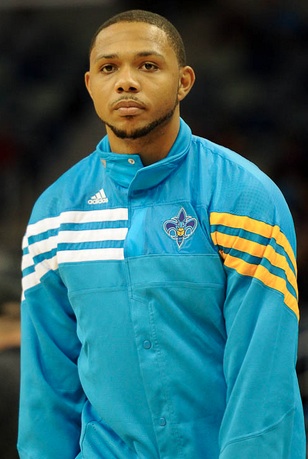 Former Indiana guard Eric Gordon, a restricted free agent, agreed to sign a 4-year, $58 million offer sheet with the Phoenix Suns according to multiple reports on Tuesday night.
Gordon, who played just nine games last season with the New Orleans Hornets due to a knee injury, visited with the Indiana Pacers, Houston Rockets and the Suns before reaching an agreement.
The deal cannot be signed until July 11 and New Orleans will have three days to match the offer sheet and retain Gordon.
However, the former IU guard's prepared statement released last night could be encouragement for the Hornets to re-think their stance on matching the offer or explore a sign-and-trade with Phoenix:
"After visiting the Suns, the impression the organization made on me was incredible. (Suns Managing Partner) Mr. (Robert) Sarver, (President of Basketball Operations) Lon Babby, (General Manager) Lance Blanks, the front-office staff and Coach (Alvin) Gentry run a first-class organization and I strongly feel they are the right franchise for me. Phoenix is just where my heart is now."
Gordon is expected to report to Las Vegas later this week to begin training with USA Basketball for the 2012 Olympics.
He is one of six players (Blake Griffin, Andre Iguodala, Rudy Gay, James Harden and Anthony Davis are the other five) competing for the final three spots on the roster.
(Photo credit: SportsNola.com)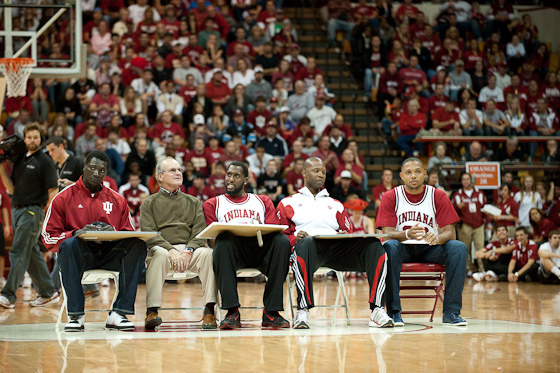 NBA free agency kicked off Sunday and former Indiana guard Eric Gordon has a strong list of suitors according to multiple reports.
Gordon, who was acquired before last season by the New Orleans Hornets, reportedly met with officials from the Indiana Pacers and Houston Rockets on Sunday. The Phoenix Suns are also expected to meet with Gordon later this week.
But these meetings may become a moot point as The Times-Picayune reports that the Hornets are prepared to match any offer for Gordon, who is a restricted free agent:
The Hornets are prepared to match any offer Gordon receives, even if it's a maximum-money offer. New Orleans is the only team that can offer Gordon a five-year, $79 million contract.

The Rockets appear to be the most serious about obtaining Gordon and could explore the possibility of putting forth a sign-and-trade package that would give the Hornets compensation, so they would be less inclined to match a potential offer.
Gordon, who played in just nine games last season due to a knee injury, is among 16 NBA players still in the mix for the 2012 Olympic team. The announcement of the 12-man roster could come on July 7.
The Times-Picayune report states that Gordon would like to have his situation settled before leaving for USA Basketball training in Las Vegas later this week.
Former Indiana forward D.J. White, who played the last season and a half with the Charlotte Bobcats, may be looking for a new NBA home.
According to The Charlotte Observer, the Bobcats elected to not extend a qualifying offer to White:
The Bobcats did not address power forward DJ White in their announcement, so he apparently did not receive a qualifying offer and becomes an unrestricted free agent.

Not extending a qualifying offer does not keep the Bobcats from making White an offer, if they so choose.
White averaged 6.8 points and 3.6 rebounds per game last season for Charlotte, but the team finished just 7-59.